PEMA: Conti360° CESAR benefits "exceeded our expectations"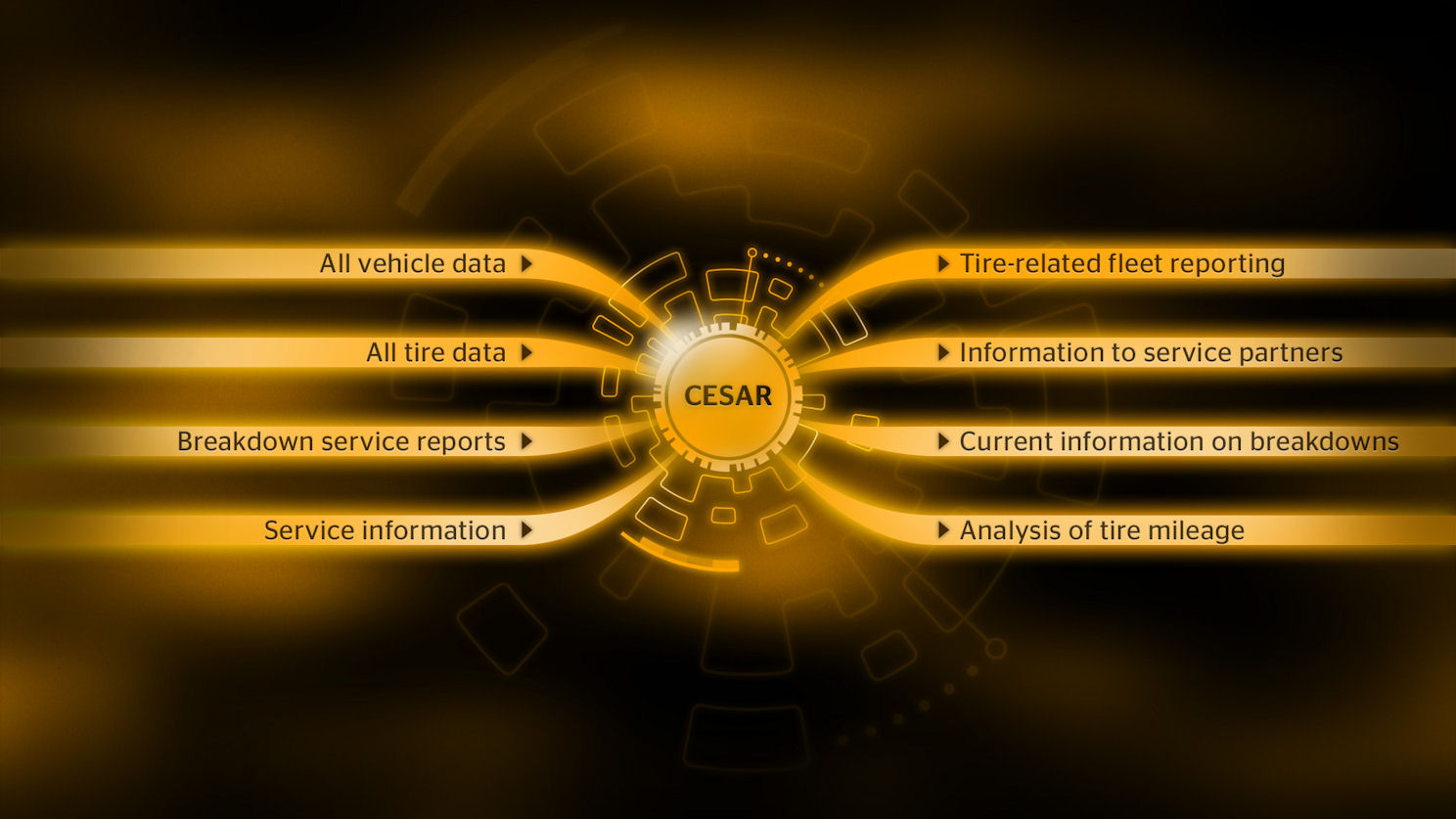 Hail, CESAR. A year after having the Conti360° fleet service administration tool integrated into its system landscape, European truck and trailer rental firm PEMA says it is delighted with the benefits it brings. The Continental-developed fleet administration system provides digitalised tyre management for the more than 18,000 commercial vehicles in the PEMA rental fleet, allowing vehicle- and service-relevant data to be continuously exchanged and updated via a user interface.
"The benefits of handling all tyre management activities via the interface with CESAR have exceeded our expectations," states Wolfgang Beuleke, leader of the tyre management team at PEMA. "First, the increased transparency helps us to ensure that the service level agreements concluded individually with our customers are complied with at all times. Administrative outlay has been reduced and fast processes standardised across borders have been introduced.
"Second, we benefit enormously from the data analysis," Beuleke continues. "Thanks to the knowledge gained, we have significantly reduced our service costs and downtime, ensured application-optimised fitment and increased average mileage."
The CESAR fleet administration system was developed for Conti360° Fleet Services, and Continental further optimises it on an ongoing basis. Tyre and vehicle data are recorded and centrally processed in the CESAR system, and users can access the latest data any time and from any location.
"On the basis of individual customer requirements, CESAR uses automated workflows to map a range of service cases so that the appropriate measures can be quickly implemented – whether in the fleet's dedicated workshop, at the depot or out on the highway," explains Thomas Wolf, Continental's head of International Fleet Business for the EMEA region. "By analysing the data supplied in ContiFleetReporting, we can also provide PEMA with recommendations designed to help them to control tyre management processes for their fleets in Germany, Denmark, Sweden, Switzerland, the Czech Republic and Poland with maximum efficiency."