Hyundai chooses Kumho's 'low profile' PorTran KC53 for H350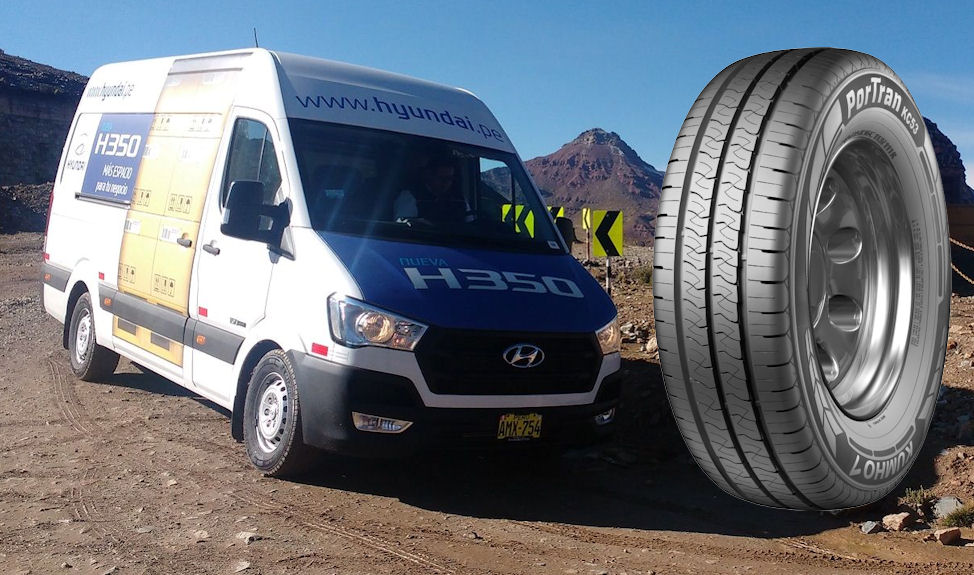 Kumho Tire has produced the world's first 20-inch, 45 profile tyre for light commercial vehicles, and is supplying it as an original equipment fitment for the Hyundai H350 in global markets. Purchasers of the Hyundai van who select the Kumho tyre will receive the PorTran KC53 in size 245/45 R20 C 115/113R.
"The exclusive OEM approval for the 20-inch PorTran KC53 original equipment tyre with an exceptional – for vans – 45 profile on the Hyundai H350 is a further confirmation of our strong potential," states Lee Youngchang, head of light commercial tyre development at Kumho Tire. "We will continue to strive to develop optimal tyres for our customers' needs."
The Hyundai H350 sold in Europe is manufactured in Turkey in cooperation with commercial vehicle maker Karsan. The model is known in as the Solati in some markets. Due to the continued absence of a right hand drive version, despite expectations of its launch several years ago, the H350 is not currently available in the UK.