Continental, Bandvulc fleet services merging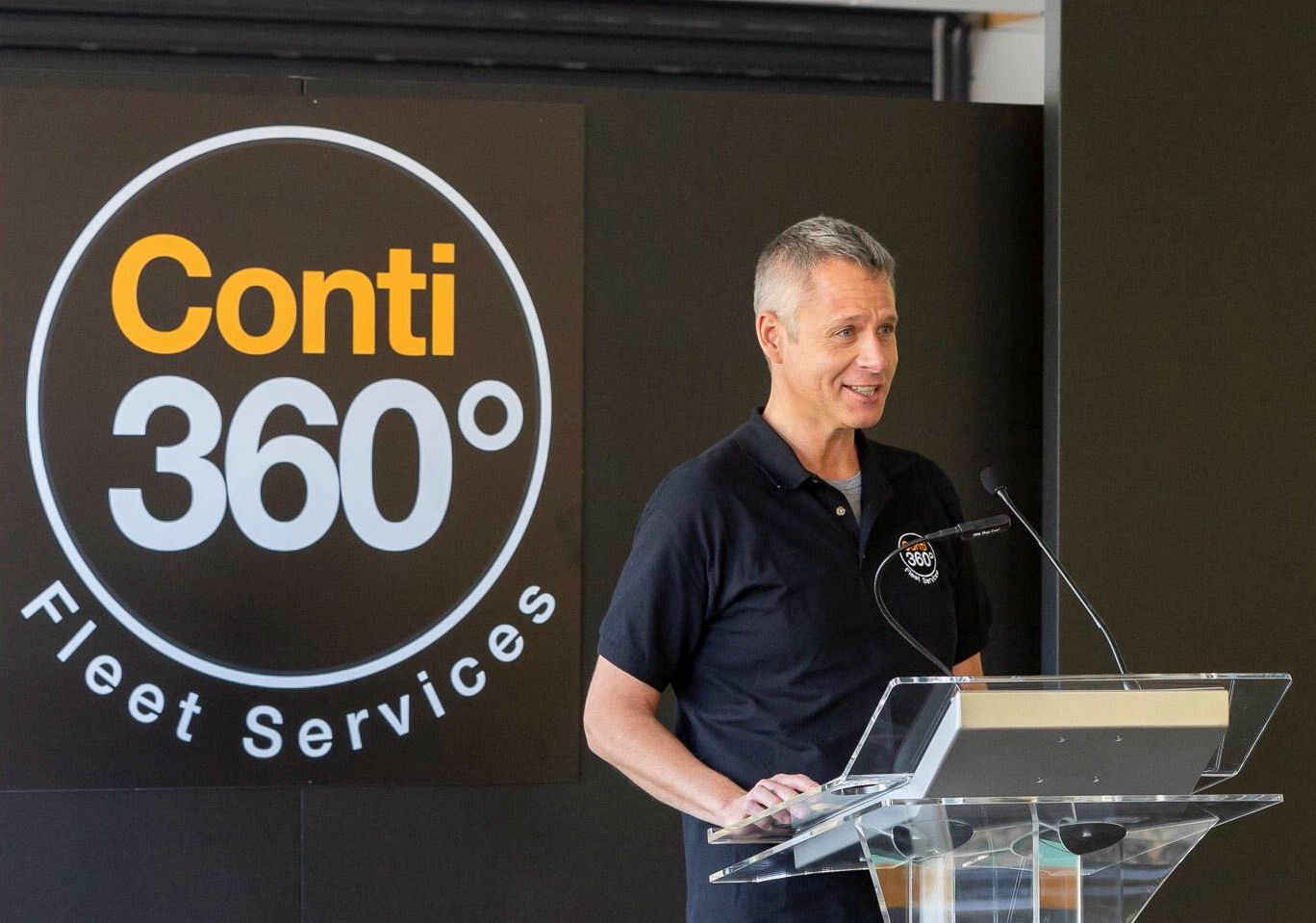 In the more than two years since Continental Tyre Group acquired Bandvulc, both the Conti360° Fleet Services network and the Bandvulc Plus+ fleet services continued to run in parallel, with customers receiving services from both brands. This will now change – Continental Tyre has announced the merger of Conti360° and Bandvulc Plus+. The two operations will unite as Conti360° Fleet Services, with Bandvulc's key partners joining Continental's current Conti360° Fleet Services.
By the end of 2018, the merged network expects to have processed over 750,000 calls and attended to over 325,000 breakdowns with 1,500 service vans. The 360° Fleet Services network will continue to offer full service for truck fleets in the UK, helping customers achieve lowest overall driving costs through correct tyre fitting, monitoring and reporting, fast breakdown response, and correct and efficient handling of worn tyres.
Continental announced the merger at its Conti360° Conference in Donnington Park. Mat Wilkinson, commercial director at Continental Tyres, said: "The change to a one-brand service network is the next logical step for both brands, following Continental's 2016 acquisition of Bandvulc. It will bring customers together to form one service network, for a simple, unified approach to fleet management.
"This smooth transition to one platform is testament to the ongoing strength of the relationship Conti has always enjoyed with Bandvulc in over 25 years of business together," added Wilkinson.
Based in Ivybridge, Bandvulc has over 40 years of experience in hot retread and casing management, and offers high quality retreads in both ContiRe and Bandvulc brands. Arthur Gregg, managing director at Bandvulc, commented: "The Conti360° network is the leading network of its kind across the UK. By bringing the Continental and Bandvulc team together, we can continue to offer the best level of service to our fleets and stay well ahead of the competition."
Continental says the Conti360° Fleet Services package is designed to ensure operators get the most out of their businesses, with a range of services including ContiFitmentService, ContiFleetCheck, ContiBreakdownService, ContiCasingManagement and ContiFleetReporting.