Quatrac Pro: "fully focused" on UHP segment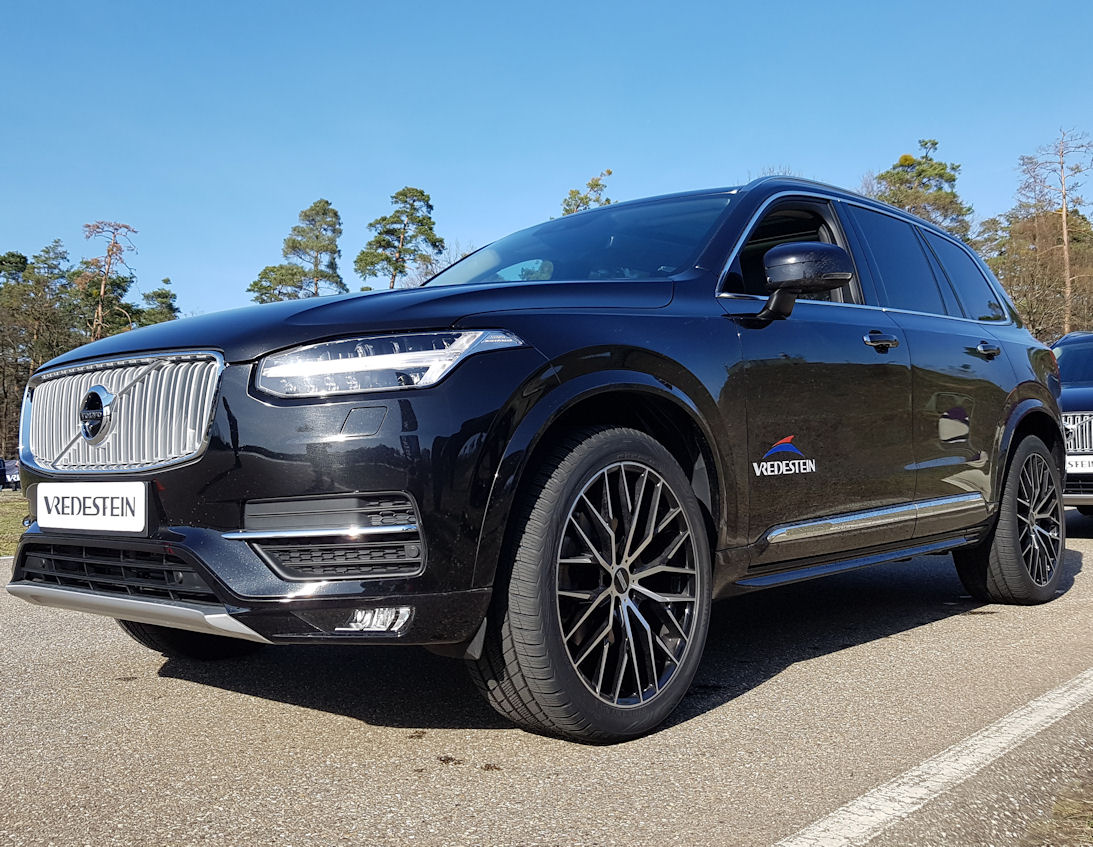 Growth within the all-season tyre segment is brisk. These tyres hold around ten per cent of the consumer replacement market in Europe, and sales are rising by almost 20 per cent year-on-year. Figures for the UK market are broadly similar. Runabouts and smaller SUVs have driven most activity within the segment to-date, yet Vredestein believes demand exists and is increasing further up the automotive food chain. To cater for this anticipated demand, it has introduced an all-season tyre specifically developed for performance vehicles.
The new Vredestein Quatrac Pro offers an all-season fitment for high-end saloons and fleet-footed SUVs. Uniquely within the all-season segment, the range ignores smaller dimension tyres and begins at 17-inches. A launch range of 50 SKUs for 17- to 21-inch rim diameters will come to market from 1 April; 29 of these are Y speed rated for speeds of up to 186 mph or 300 km/h. All feature the 3PMSF 'snowflake' mark on their sidewall, indicating compliance with ECE R117.
Introducing this seventh-generation Vredestein all-season range, Apollo Vredestein's Michele Sala stresses that with the Quatrac Pro, Vredestein is "fully focused on the UHP segment." The divisional product manager for Europe points to the tyre's tread pattern as evidence: "We chose an asymmetrical design as this is a better choice for larger, wider sizes. Many competitors use a directional pattern, but these lose effectiveness when applied to bigger sizes."
This asymmetrical tread pattern is divided into zones that focus on specific conditions – Vredestein speaks of "distinctive winter and summer sides" that "guarantee high performance in all seasons." Four circumferential grooves in the centre of the tread work together with diverging, lateral grooves in the shoulder area to evacuate water from the tyre's contact patch and thus reduce braking distances in the wet. Wide centre ribs provide steering sensitivity and control that is required for cars in the UHP segment. Siping is extensively used.
The tread compound has a high silica and resin content, a mix that lends itself to good traction on wet and snowy roads. According to Vredestein, this compound works with the tyre's tread pattern and construction to give more than ten per cent better wet grip and five per cent better snow handling than its Quatrac 5 range (tested in size 245/45 R18 100Y XL).
All-season a safety choice for inexperienced drivers
All well and good, but one question sprang to mind when Vredestein announced a new all-season range that exclusively targets the UHP segment: Doesn't Vredestein recommend a combination of dedicated summer and winter tyres for powerful performance vehicles? Sala says that, yes, this remains the case for sport-oriented drivers and for those living in mountain regions where wintry conditions are encountered. He anticipates that drivers who already change from summer to winter tyres and back again in autumn and spring will continue using these products – with the Quatrac Pro, Vredestein intends to capture a different and as yet largely untapped segment of the market.
"We want users who aren't especially car and tyre focused but need to be ready to drive at all times," he elaborates. "These are people who want to drive big, powerful and heavy cars but aren't really passionate about them. This is a market segment that is increasing a lot." Motorists in the UK and Europe can encounter four seasons within a single day or week, and Sala stresses that unpractised drivers need to be ready for conditions that can rapidly change. "There are a lot of inexperienced users with powerful cars, and for them all-season is a safety choice."
Proud to be first
Vredestein has developed the Quatrac Pro for year-round use, but Sala remarks that each manufacturer's all-season product has its own specific strengths. He emphasises that Quatrac Pro isn't a winter-approved summer tyre, but while the balance is slightly tipped towards winter use, the winter focus isn't as pronounced as that seen in the Quatrac 5.
The new range replaces the Quatrac 5 in 17-inch and above, and 21 sizes of the predecessor range will hand the baton on to the Quatrac Pro over the coming 18 months. These will be joined by 29 sizes new to Vredestein; 14 of these, including options for the BMW 5 Series and fleet-footed SUVs such as the Volvo XC90 and Alfa Romeo's Stelvio, are completely unique in the market as all-season fitments. The Quatrac 5 remains Vredestein's all-season product for 16-inch and below; the new and existing ranges give Vredestein an all-season portfolio of 133 sizes (158 articles) – a portfolio it describes as the "largest in the market."
The smaller Quatrac 5 sizes won't be replaced by the Quatrac Pro when they're eventually phased out. "With the Quatrac 5, we had one product for 14- to 20-inch rims and a single tread design that we adapted according to size," says Michele Sala. "This isn't our intention with Quatrac Pro. It is a product fully-dedicated to the UHP segment. Many brands have a premium range for summer and winter – this isn't happening yet in all-season, and we're proud to be the first."
The Quatrac Pro's premium positioning is reinforced by design input from Giugiaro, which has cooperated with Vredestein on its flagship ranges for 20 years – this is the first time the Italian design house has worked on an all-season project.
More sizes in 2020, OE coming
As mentioned, Quatrac Pro will be available as a replacement market tyre from 1 April and a range of 50 SKUs, including run-flat options, will be released. The line-up will grow in 2020 to cover around 100 SKUs. The Apollo Vredestein plant in Enschede, the Netherlands is tasked with producing 19-inch and up dimensions, while 17- and 18-inch fitments will be made at the tyre maker's facility in Hungary. Sala shares that discussions with vehicle manufacturers have begun and that we'll see Quatrac Pro as an original equipment tyre at a future date.