Bigger tyres, less jobs: Goodyear announces bittersweet investment for Germany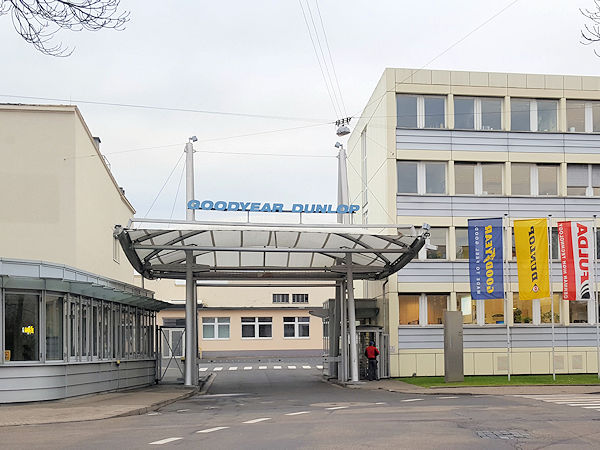 Goodyear is investing 106 million euros (£90.6 million) to modernise two of its tyre plants in Germany. The investment in the Hanau and Fulda facilities will increase their capacities to produce tyres for 17-inch and larger rim diameters; Goodyear Dunlop Tires Germany intends to add an extra 2.5 million units to its annual capacity in this segment. But it isn't all good news – the company reports that these modernisation measures will lead to the loss of approximately 1,100 jobs.
Investing with the intent to contract seems an oxymoron, however Goodyear Dunlop Tires Germany is doing precisely that. At the same time as adding capacity for 17-inch and up dimensions in Hanau and Fulda, it will eliminate capacity for smaller, less profitable tyre sizes at both sites. Once the investment is complete, the two factories' combined capacity will be around 3 million units per annum lower than at present. Jobs will also be eliminated through changes to plant layouts and the use of more efficient production equipment.
"We're constantly working to recognise and respond to our customers' fast-changing needs," states Jürgen Titz, managing director of Goodyear Dunlop Tires Germany. "Our proposed investments in the modernisation of our Hanau and Fulda plants aim to increase our capacity to produce high-quality tyres for these customers and the consumers they supply. By doing so we can cover growing demand in the European market's best-selling segments.
Commenting on the planned layoffs, Titz says that "every job cut is associated with an extremely difficult decision." Yet he stresses that this is a decision "that we must make in order to future-proof both plants."