Enjoy taking orders for new Rotalla all-season range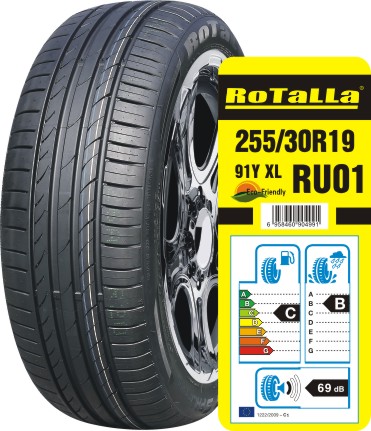 Rotalla, which reportedly sells over 1 million tyres a year, is already taking orders for the contract tyre manufacturer's new all season range – Setula 4-Season RA03 car tyres and Setula 4-Season RA05 (commercial vehicles). When the range is completed during the first quarter of 2019, customers will be able to choose from 100 sizes options. The Rotalla summer tyre range also offers the Setula E-Race RH01, RH02, RU01 and the F110 high-performance sports utility pattern, with both the Setula E-Race RH01 and RU01 patterns carrying impressive CB EU tyre labelling ratings.
The Routeway summer range in passenger and high performance patterns sees a number choices including the HP Ecoblue RY26, RY26+ plus (with labelling of CB) and the Velocity RY33 which has CC label score.
For Winter, Routeway provide two options, the Polargrip RY66 and RY67 patterns. The RY66 is a studless tyre with a directional pattern whilst the RY67 is a studdable pattern with both ensuring exceptional grip and driving performance on wintry road surfaces and conditions.