Enjoy: Rotalla tyres carry CB and CC label ratings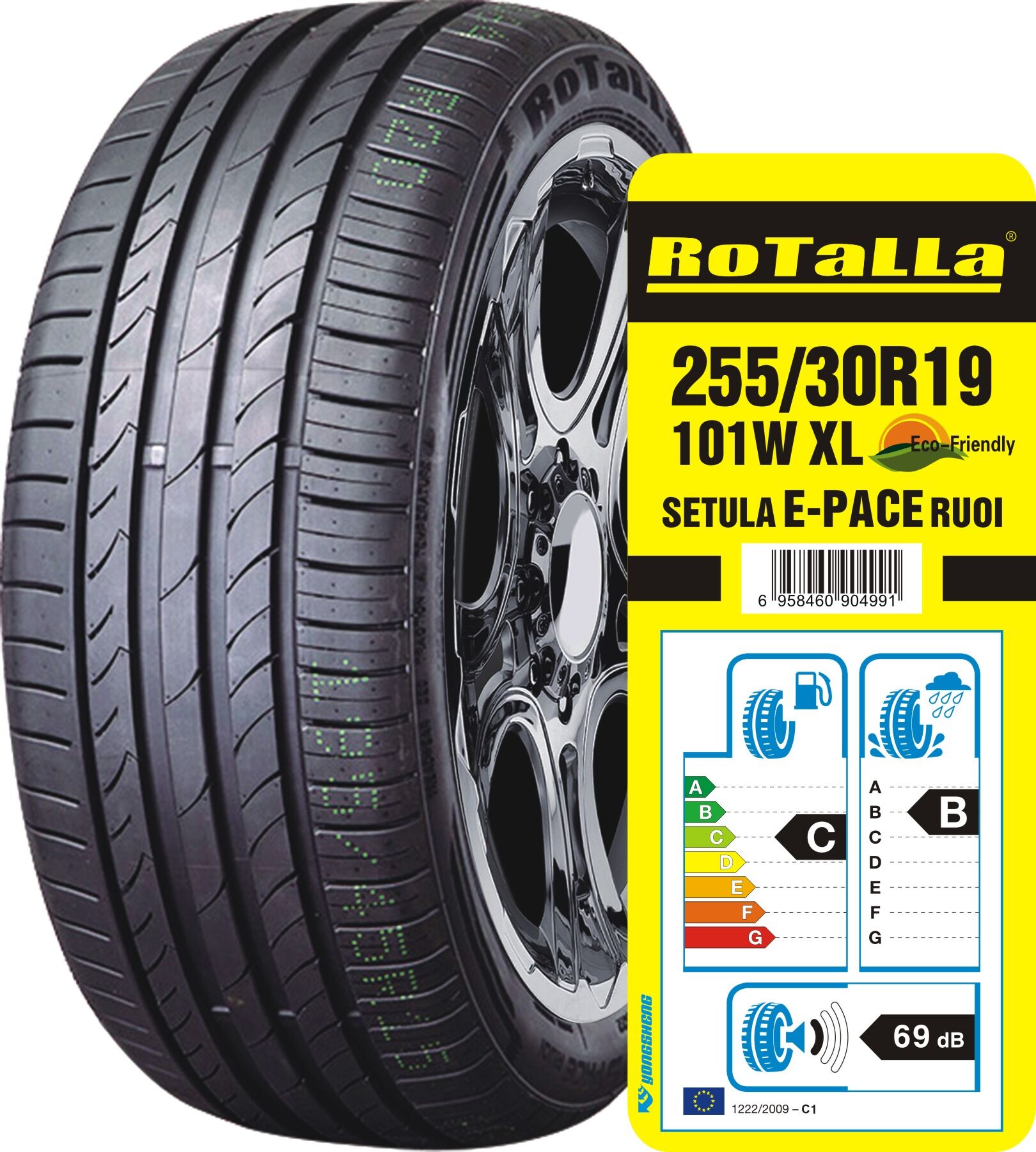 Contract manufacturer Enjoy Tyre, specialises in importing Rotalla and Routeway branded tyres into the UK and Europe. For its part, Rotalla is represented by 15 exclusive distributors responsible for 20 markets throughout Europe. The latest news is that the recently introduced Rotalla Setula E-Pace RH01 and RU01 patterns, which carry improved EU label ratings of CB and CC respectively, are now available. RH01 has 36 sizes with H/V options and diameters from 14 up to 16 inches.
For UHP, Rotalla has the new Setula E-Pace RU01 high performance pattern offering some of the same features as the RH01 but with a specially produced anti-wet/slip design to combat hydroplaning; along with  a solid rib arrangement to further enhance drive performance and grip when turning plus a noise reducing block pattern. The RU01 is currently available in 66 size options from 15 up to 20 inches in 55, 50, 45, 40, 35 and 30 series.
Finally there's the F110, an SUV tyre pattern available in 9 sizes, 20-24 inches in diameter, with ratios ranging across 25, 40, 45 and 50 series. Designed with jointless belt technology, the company reports this tyre offers "an impressive high standard of swift steering response in extreme driving conditions along with excellent water drainage performance".
Enjoy's latest exclusive brand, Routeway, has a high performance range available in a number of distinctive pattern choices including the HP Ecoblue RY26, RY26+ and UHP Velocity RY33. The Ecoblue RY26/26+ ranges feature asymmetrical patterns for precision control and drive stability along with low noise levels and improved rolling resistance plus a special 'white carbon' formula is said to give improved overall grip. There are 39 H/V size options, in 80, 65,60, 55 and 50 series aspect ratios and diameters from 13 up to 16 inches.
The Velocity RY33 UHP pattern range is currently available in 46 W/Y size options across 55, 50, 45, 40 and 35 series aspect ratios. Diameters range from 16 up to 20 inches.
Finally, for the SUV UHP market, the Routeway Suretrek RY86 range includes a "streamlined pattern arrangement with a high level of water drainage capabilities and low noise levels plus an updated belt design ensuring increased ride comfort with superior all round ride control". The tyre's compounds is said to use "a special silicon material" for improved wet and dry road handling. The Suretrek RY86 is currently available in 22 size options in V, W and Y speed ratings; 55, 50, 45, 40, 35 and 30 series aspect ratios; and has diameters ranging from 20 inches through to 26 inches.