IAAF Annual Awards Dinner 'largest event for years' celebrating aftermarket success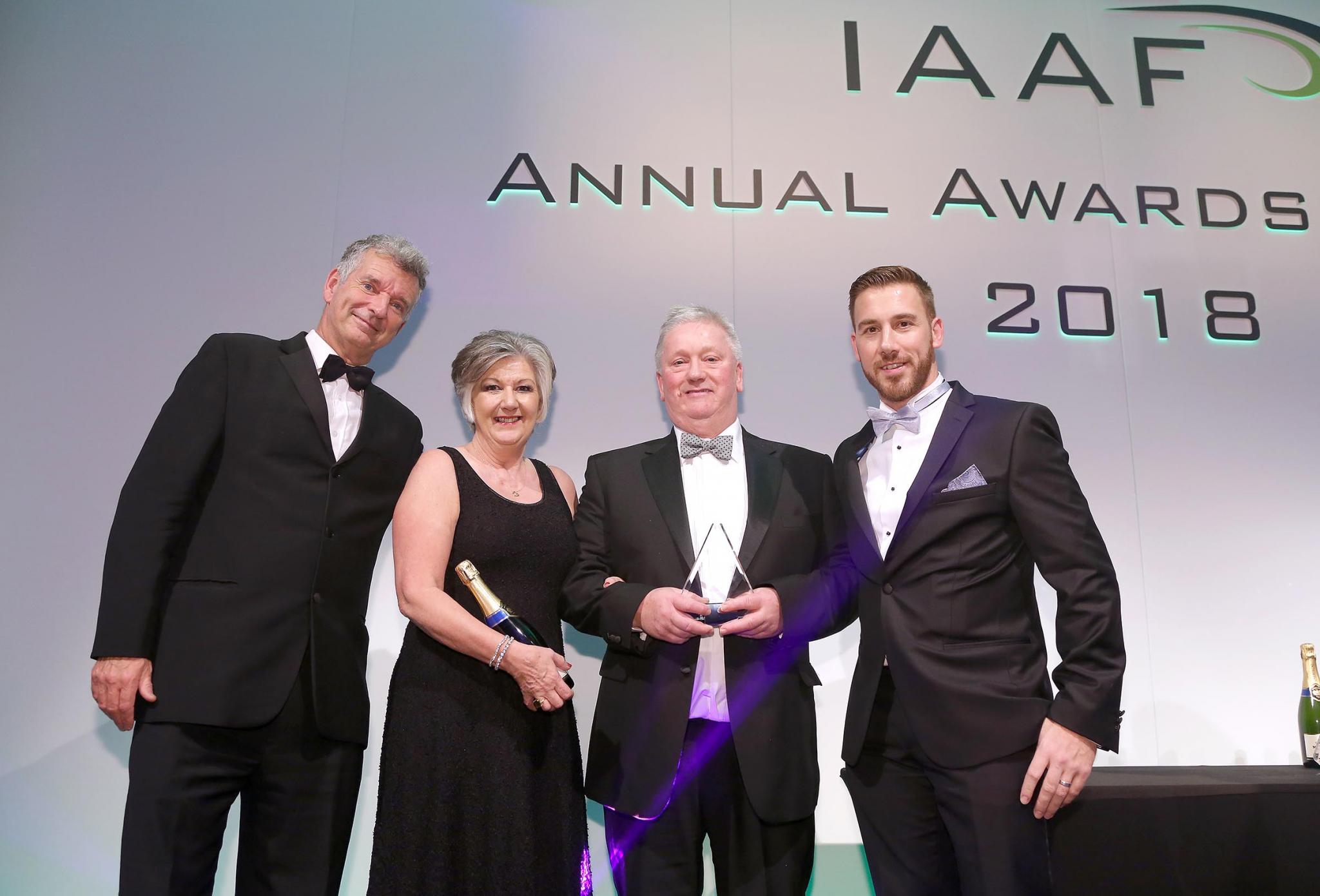 The Independent Automotive Aftermarket Federation (IAAF) Annual Awards & Dinner 2018 has been hailed as one of the largest of its kind in many years, as it once again welcomed key aftermarket professionals to celebrate another successful year of business, growth and innovation.
The sell-out event, held for the second year running at the DoubleTree by Hilton in Milton Keynes and sponsored by Alliance Automotive UK (AAUK), saw close to 600 guests in attendance, uniting the aftermarket as it gathered under one roof for a special evening of plaudits and entertainment.
Professionals congregated in state-of-the-art surroundings, as they were presented with the opportunity to network over a five-course meal and reflect on the industry happenings and achievements of the past 12 months, including a round-up from Wendy Williamson, IAAF chief executive, as the IAAF bid farewell to Lawrence Bleasdale, who is due to step down as president of the IAAF at the AGM in February before current vice president Terry Knox takes over the role.
Guests were kept entertained throughout the course of the evening by IAAF's guest speaker, TV & radio comedian and bestselling author, Tony Hawks.
The IAAF Annual Awards were also announced and runners up and winners were as follows:
Car Distributor of Excellence (sponsored by DENSO Aftermarket Sales UK)
Winner: Melksham Motor Spares
Runner Up: Marathon Warehouse Distribution
Car Supplier of the Year (sponsored by Elcome)
Winner: GS Yuasa Battery Sales UK
Runner Up: M J Allen National Autoparts
CV Distributor of the Year (sponsored by Eminox)
Winner: Robert Carter (MF)
Runner Up: K & S McKenzie
CV Supplier of the Year (sponsored by Boswell Aftermarket)
Winner: Exol Lubricants
Runner Up: TMD Friction UK
Service Supplier of the Year (sponsored by Impression Communications)
Winner: Whocanfixmycar.com
Runner Up: PACT
All guests were able to make a charitable donation to the automotive industry charity, BEN, which, together with money donated from the IAAF Golf Days held over the summer, successfully raised a total of more than £9,400.
Wendy Williamson, IAAF chief executive, said: "It's been a fantastic evening, topped off by the fact that it was a sell-out and one of our largest Annual Awards & Dinner events in recent memory. It was great to see so many faces gathering in one place to celebrate the achievements of our winners, who we'd like to congratulate wholeheartedly."