2018 IAAF conference warns aftermarket of 'profound transformation'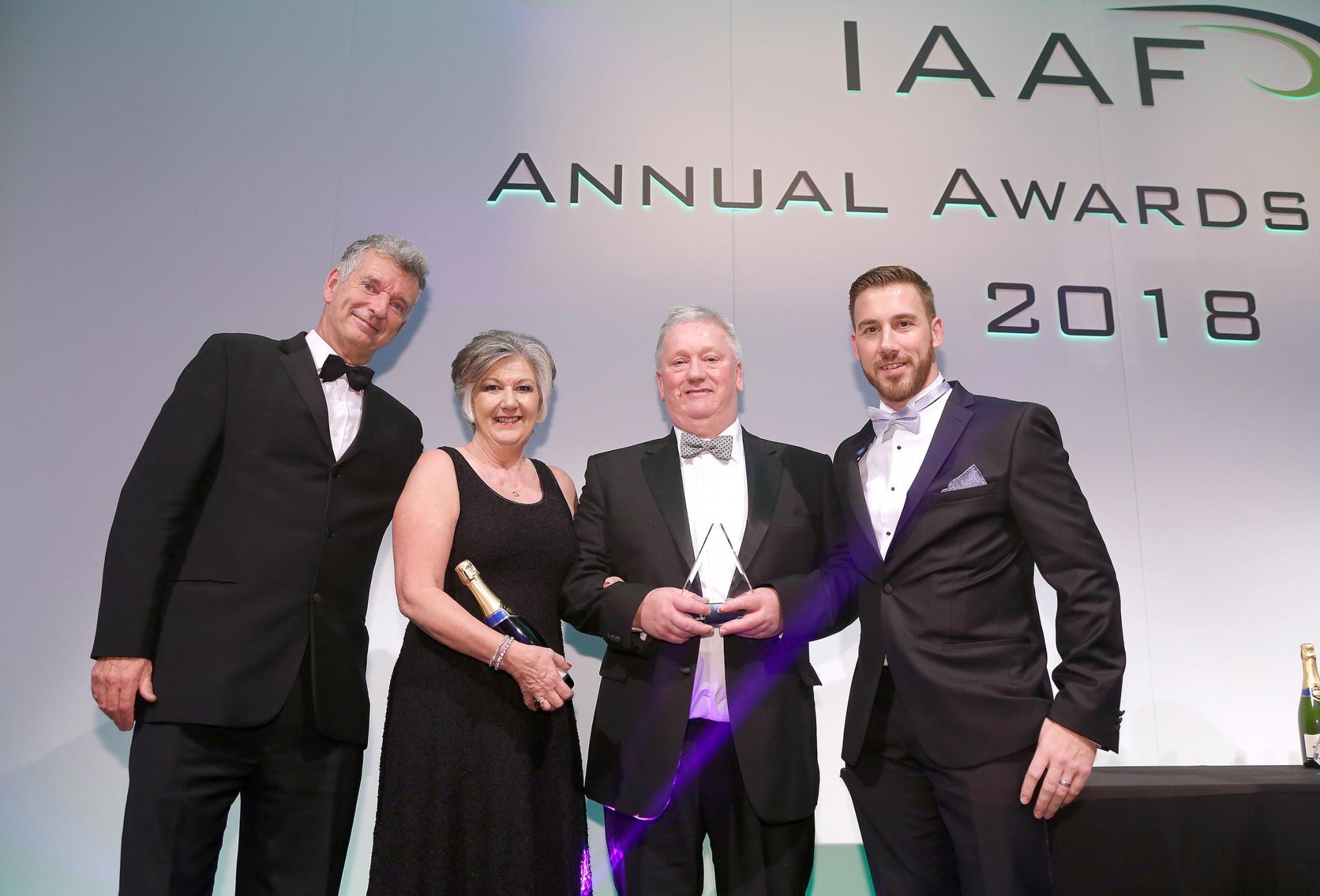 The IAAF Annual Conference, sponsored by Impression Communications, addressed some of the ongoing issues that loom large and threaten to impact the aftermarket in 2019 and beyond, including the future UK-EU relationship, the danger of counterfeit goods, fast evolving technology and vital legislation to access in-vehicle data, as it hosted one of the largest conferences to date.
Held for the second year running at the DoubleTree by Hilton, Milton Keynes on 6 December, the venue once again served as an ideal backdrop for around 150 attendees who gathered to listen to compelling deliveries from keynote speakers, all sharing their invaluable insight into various hot topics exploring IAAF's key theme, 'The automotive aftermarket marketplace in 2019 and beyond.'
Wendy Williamson, IAAF chief executive, welcomed guests and summarised the likely scenario of the next 12 months ahead, citing "economic uncertainty" and "profound transformation" faced by the aftermarket. She underlined 2019's priorities, in particular direct real-time access to vehicle data, as well as other challenges involving emissions, PHEVs and autonomous vehicles, stating that "all have a profound effect on our future."
However, Williamson also acknowledged that while technological advancements would play a key role in these changes, "we mustn't let technology become an excuse for unfair and distorted competition."
This was followed by IAAF head of membership development Mike Smallbone, who brought attendees up to speed with all the federation's developments and activity over the past 12 months, mentioning a number of IAAF's policy and lobbying successes, including MOT legislation and the current progress concerning access to the OBD port.
Donald MacDonald from the Department for Transport then gave an update on market surveillance and EU exit, looking at the future of the UK-EU relationship in light of Brexit. This was followed by Gerald Ratner delivering his keynote speech on 'The Rise and Fall . . . and Rise Again' which covered his dramatic downturn in fortune in the 80s. Ratner shared an anecdotal, inspiring and entertaining account of his experiences with the audience, including what happened in the immediate aftermath and his gradual return to the top.
Delegates then heard from the Intellectual Property Office's Des Staggemeier, giving an alarming talk on the rise in counterfeit goods and the impact on the UK, pointing out that the latest figures for fake products accounted for 4 per cent of national import, equating to a staggering £9.3 billion.
This was followed by Jenni Jaques from the AEO, who addressed the role exhibitions have in today's high-tech world. Backed by statistics showing that 75% of visitors' purchasing decisions are made and reinforced at exhibitions, she urged delegates to embrace cutting-edge technological capabilities and harness the marketing power of AR and VR technology, to attract visitors and increase sales.
After lunch, Quentin Le Hetet from GiPA took to the stand to illustrate what the next five years hold for the independent aftermarket, highlighting the development of mobility, PHEVs and the VMs' strategy as key influential factors. He emphasised that while independent motor traders had to show the capacity and flexibility to adapt, there was plenty of opportunity for them to seize in order to thrive.
This was followed by Neil Pattemore from FIGIEFA, covering the latest technical threats emerging from the UK and Europe, with an update on progress made in the last 12 months. He echoed Williamson's earlier comments on the issues facing the aftermarket, including type approval, the new threat of indirect OBD port closure and access to the vehicle, its data and functions. Pattemore also urged that standardisation and legislation were needed to open up platforms, while the industry's growing alliance was key to overcoming these obstacles.
Steve Carter of Train 4 Auto Consultancy Ltd then provided a compelling overview on the rapidly evolving changes taking place with Hybrid, PHEV and Hydrogen Fuel Celled vehicles, unveiling some significant facts and statistics to highlight the advancement in technology for the "PHEV revolution", and the monumental shifts afoot for both aftermarket and drivers alike.
Dr Julia Saini from Frost & Sullivan then examined the future of mobility, illustrating the five pillars of digitalisation that are set to transform the automotive industry, underlining how versatile connective cars will become and the importance of upskilling independent motor traders in preparation for these changes.
Lawrence Bleasdale, IAAF president, then brought proceedings to a close, in what was his final conference address before stepping down in February when current vice president Terry Knox will take over the role. Bleasdale concluded by outlining the key messages from the day and thanking all members for attending.
Williamson said: "The conference was one of our biggest yet, and on behalf of everyone, I would like to say thank you to all of our speakers for giving us an enthralling conference this year. We have heard some heavy-hitting presentations that have often been thought-provoking, inspiring and insightful, tempered with extremely concerning and hard-hitting facts that in the next 12 months will not just transform the aftermarket but push us beyond our known limits. This is all compounded by considerable economic uncertainty.
"What we do know is that all these issues only make us more resilient as an alliance, and for all its uncertainty, the future opens up plenty of opportunity that we must seize. The IAAF is as ever wholly committed to lobbying tirelessly on behalf of its members to secure that future."