IAAF awards and dinner brings independent aftermarket together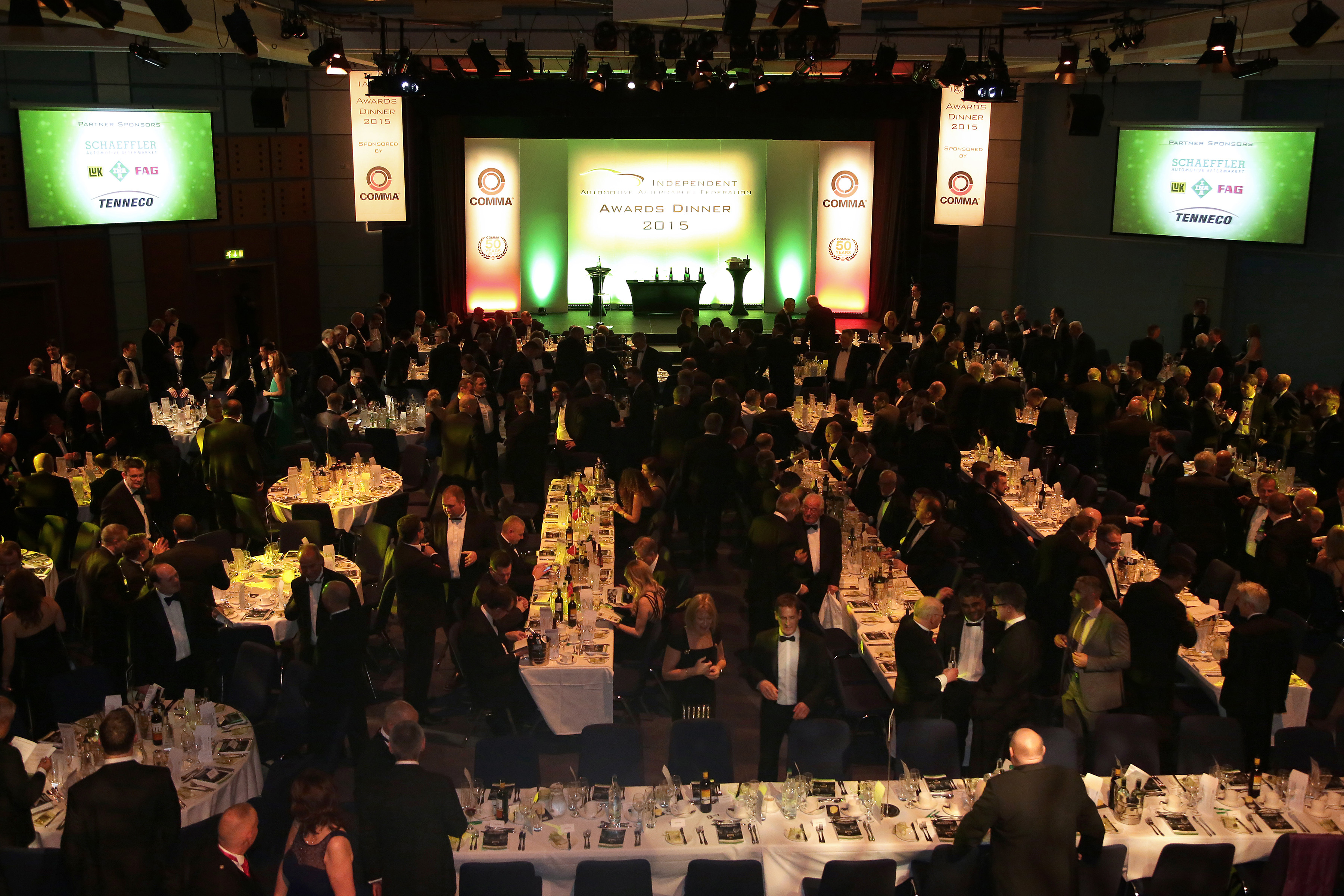 The IAAF annual awards & dinner 2015 hosted its "most prestigious ceremony to date" for the second year running at the ICC in the heart of Birmingham. Sponsored by Comma Lubricants, sports broadcaster John Inverdale was the guest speaker for the evening. With 600 guests, and more than 30 aftermarket companies in attendance contesting the awards, after-dinner entertainment was provided by an acoustic set by Prok & Chloe. In addition to the headline sponsor, the event benefited from sponsorship from a number of major brands, taking full advantage of the vast range of aftermarket decision makers in attendance. The automotive industry charity, BEN, raised nearly £10,000 on the night.
Similar to the NTDA's Tyre Industry Conference 2015, which was also held at the ICC, the IAAF's daytime conference, bringing all sectors of the aftermarket together, took place in the day before the dinner. As one of Europe's most high profile conference centres, the location was ideal for an event that goes above and beyond to deliver exceptional service and well-sought expertise throughout both the day and evening.
Wendy Williamson, IAAF chief executive, said: "We thoroughly enjoyed seeing all sectors of the industry come together and be rewarded for their constant hard work and efforts within the automotive aftermarket. The feedback has been fantastic and we're delighted to say that it's one our best events yet. As always, we would like to thank all of the attendees for coming along, with a special mention to our sponsors who are essential to the event taking place. We are already looking forward to next year's event which we are sure will be even greater!"
Next year's IAAF annual conference and award ceremony has been confirmed for Thursday 15 December 2016.