NTDA opens Tyre Industry Conference 2018: forum 'more important than ever'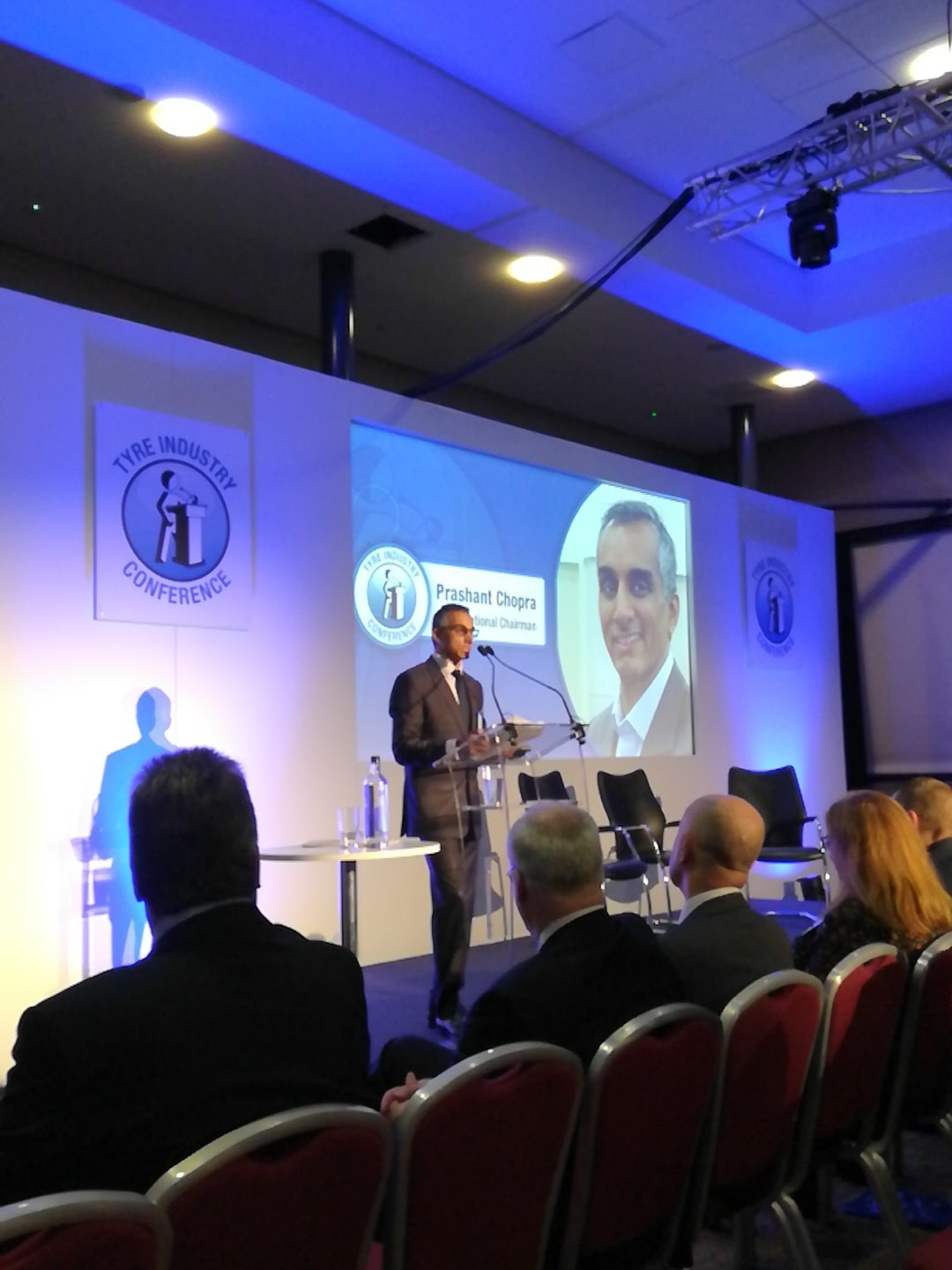 National Tyre Distributors Association chief executive Stefan Hay and national chairman Prashant Chopra have opened the 2018 Tyre Industry Conference, stating that the annual forum is "more important than ever" given the current business climate. Chopra added that the current period of uncertainty pre-Brexit has seen an increase in numbers for the association's membership, with core tyre retail businesses such as Morecambe's Westgate Tyres alongside more tangentially related firms like Banner Batteries having joined the association in the past 12 months. Meanwhile Hay announced plans for the NTDA to work "closer than ever" with the Tyre Recovery Association, with the associations jointly establishing a working group to explore the synergies between tyre distribution, collection and recovery. He also welcomed guests from the Irish Tyre Industry Association, which has recently endorsed the NTDA's REACT technician accreditation scheme.
A number of successes were noted in the opening addresses, including the government's decision to drop proposals to increase the intervals at which MOT tests are required. The association's career development schemes for technicians, designed to improve both the attractiveness of the tyre industry to new technicians and their general level of competency, announced this time last year, have also seen great success, exceeding the 5,000 technician target, according to Chopra.
The conference is split into three segments this year. Session one will address tyres directly, with protection of both the motorist and the environment the common theme of presentations delivered by TyreSafe chairman Stuart Jackson, Tyre Recovery Association secretary general Peter Taylor OBE, and Scottish Environment Protection Agency waste unit manager Gary Walker.
Session two will look to the future and how firms can prepare for and apply knowledge to address prevailing megatrends. Quentin Le Hetet, general manager of GiPA UK will introduce automotive megatrends, followed by presentations on the current and future workshop by Neil Hilton, head of business development GE at Hella and Andy Savva, The Garage Inspector.
Finally four more issues close to the heart of NTDA members will be addressed. Carl Dean, managing director of Silkmoth will look at e-commerce for tyre retailers; Steve Nash, CEO of the Institute of the Motor Industry will cover technician licencing; MWheels CEO John Ellis will talk about evaluating commercial wheel safety; and Kwik-Fit GB's divisional director – people development, Paul Binks will deliver an update on the Tyre Technician Trailblazer Apprenticeship Standard. These discussions will be bookended by the closing guest motivational speaker, Marc Woods, a Paralympian and television commentator.