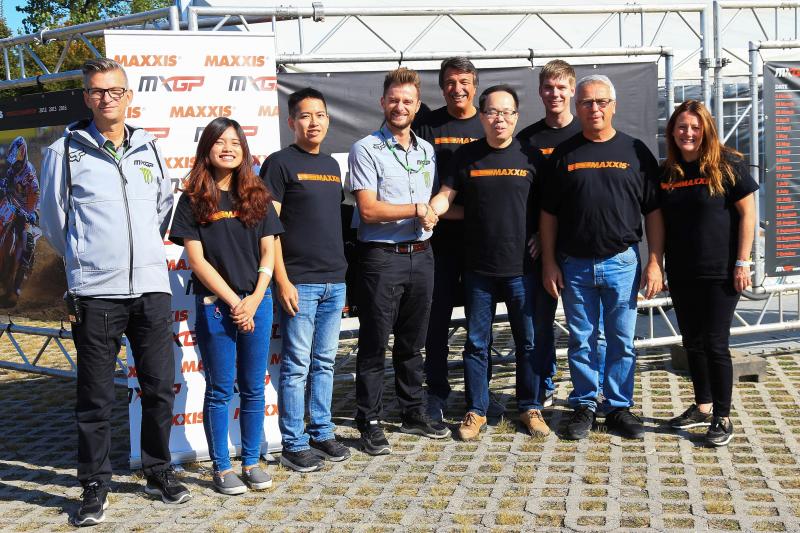 The Maxxis European sales, marketing and technical team
Maxxis Tyres has become an official tyre supplier to MXGP for the next three years of the FIM Motocross World Championship, Youthstream announced.
Maxxis has long been present in both the sport and on the track across Europe but joins MXGP as an Official Tyre Supplier for the first time in 2019. The new partnership will see the leading tyre brand develop a new MX range of tyres for the FIM Motocross World Championship series.
Maxxis adds that the agreement will provide it with increased brand visibility from live television and trackside placements to an on-site racing service team, with technicians on hand to provide expert advice and support to its teams. The brand's vision to be at the forefront of the World Motocross Championship is clear, with the long-term agreement starting in 2019 continuing for three years through the end of the 2021 season.
Category: Motorsport, UK News