Maxxis gearing up for Autosport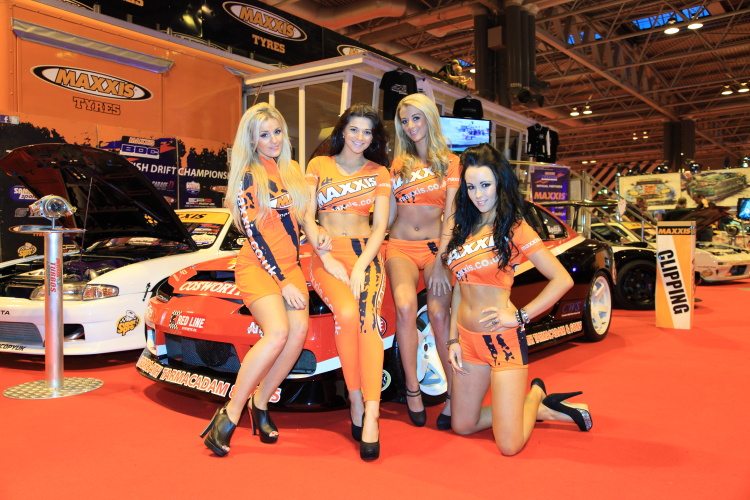 Maxxis International is to launch its latest generation high performance tyre at Autosport International, as well as showcasing the motorsport vehicles it supports. The new tyre, the VS01, which is an updated version of the MAS2, ensures that Maxxis' range of tyres covers the latest performance car marques, making it one of the most desired high performance tyres at the moment.
In addition to the launch of its latest tyre, the stand at this year's Autosport International will again showcase the cars, motorbikes and off-road vehicles it sponsors to compete in many different forms of motorsport. These will include two of Team Japspeeds British Drift Championship cars, Team Gigglepins custom 4×4 vehicle, Chris Walker's Kawasaki motorcycle from the Chris Walker race school, a GBmoto superbike, a bike world motorcycle, Lee Dunham's Kawasaki KX450 motocross bike, two KTM motocross bikes, Maxxis Kawasaki MX1 motocross bike, Kawasaki Team Green motocross bikes and a Polaris ATV bike.
As well as the launch of its latest performance tyre and the race vehicles that rely on Maxxis to make them competitive in their respective sports, on and off-track drivers will also be able to take a look at the latest technology Maxxis is putting in to tyres of all tread patterns and sizes.  The Maxxis Babes will also be on hand to talk to fans and sign copies of their 2014 calendar.
"We obviously invest a lot in motorsport around the world, and Autosport International gives us the perfect platform to bring all of that together for one high octane show. The advancements we make in competition tyres often find their way into our road tyres, and more and more visitors every year are making that connection and asking what's new in our on-road products. Which is great for us as it shows the brand is really growing in all sorts of areas," Maxxis International managing director Derek McMartin commented.
"People always love to get up close and personal with the cars and we're showing off some really innovative tyre technology again this year. Add to that the drift team drivers, motorbike racers and the Babes that will all be around and accessible, and we are confident we'll have crowds flocking to see all we have to offer."