Choice of product is key – Pirelli previews its tyres and fleet solutions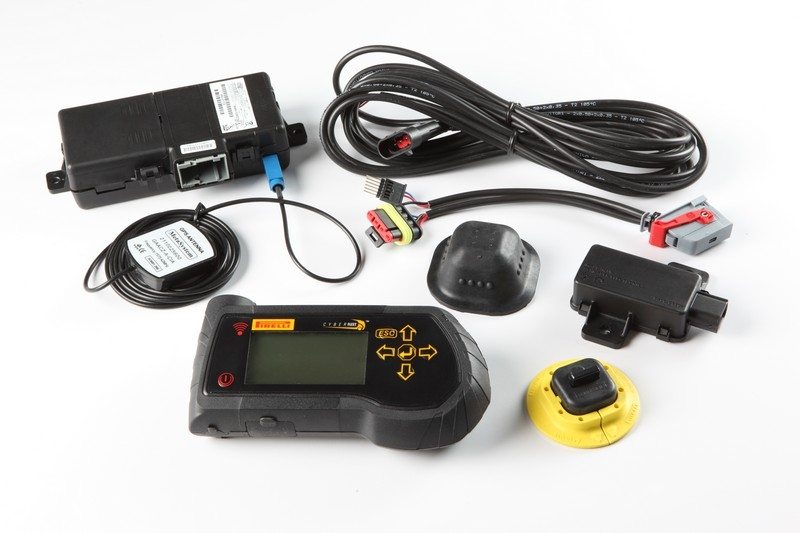 Heading up to the first anniversary of the European tyre label's implementation, Tyres & Accessories took the opportunity to ask about tyre manufacturers' label experiences with commercial fleet operators. From Chris Evans, director of Pirelli's UK and Ireland Truck business unit, we learned that fleet reactions to the label have been mixed.
"It's a good tool to help end users collect essential information when choosing new tyres," he relates. "But fleets recognise the tyre label cannot substitute the wide range of information offered by the manufacturers and service providers which detail many of the other facets of a truck tyre, such as mileage and retreadability. Often a fleet will prefer to test in real time, usually back-to-back with competitor or traditional products to see true performances in their own environment. Ultimately, a tyre cannot be judged only by rolling resistance, wet braking and the external noise values." When asked what he considers the primary factor influencing fleet purchases, Evans responds that "it's about choosing the best product to fit with your business needs."
Yet finding the best product to fit business requirements means selecting tyres from a range that is increasingly application-specific and selecting associated fleet services from a growing number of options. So to bring tyre dealers and fleet managers up to speed with its latest commercial vehicle portfolio, earlier this year Pirelli invited industry representatives from throughout Europe to an event in Munich, Germany. The Italian firm showed off its ':01' range and its 'Formula' second brand, and the event coincided with the initial European launch of Pirelli's 'Cyber Fleet'. Speaking with Chris Evans in October, Tyres & Accessories found out more about the last of these and how it can benefit fleet users.
Keeping the pressure up
Cyber Fleet centres on a tyre pressure control system that is available for commercial vehicle tyres in two versions – static and dynamic. Both utilise an internal sensor that measures tyre pressure and temperature in order to maintain pressure at an optimal level, but as Evans explains there are a number of differences between the two: "The static version reports information to a hand held reader whilst the dynamic reports exactly the same information to a telematic box, and this information can then be picked up by the fleet manager online. Essentially, the tyres become another asset that can be monitored and managed by the fleet manager in the same way that driver inputs (such as fuel efficiency, for example) can be managed."
The system offers a 'track and trace' function that can save information about every individual tyre, including parameters such as distance covered and speed travelled at. This innovation should enable fleet operators to maximise fuel efficiency – a factor Pirelli says accounts for around one quarter of fleet costs. The manufacturer's own research indicates that maintaining tyres at their optimal air pressure can lead to annual savings of between around £250 and £700 per truck-trailer combination compared with the same vehicle running with air pressure that is ten per cent below optimal levels.
"As Cyber Fleet is scheduled for a full UK launch in quarter one next year, we look forward to the roll out and positive impact that it will have on those fleets assessing it from that time," Evans shares. "Launch stocks are imminent and we are currently training staff internally and preparing literature." The business unit director adds that initially the static version will be launched, but discussions are underway with telematics service suppliers both in the UK and on the Continent for the roll out of the dynamic version later in 2014.
The Cyberfleet sensor can be retrofitted to any Pirelli tyre. Evans says the current estimated price for a cyberfleet sensor is between £35 and £40 each, however costs will depend upon many factors, including which Pirelli tyres are fitted and who completes the work; prices may be further discounted from those quoted above depending upon the support package negotiated individually by each end-user fleet.
Along with maintaining optimal tyre pressure, good tyre management and the right tyre for the application are essential factors in a fleet's quest to eliminate unnecessary costs – this is where the other aspects of Pirelli Fleet Solutions come into the picture. In addition to Cyber Fleet, Pirelli offers its CQ24 International 24/7 breakdown service, Pirelli Fleet Management, Pirelli Fleet Check and Novateck lifestyle management. Fleets can select the correct application in conjunction with Pirelli sales and technical staff and than have tyres monitored by Pirelli fleet engineers and the service provider to ensure optimal performance and mileage.
"The Pirelli Fleet Management system (PFM) allows fleets to see tyre costs and fitments online, and our Pirelli Fleet Check (PFC) system allows the engineers to take measurements and produce performance reports," elaborates Evans. "This growing fitment and performance database also helps future decisions on fitting the best tyre to the fleets needs. We take our customers' requirements very seriously and all products can access the level of service they individually require. This, we think, is the only way to do business."
Pirelli and Formula
The products shown in Munich included the :01 series, a line-up that includes the R:01 winter tyre, H:01 long haul tyre, FR:01 and TR:01 medium/long haul tyres, G:01 mixed road and site use tyre and, completing the range, the ST:01 tyre for trailers and semi-trailers. This range is, Evans comments, Pirelli's flagship offer in the commercial vehicle segment: "The Pirelli :01 range is the latest technological generation from Pirelli and further adds to the comprehensive range offered by Pirelli to the market. The main focuses are upon mileage, casing robustness and retreadability whilst keeping a keen eye on fuel efficiency. As all fleet users understand, tyre performance is often a compromise and it is paramount to strike a working balance that can reduce fleet operator cost overall. Simply reducing fuel usage is a small part of the story – an important part yes, but if a tyre can perform and produce industry-leading mileages then it will grab the attention of most fleet managers. And if the casing will then be of premium use for retreading then it really is win-win".
Shown alongside the :01 range was Pirelli's second brand, Formula. The Italian firm announced its plans to introduce a commercial vehicle associate brand earlier this year and stated that the initial line-up would include five steer sizes, five drive sizes and three trailer sizes. "Formula has been produced to support the Pirelli brand and is offered as a solution when a Premium top mileage tyre isn't the primary requirement, maybe due to a specific application," shares Evans. "Here a good solid performance is the target and a more competitive initial price point is key. Yet this isn't to say that Formula is a budget brand despite its competitiveness. It's newly designed and specifically manufactured to compete in its target role in today's cost conscious market – good mileage and performance, but at a keen purchase price." Evans adds that the range has been given a tagline that highlights these qualities: Value that goes places.