Prinx Chengshan goes live on HKEX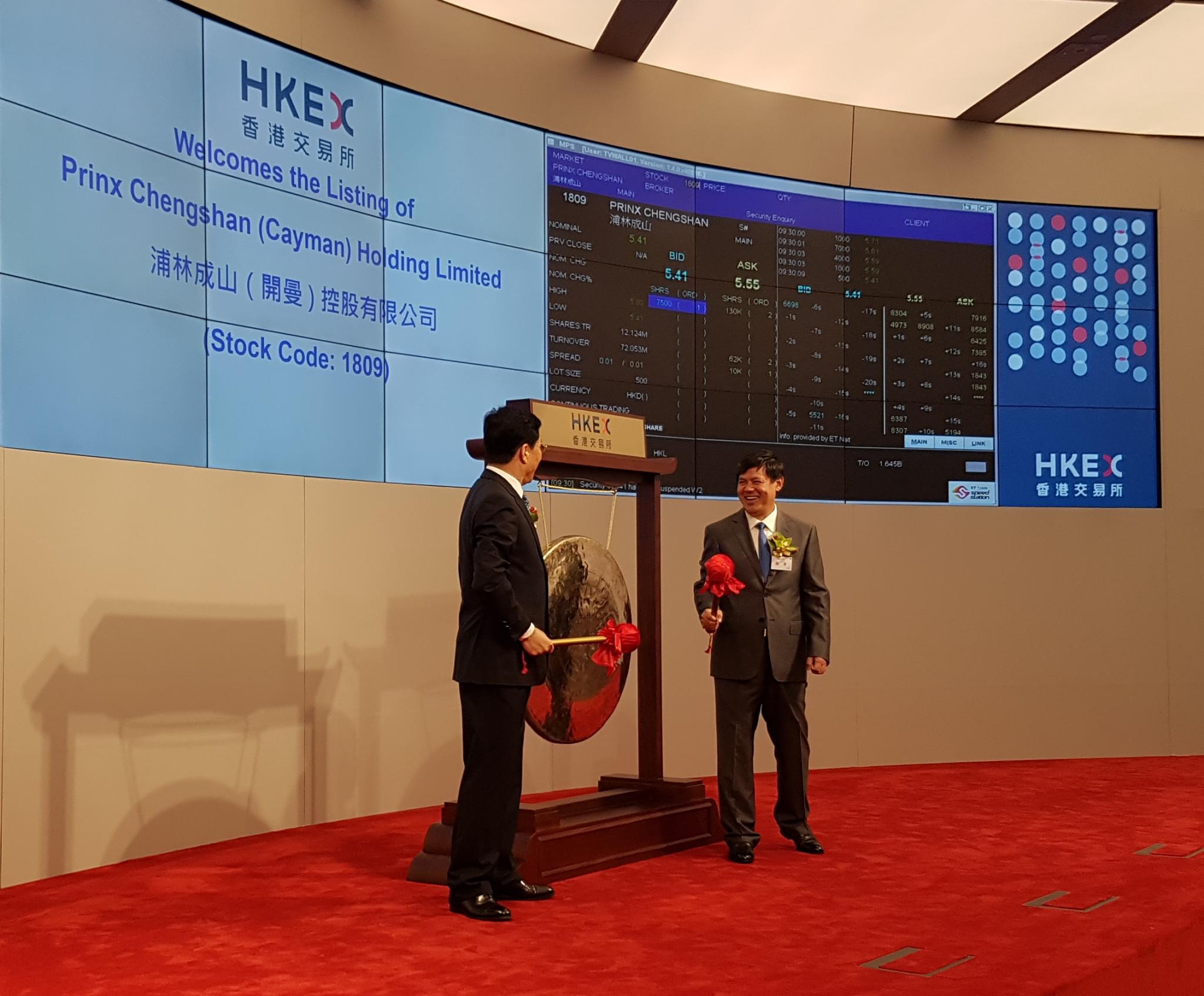 The striking of a ceremonial gong at precisely 9:30am this morning marked the listing of Prinx Chengshan (Cayman) Holding Limited on the Hong Kong Stock Exchange. Today's listing follows nearly a year of preparations and represents an important step in the company's growth and internationalisation strategy. Trading under stock code 1809, Prinx Chengshan is the first China-based tyre manufacturer to join the HKEX.
Further details of Prinx Chengshan's HKEX listing and growth plans will be published on Tyrepress.com at a later date.