Hankook throws its hat into the Formula 1 ring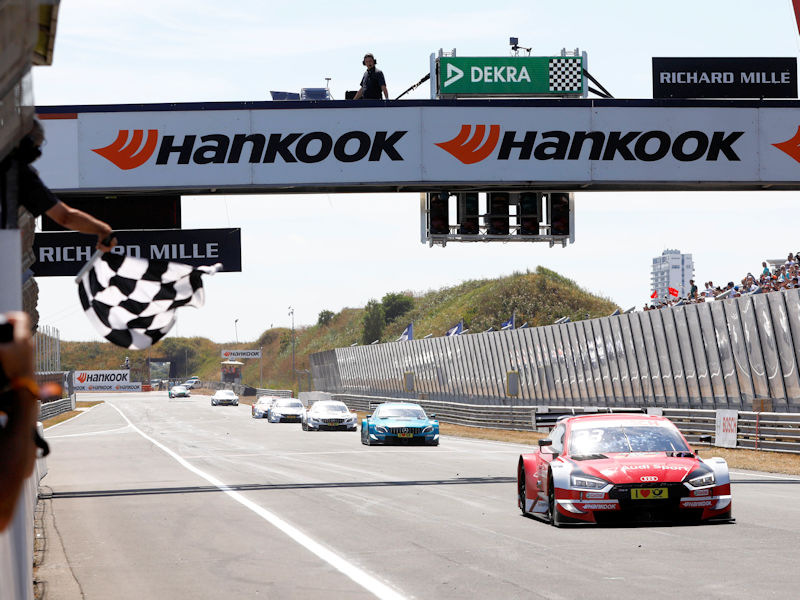 It's official: Hankook Tire has submitted a tender for Formula 1 tyre supply between 2020 and 2023. In response to questions from within our publishing group, Felix Kinzer, director of corporate communications at Hankook Tire Europe, confirmed that the company submitted an application prior to the 31 August deadline.
While rumours about the South Korean tyre maker's interest in F1 have circulated for some time now, this is Hankook Tire's first tender submission. Unlike Michelin, the company seems to have no problem with supplying 13-inch tyres for a single F1 season before the regulations call for a switch to 18-inch tyres in 2021.
In addition to supplying F3 since 2012, Hankook Tire has served as exclusive tyre supplier to the DTM touring car championship since 2011 and has demonstrated its technological and logistical talents in both series. Hankook's current DTM contract concludes at the end of the 2019 season; negotiations regarding a new contract will soon commence.
The FIA must determine each tenderer's ability to supply tyres to F1 according to its technical specifications by mid-September. Liberty Media Corporation's Formula One World Championship Limited will then conduct further contract negotiations that cover the overall supply package.
It is not currently known whether further manufacturers have submitted an F1 tender in addition to Pirelli and Hankook.