First VLN 1-2 victory for Falken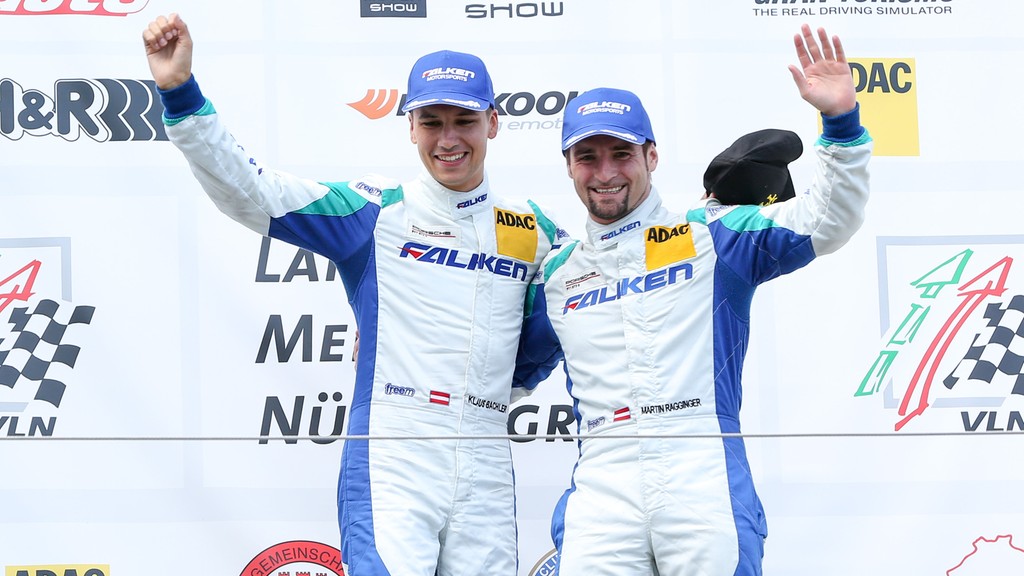 Falken Tyre Europe says 1 September 2018 will go down in the annals of Falken Motorsports after it celebrated a double win at the Nürburgring – the first in its almost 20 years of VLN participation. The 1-2 finish saw Martin Ragginger and Klaus Bachler dominate the sixth round of the VLN Endurance Championship and win for the first time in the Porsche 911 GT3 R, ahead of Falken team colleagues Stef Dusseldorp and Alexandre Imperatori in the BMW M6 GT3.
The Falken Porsche and BMW started the race in second and third starting positions after respectively completing a lap of the Nordschleife in 7:57.850 minutes and 7:58.081 minutes. The four-hour contest started under ideal racing conditions with a sunny 15°C. The Falken duo took the lead in the first curve and held onto this until the first pit stops. During this initial phase, Klaus Bachler at the wheel of the Porsche GT3 R went hard on the fast pedal, burning yet another 7:56.259-minute lap record into the asphalt.
As the race progressed, a neck-and-neck contest unfolded between Audi, BMW and Porsche for the lead position, in which shrewd tyre management ultimately emerged as the key: Thanks to its perfectly timed tyre changes, Falken could principally keep its competitors at bay, letting it lead the race from the head of the field.
"While the Bachler/Ragginger and Dusseldorp/Imperatori driver duos completed the last laps of the Nordschleife with cold-blooded precision and remarkable consistency, the mood in the Falken pits swung from nervous anticipation to unbridled elation," comments Falken Tyre Europe.