Silverstone to host two grands prix in conditional deal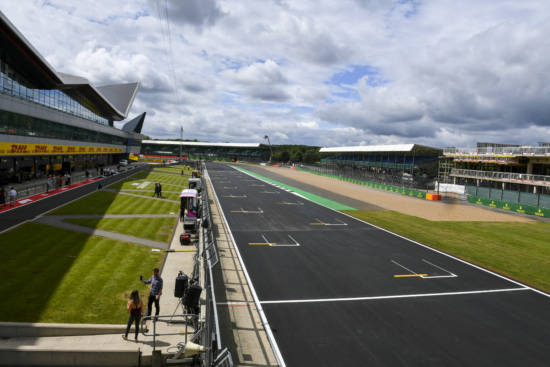 Formula 1 and Silverstone have reached an agreement in principle for the circuit to host two grands prix behind closed doors this summer. The races will need to get UK government approval to go ahead.
— Silverstone (@SilverstoneUK) May 15, 2020
In a message distributed on Twitter, Silverstone managing director Stuart Pringle said: "I am delighted to confirm that Silverstone and Formula 1 have reached an agreement in principle to host two races behind closed doors this summer.
"However, these races will be subject to government approval, as our priority is the safety of all involved and strict compliance with Covid-19 regulations.
"I would like to thank all our fans who have been so supportive throughout this and to assure them we are determined to do all we can to help Formula 1 put on a show this summer."
It is thought that the events will take place on consecutive weekends, with races on 19 and 26 July. They would be the third and fourth races in the new calendar, following two consecutive grands prix at Austria's Red Bull Ring on 5 and 12 July.
Meanwhile the Belgian government has approved a similar plan to hold a grand prix at Spa-Francorchamps, with the race on 30 August – the scheduled date in the original 2020 calendar. However, all of these dates remain unconfirmed, as F1 continues to discuss the revised calendar for the 2020 series with other circuits around the world. It holds out the hope of conducting a World Championship over 15-18 rounds between July and November.
BBC chief F1 writer Andrew Benson reports that the British government's recently announced plan to require international travellers to go into a 14-day quarantine has provided a further complication. While the rule has not yet come into force, F1 is seeking an exemption for its staff. This also has a potential effect on the rest of the calendar, as seven of the 10 F1 teams are based in the UK.
Exclusive tyre supplier Pirelli also uses its Didcot facility as a distribution centre for F1 tyres. UK regulations therefore have a big impact on the ability of F1 to proceed with its emerging 2020 plans.