Will there be a British grand prix in 2020?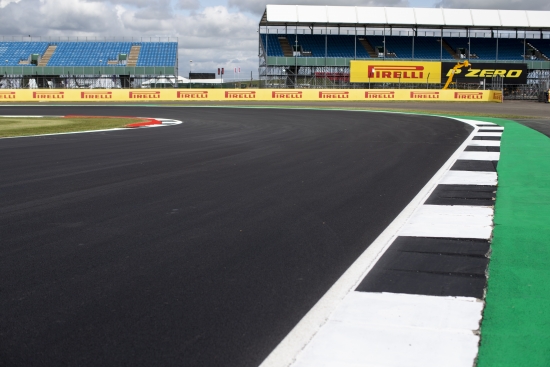 The decision on whether Silverstone will host Formula 1 at all in 2020 is "still weeks away" according to the circuit's managing director Stuart Pringle. However, Pringle has been able to confirm the news that should the circuit host one of exclusive tyre supplier Pirelli's "home events" at all, it will be "behind closed doors". Formula 1 is hoping to fulfil much of its planned 2020 calendar with an ambitious revised itinerary after racing was dramatically suspended at the eleventh hour in Melbourne, Australia. Plans current at the time of printing would see racing begin in Austria on 3-5 July, which could provide a "blueprint" for future events, with visits to European, Asian, American, and finally Middle Eastern venues making up a season of between 15 and 18 grands prix, according to F1 CEO Chase Carey.
The British GP was scheduled for 15-17 July, so the most convenient solution would appear for it to proceed on those dates. But even though this comes after Motorsport UK's current period of suspension for permits due to the COVID-19 pandemic, the event will not be open to fans should it go ahead at all. Organisers of the French grand prix were the latest to cancel the event outright at the end of April.
To explore the viability of the event going ahead in any form, Silverstone is currently in talks with the British government and F1 bosses regarding the viability of hosting the race. Even without allowing the public to attend the event, the equation for any sporting event requiring the global logistical operation of a grand prix remains complex, and highly subject to change.
Explaining the decision to remove fans from this equation at Silverstone, Pringle stated that "it is abundantly clear given the current conditions in the country and the government requirements in place now and for the foreseeable future, that a Grand Prix under normal conditions is just not going to be possible.
"Our obligations to protect the health and safety of everyone involved in preparing and delivering the event, our volunteer marshals and Race Makers, and of course, you, the amazing fans, means that this is the best, safest and only decision we could make. We have consistently said that should we find ourselves in this position we will support Formula 1 as they seek to find alternative ways to enable F1 racing to take place this year."
Pringle added that the circuit is working with the Department for Digital, Culture, Media and Sport "on the viability of an event behind closed doors. Should this be possible, it will be of some small comfort for you to know that the 2020 Formula 1 Pirelli British Grand Prix will be available to watch live on Sky and Channel 4 (in the UK)."