Pirelli sees technology transfer value in F1 smart tyres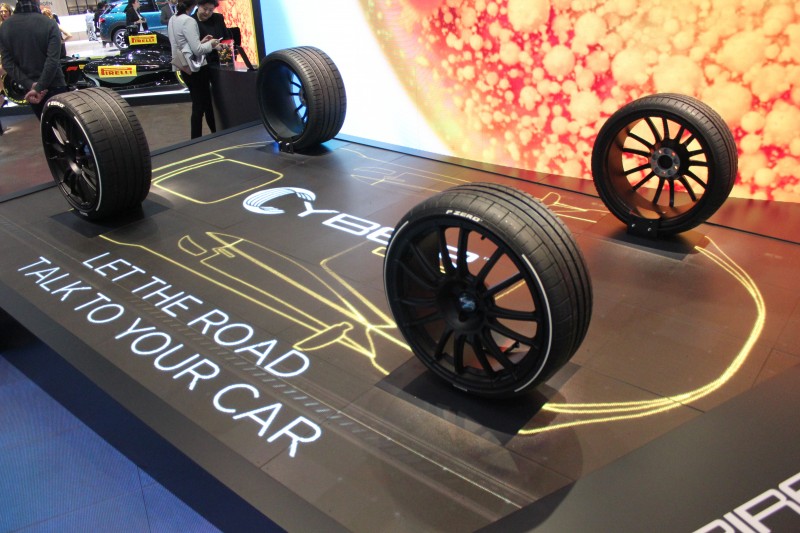 Pirelli has presented new solutions and concepts as part of its Cyber Tyre development programme for more than a decade now. At last year's Geneva Motor Show, the tyre maker introduced the Connesso system, a sensor-based solution that provides motorists with real-time tyre pressure and temperature data, as well as information about use and maintenance. Yet Cyber Tyre has only focused on road-going solutions so far – a further step for Pirelli would be to introduce its technology into Formula 1.
Speaking to RaceFans, Mario Isola confirmed Pirelli was working on a Cyber Tyre solution for motorsport, however he didn't disclose when we will see this. It may take time – as the motorsport director pointed out, developing technology capable of handling F1 conditions is more laborious than setting up a road-going system.
"The usage of it inside a motorsport tyre, especially in a Formula 1 tyre where you have forces, accelerations, energy and temperature that are much higher than on a road car, it is something that we need to analyse before introducing," Isola told RaceFans. Nevertheless, the motorsport director believes developing the tech for F1 would provide valuable race-to-road technology transfer: "This is something that if we are able to collect this data in Formula 1, considering the level of detail here, for sure this is something that is really useful for road cars."
In addition to technology transfer and safety benefits, Isola opines that the data gleaned from smart tyres would enhance the viewing experience for F1 spectators.