Superior Industries: Acquired European operation boosts Q2 2018 results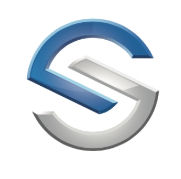 Record unit shipments and net sales were the headline news upon the release of Superior Industries International Inc.'s financial results for the second quarter of 2018 – a performance resulting from the company's acquisition of Uniwheels last year. The company has also slightly raised its income and EBITDA projections for the entire year.
The aluminium wheel manufacturer and supplier reports that it shipped 5.6 million wheels in the three months to 30 June, a year-on-year increase of 46.3 per cent – this marked rise was primarily due to the inclusion of two additional months of the company's European operations (Superior closed the acquisition of Uniwheels on 30 May 2017 and its Q2 2017 results include one month of consolidated financials for June 2017), which provided an additional 1.7 million pieces. Unit shipments in North America were relatively flat.
Net sales for the second quarter of 2018 were US$389.0 million, 61.7 per cent above sales a year earlier. Again, this increase reflects the inclusion of an additional two month's sales from the European operation, as well as an increase in aluminium prices and favourable mix in both Europe and North America. Value-Added Sales, a non-GAAP financial measure defined as net sales less pass-through charges, primarily for the value of aluminium, were $204.4 million for the second quarter of 2018, a 56.8 per cent increase compared to the second quarter of 2017.
Income from operations for the second quarter of 2018 was $31.3 million, or 15.3 per cent of Value-Added Sales, compared to a loss from operations of $2.0 million, or (1.5 per cent) of Value-Added Sales in the prior year period. The comparison was favourably impacted by the reduction in acquisition related items from the prior year period, as well as the inclusion of an additional two months of the European operations.
For the second quarter of 2018, Superior Industries International reported net income of $8.1 million, and earnings per diluted share of $0.09. This compares to a net loss of $7.3 million, or $0.41 loss per diluted share, in the second quarter of 2017.
For the first half of the year, wheel shipments rose 68.2 per cent to 11.1 million units, net sales were up 86.9 per cent to $775.4 million and net income amounted to $18.5 million (H1 2017 -$4.2 million).
2018 outlook
Superior now expects net sales to be in the range of $1.52 billion to $1.56 billion, due primarily to higher aluminium prices. The company previously stated an expectation of achieving net sales of $1.45 billion to $1.50 billion. Unit shipments are expected to be in the range of 21.25 million to 21.60 million.
Adjusted EBITDA is now expected to be between $190 million and $205 million, which compares to the previously issued outlook of $185 million and $200 million.
Further information about Superior Industries' Q2 2018 financial results can be read here.