F1: Pit stop strategy helped Vettel to victory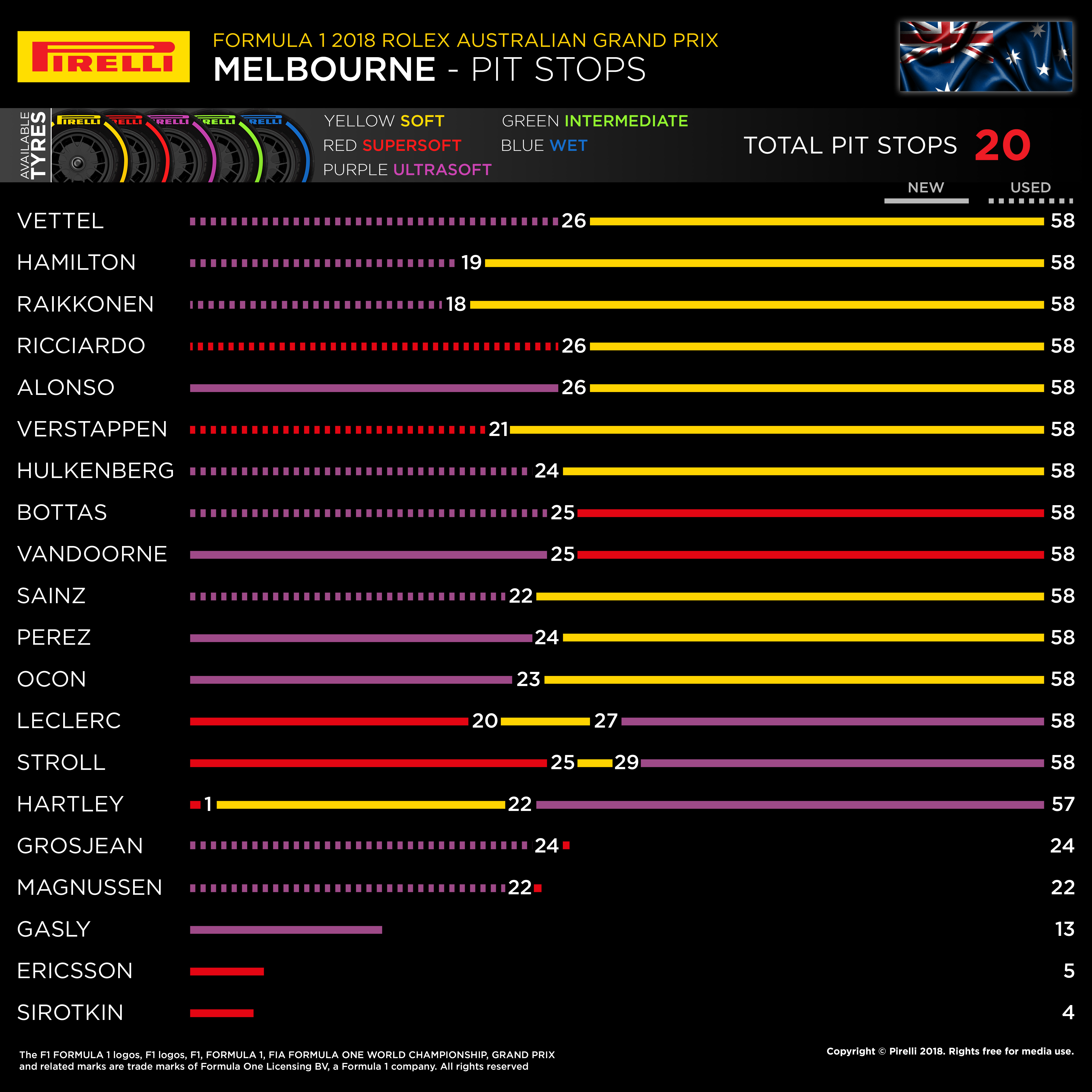 Pirelli began an eighth season as Formula 1 tyre supplier at the Australian Grand Prix over the weekend, and it opines that pit stop strategy was "central" to the race's outcome.
Ferrari driver Sebastian Vettel took advantage of a longer first stint to then make a pit stop under safety car conditions. This put him in first place, in front of Mercedes driver Lewis Hamilton, who had led from pole and made his own stop in green flag conditions earlier in the race in response to an initial stop from Ferrari's Kimi Raikkonen.
The vast majority of drivers stopped just once, going from the ultrasoft tyre to soft, but a different strategy was used by Red Bull, with both drivers starting on supersoft before moving onto soft. Daniel Ricciardo ended up just off the podium in a close finish, despite a grid penalty. Mercedes driver Valtteri Bottas and McLaren's Stoffel Vandoorne also used a different strategy, starting on the ultrasoft and finishing in the points on the supersoft.
"There were effectively two halves to this grand prix, before and after the safety car, which helped to decide the outcome thanks to a clever pit strategy from Ferrari," comments Mario Isola, head of car racing at Pirelli. "In the end, we saw a very close race to the finish, with the top five places fiercely contested all the way to the final lap. Most drivers opted for a one-stop strategy, with the quite long safety car period mid-race also helping these tactics by minimising wear and degradation. The behaviour of all three compounds – each used as race tyres – was definitely positive. Two cars even finished the race on a one-stop strategy without using the hardest compound available."