British Grand Prix: Pirelli plumps for softer compounds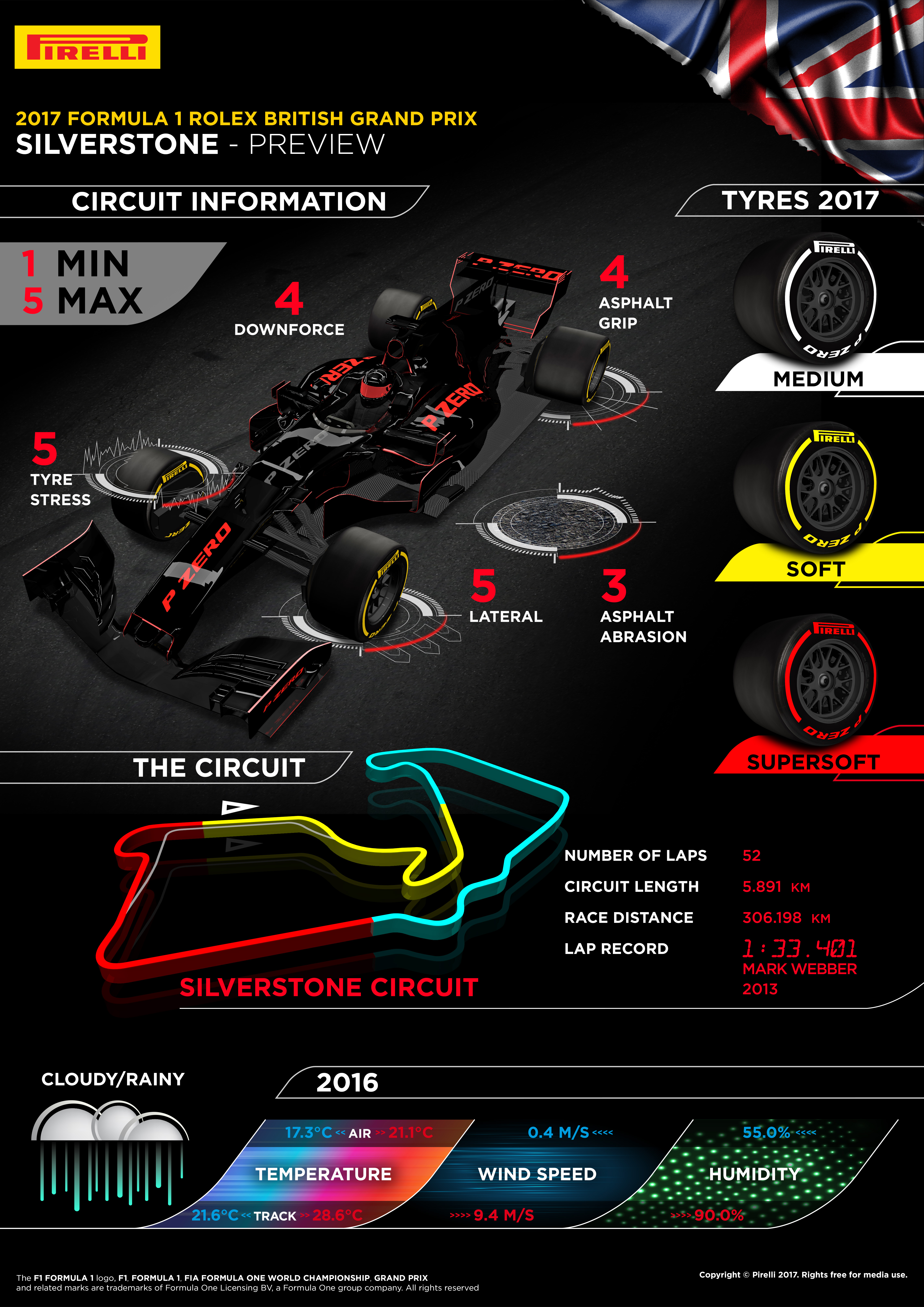 Formula One comes to the UK this weekend with the British Grand Prix, and Pirelli has opted to bring softer tyres to Silverstone than originally planned. During this halfway-point round in the 2017 F1 calendar, teams will work with the P Zero White medium, P Zero Yellow soft and P Zero Red supersoft tyres rather than the hard, medium and soft tyres initially nominated. Pirelli comments that the decision to focus on the softer end of the compound spectrum was taken after examining information gained from previous races. This will be the first time the supersoft compound has taken to the track at the British Grand Prix.
"The decision to bring softer tyres to Silverstone than we had originally planned was taken by Pirelli, but with the full approval of the drivers, FIA, teams and promoters, who have appreciated what we are trying to do with this more aggressive nomination," says Mario Isola, head of car racing at Pirelli. "This should open up extra possibilities for different strategies and push teams towards more than one pit stop, although we'll obviously have a better idea of exact wear and degradation rates when we get there, especially with the supersoft that makes its Silverstone race debut. With Silverstone being among the most demanding tracks for tyres of the entire season, it will be interesting to see how one of the softest tyres in the 2017 range performs there. A lot will depend on the weather: in the past, we've seen an extremely wide range of conditions and temperatures."
With a softer tyre selection than ever seen before, Pirelli considers it likely that drivers will need to make more than one pit stop. And while the weather forecast is for sunshine and temperatures in the low to mid 20s, the vagaries of British weather leave room for rain to make an appearance. But at least the weekend's proceedings won't give Pirelli any logistical headaches – as the track is only half an hour's drive from tyre maker's motorsport facility in Didcot, the 2017 Formula One Rolex British Grand Prix is akin to a home match.