Trico celebrating 90th birthday of European operation at Automechanika Frankfurt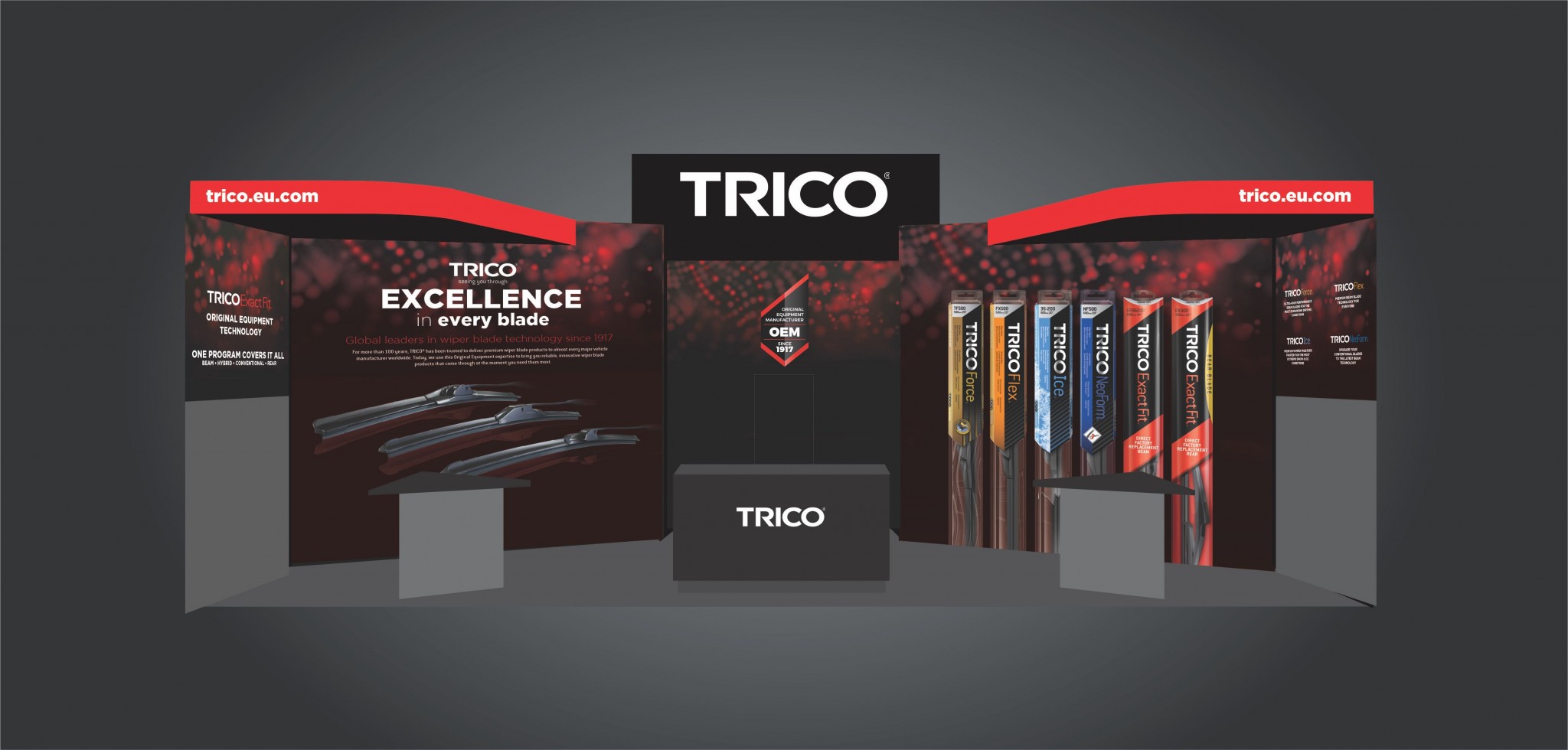 In 1928, Trico's European manufacturing plant opened in Brentford, England, which later moved to the current base in Pontypool, South Wales – now its European HQ.
The distribution centre covers nearly 9,000 square metres and it handles the company's storage and distribution functions and includes pallet racking storage space for 4,300 pallets, with an additional 25 per cent storage capacity with full height utilisation. Approximately 10 million units were distributed through the warehouse last year, with more than 50,000 picks processed and despatched to 165 European customers.
Trico will be showcasing not only its new slogan 'Excellence In Every Blade', but also its new packaging for the Force, Flex, Neoform and Ice ranges at Automechanika, the world's leading trade fair for the automotive service industry.
Brought about in response to customer feedback the revamped style has resulted in shallower packaging that enables garages, factors or retailers to increase the number of wiper blades that can be hung on a display unit.
Product and brand manager, Sam Robinson said: "We have also redesigned the artwork for these ranges, which with their logos and branding now aligned across all packages, gives them a coherent and uniform appearance. The artwork also features new product images and key technical points, as well as a QR code linking directly to the TRICO website catalogue, which is also mobile enabled, for easy vehicle look up."
Any questions on the Trico ranges and products can be directed to Sam, who will be on-hand to assist customers with technical and product information throughout the show.
On Wednesday, 12 September, the original equipment manufacturer of wiper blades and systems will be holding an event to thank its customers for their support. Held in the middle of Bornheim, Destino Tapas Bar and Restaurant will offer guests an evening of tapas and sparkling wine in a private room.