Lindleys Autocentres assistant manager takes home Auto-Mechanik of the year 2018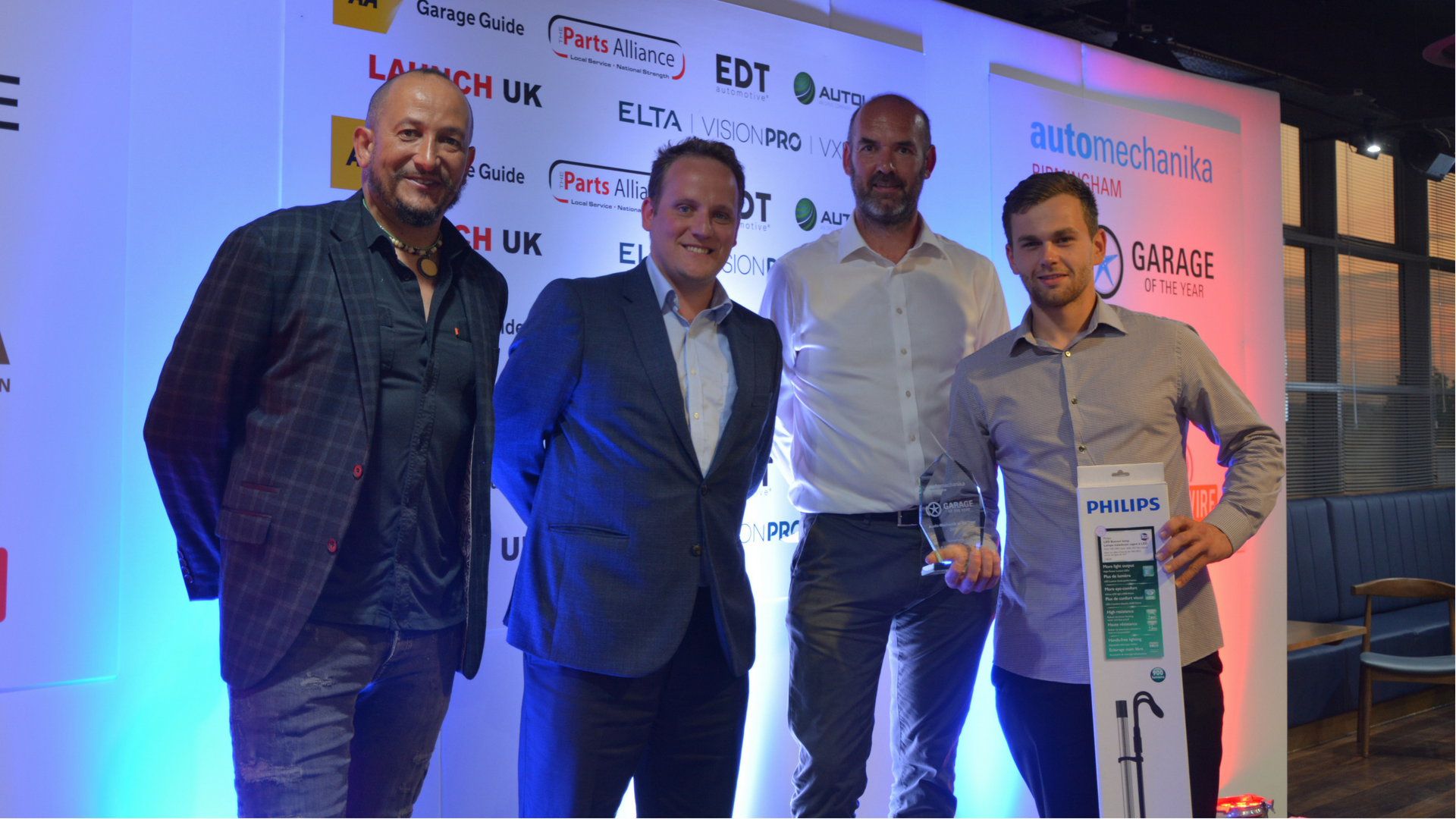 Lindleys Autocentres' West Bridgford branch assistant manager, Marcin Chilpala has been named Auto-mechanik of the Year at Automechanika Birmingham's Garage of the Year awards ceremony.
32 garages made it to the final shortlists for the six awards from more than 100 entries made by leading garages from around the UK. In the end, an industry panel of judges whittled down the entries down to six finalists per category.
Special guest TV presenter Fuzz Townshend was on hand to announce the winner in each of the six categories, which recognised the different achievements and innovations of independent garages across the UK.
James Onions, managing director of awards hosts and industry publisher Garage Wire, commented: "The quality and professionalism of the finalists made decisions incredibly tough. Motorists can be reassured by the strenuous efforts all our Garage of the Year finalists make to deliver excellent customer service; the UK's independent garage industry is in great shape."
The awards were sponsored by some of the biggest names in the automotive aftermarket, including the Independent Garage Association, Elta, EDT Automotive, AA Garage Guide, Autologic, Launch UK and The Parts Alliance, each of whom were present at the ceremony to hand the winner their trophy.
"We are all very proud of Marcin and feel privileged to have the new mechanic of the year working at Lindleys Autocentres. He has shown drive, innovation and most importantly hard work to win this award. At the tender age of 21 years old, he has shown skills beyond his years and was duly promoted to the position of assistant manager of our West Bridgford branch," adds Alex Lindley, managing director of Lindleys Autocentres.
Held in the Director's Lounge at Aston Villa Football Club in June, more than 150 guests attended the prestigious event.