The Parts Alliance helps recognise the UK's best independents at Garage of the Year awards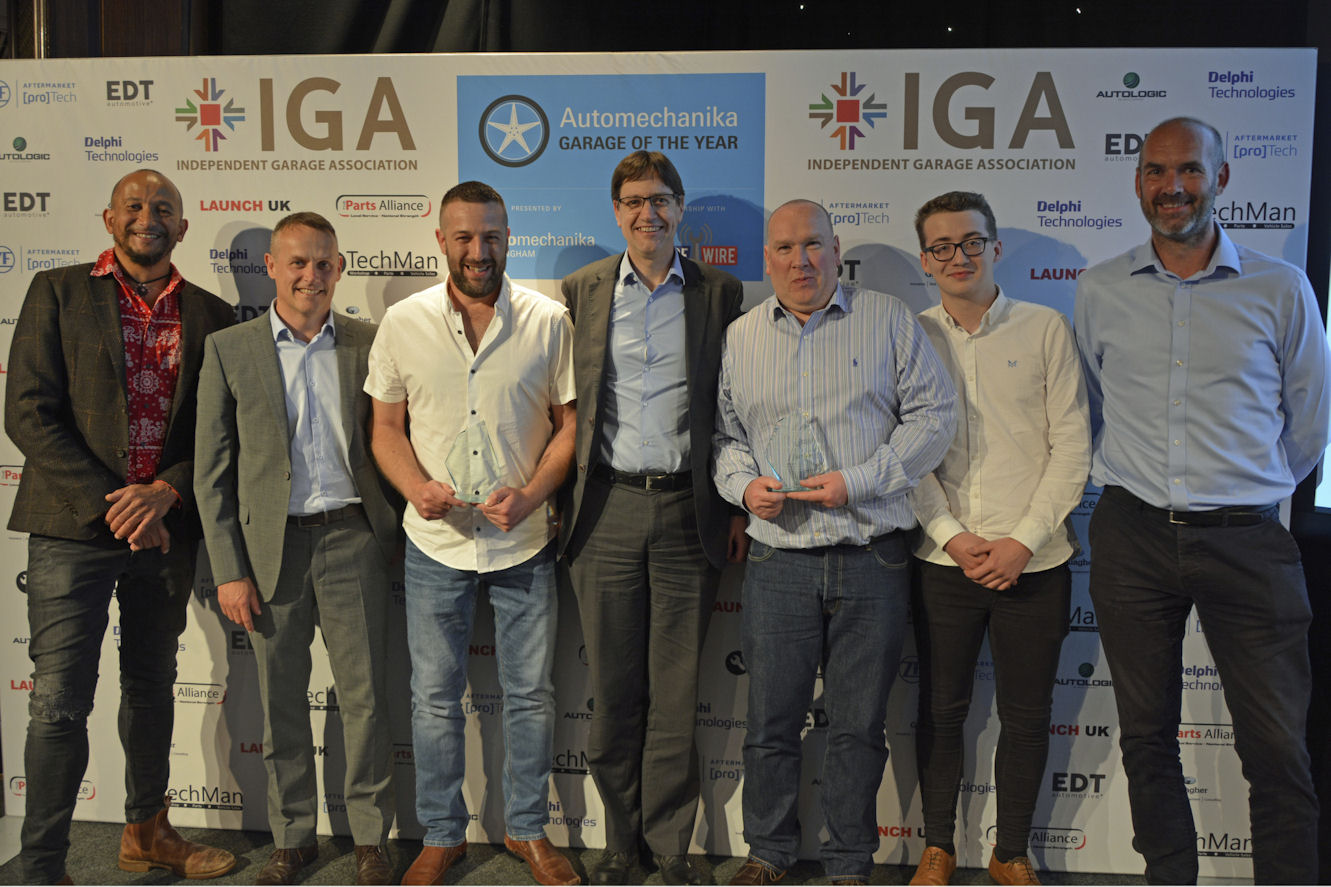 The Parts Alliance has helped to pay tribute to the achievements of independent garages by sponsoring 'Best Small Garage' at Automechanika Birmingham's Garage of the Year awards.
The event, which took place at the National Motorcycle Museum in Birmingham on Wednesday 5 June, saw 200 industry professionals gather for a three-course meal and awards presentation to celebrate the hard work and dedication demonstrated by independents across the UK.
Sponsoring 'Best Small Garage', The Parts Alliance's chief executive officer, Neil Croxson, was on hand to present the award to Northern winner Bryan Swales Auto Repairs based in Castle Douglas, and Southern winner Performance 3000 based in Yeovil.
Bryan Swales, owner of Bryan Swales Auto Repairs, commented: "With a target audience of 10,000 people in a 10-mile radius, and 13 other garages vying for the business, you can imagine that we have to try and be at the top of our game.
"We use manufacturers' specific tooling, ADAS equipment and the best quality parts to help us differentiate ourselves from the local competition and save our customers trekking for miles to find a main dealer.
"We also send staff to attend numerous training courses all over the country, some of which can take hours to get to from our little remote part of Scotland."
Similarly, Performance 3000's entry highlighted the lengths the business was willing to go to for its customers.
"Since last year we have employed one more technician and we're still inundated with more work," said owner Mike Randino.
"Our next move is to redesign the workshop to fit in another ramp before we can look at employing another technician.
"We now hold our own in-house business development training days, held the first Saturday of every month, when we plan around the future of our industry and the business."
Simon Moore, head of marketing at The Parts Alliance, said: "Small garages are the lifeblood of the aftermarket and we were delighted to support a category with so many fantastic entries.
"Congratulations go to both our winners; we understand how challenging it can be as a small business in this industry, so to recognise these exceptional efforts is incredibly rewarding."