Stapleton's high performance exclusive brands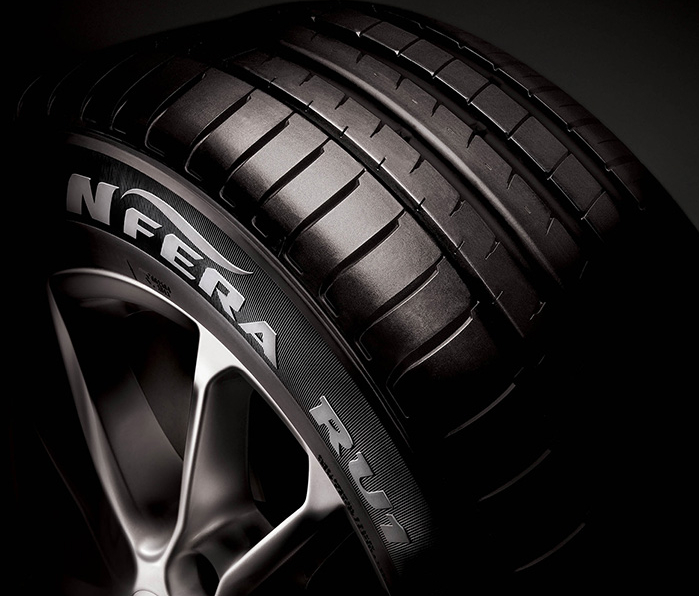 Stapleton's wholesale director Nigel O'Hara states that it has built its high performance tyre range to fit in with the somewhat counter-intuitive growth of the sector in turbulent macro-economic times. "Traditionally a high-end, premium sector catering to the discerning owners of the most prestigious cars, it's a luxury market where the cachet of a global brand goes a very long way. So one might expect this sector to suffer as consumers tighten belts and economise. Well, according to the latest Smithers Rapra market report (May 2017), 'High-performance or premium tyres are one of the fastest growing segments of the global tyre industry with 6.3 per cent annual growth in market value projected to 2022'."
In order to take advantage of this sustained growth, Stapleton's has a number of competitive exclusive brands available alongside the world's best known premium brands, and offering a "competitive edge" thanks to their "distinctive pedigree". O'Hara adds, "these brands offer the retailer enhanced profit potential through seriously competitive pricing whilst delivering superb quality and performance. And that's going to be a huge buffer against the forecast inflationary effects of Brexit, together with the ongoing effect of global raw materials price increases."
Nexen, exclusive to Stapleton's in the UK, is a good example of its approach, with a globally recognised strength in the UHP sector. Nexen's N'fera RU1 has been adopted for OE by two Porsche models, proving its high quality construction and innovative tread technology. The tyre is joined by the N'fera SU1 to supply a comprehensive asymmetric range.
In a similar vein, Stapleton's supplies Maxxis tyres, which have grown UHP brand value through glamorous, adrenalin-fuelled on- and off-road motorsports. The brand currently supplies the UHP VS-01 classic asymmetric summer tyre, but is adding 59 15-18" sizes of the Premitra HP5, which it states is a game-changing product.
Stapleton's also supplies Roadstone's HP contender, the Eurovis Sport 04, which is designed with high performance and sport in mind; Matador's MP47 Hectorra 3, which is backed by Continental manufacturing to produce a stylish, sporty design for balanced performance handling; the relative newcomer Event Tyres brand, which is seeking to make an impact in the more cost-conscious end of the performance market with its Futurum HP range; and finally Riken, another brand backed by premium brand ownership to produce a high quality asymmetric pattern for the segment.