Stapleton's investment targets further growth, TPMS opportunities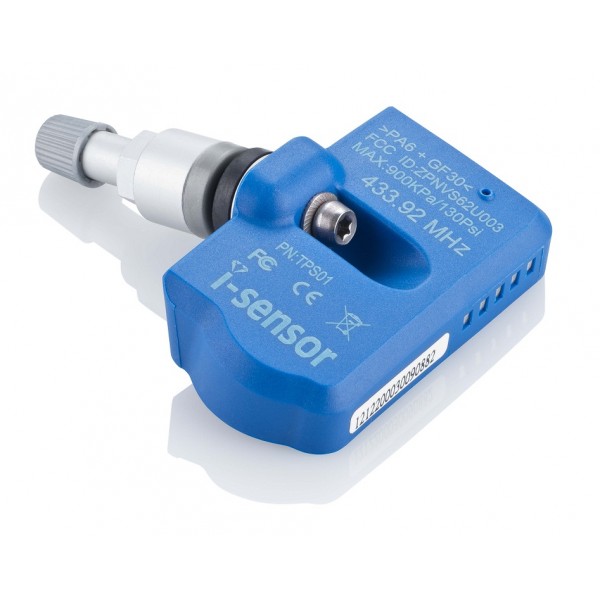 Stapleton's investment in recent years has been focused on its nationwide distribution operation – including new regional hubs and a larger delivery fleet – the wholesaler said. "It's all been in response to the retailers' needs – and we're gratified by their response to the flexible and responsive operation we've created, with faster and more frequent deliveries," comments Nigel O'Hara, Stapleton's wholesale director. Retailer feedback has confirmed Stapleton's customers want to stock a variety of tyre solutions at every price point, but especially in the fiercely competitive mid-market sector. The wholesaler has a range of exclusive brands in this segment, including Maxxis, Nexen, Matador, Event and Riken.
"Alongside the excellent offerings from the big global names… each of these exclusive brands brings with it [an] excellent heritage – Maxxis, for example, comes with a terrific motorsports pedigree; Nexen is a long-established global brand in its own right with approximately 490 dealers in 140 countries worldwide; Matador is produced in Europe by one of the largest premium global manufacturers; Event has produced and launched a fantastic array of new patterns in 2015 for Car / SUV (Futurum GP, Futurum HP, Potentem UHP, Semita SUV) to the new 4×4 pattern (Limus 4×4); and Riken who we have introduced this year as a new exclusive brand, offering 65 PCR and 19 van sizes, available for the cost-conscious motorist," O'Hara said.
Stapleton's is also rolling out a range of retailer enhancements, designed to sharpen the competitive edge of exclusive brand key dealers. The wholesaler is helping to modernise stores with branded signage throughout and new reception areas, making a more professional and welcoming retail environment for customers.
Stapleton's is also providing fully branded courtesy cars, boosting independent customers' competitivity with larger operations. Customer communications are also being enhanced with high definition AVC digital media screens being installed in key dealer's customer service areas. These are used to provide information and entertainment for waiting customers, as well as being a powerful promotional tool to advertise a retailer's products and services. The dealer can use them to generate additional income by selling advertising space to other local businesses.
With the introduction of the new EU legislation of Tyre Pressure Monitoring Systems in November 2014, Stapleton's has produced The Stapleton's Guide to TPMS. "There's a huge profit opportunity here – but to benefit, the dealer needs an awful lot of information, which is why we've put a great deal of time into producing [the guide]," O'Hara added.
Stapleton's has also put together a complete TPMS solution in a comprehensive TPMS Starter Pack built around Autogem's range of i-Sensor products, "with whom we've developed a partnership for their outstanding all round knowledge of the TPMS market, product quality and overall market coverage," O'Hara added. "One i-Sensor can replace 97 per cent of the OE sensors in the market, and with professional training and technical support available to all retailers who purchase through Stapleton's, the TPMS Starter Pack makes it efficient, affordable and pretty much effortless to get up to speed."
"Many of our retail partners are already feeling the considerable benefit of these innovations and we're incredibly proud to be able provide not only a tyre service, but total tyre retail solutions," O'Hara concluded.