Cooper's rallycross supply increases global awareness of UHP products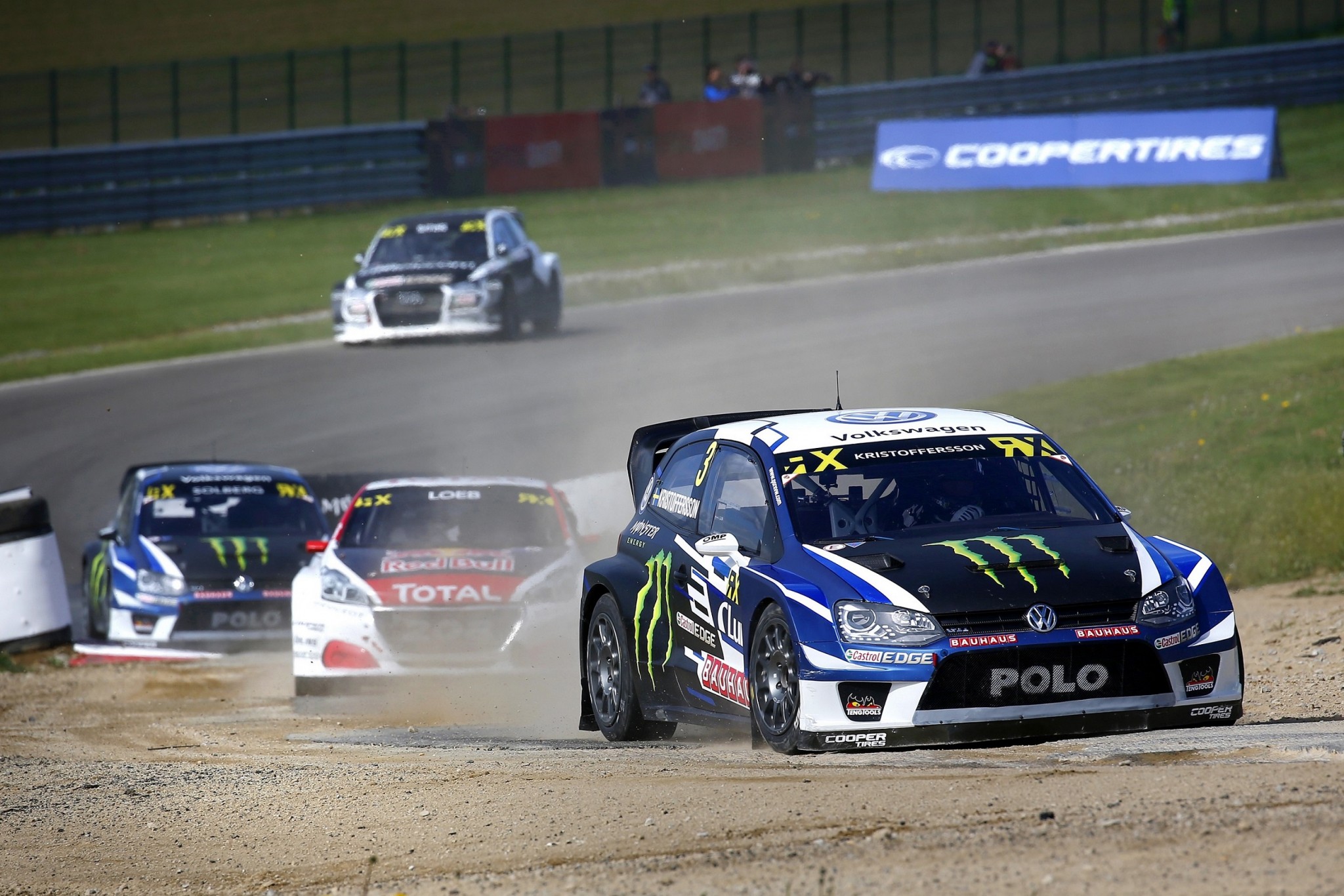 Cooper Tire's involvement in rallycross as official tyre supplier and sponsor of the FIA World Rallycross Championship over the past four years is helping it to improve its European exposure as a supplier of high performance tyres, the manufacturer states. It describes the expertise it gains from the series as a critical part of its ability to produce tyres that can be pushed to the toughest of limits, but the growing popularity of the series, including dedicated coverage up 550 per cent compared to 2013 and reaching younger audiences via mixed media coverage, also provides a hotbed for Cooper to display its performance credentials to new audiences across the globe.
Sarah McRoberts, PR & events manager for Cooper, commented: "Our involvement in World Rallycross, along with having David Coulthard as a brand ambassador, is helping increase the awareness of our high performance products further within Europe.
"Cooper's flagship UHP tyre – the Cooper Zeon CS Sport – is an exceptional UHP tyre for high-performance cars.  One of our latest additions to the Cooper high performance range – the Cooper Zeon 4XS Sport – brings together a wide range of new technologies to offer a winning tyre in the SUV market segment. With a wide variety of fitments for high performance and premium SUVs, we are also proud that the 4XS Sport joins our growing line-up of tyre ranges which offer 'A' grade for wet grip."
The Cooper Zeon CS Sport was the first developed in conjunction with brand ambassador David Coulthard. Boasting an A-rating for wet grip across all sizes and speed variants, the tyre features a high-dispersion silica tread, which provides improved water clearance as well as laudable traction in dry conditions. Steering response and lateral stability are enhanced thanks to flipper reinforcement, while a 0 degree spiral restrictor further improves high-speed performance. Handling is more precise due to the tyre's central tread rib and two-ply rayon casing, while it also features a rim flange protector to guard against kerb damage to alloy wheels.  The Cooper Zeon CS Sport is available in various fitments from 17 to 19-inch diameter rim sizes, all of which are offered in W or Y speed ratings.
Meanwhile, the Cooper Zeon 4XS Sport is designed for medium and large SUV fitments, offering outstanding grip ('A' grade wet grip) and handling. The 4XS Sport has been developed with an asymmetric tread pattern which is specifically designed to cope with the weight of large SUVs.
Large circumferential grooves in the tread clear water quickly and efficiently from the contact patch to reduce the risk of aquaplaning in the wet, while a large central rib increases feel and driving response of the tyre. The tread blocks are split into different sized blocks to reduce harmonic noise. The edges of the individual tread blocks are also chamfered to help eliminate uneven wear and to reduce contact noise on the road.
Introduced as part of Cooper's high performance product range, the tread pattern of the 4XS Sport features 3D sipes which have interlocking three dimensional points inside the sipe. These 3D sipes provide the same benefits of a traditional sipe, including helping the tyre warm up and providing enhanced wet grip, but limit the amount of flex in the tread block which helps control the amount of heat generation in the dry and keeps the tread block stable.