Mexico honours Pirelli's Tronchetti Provera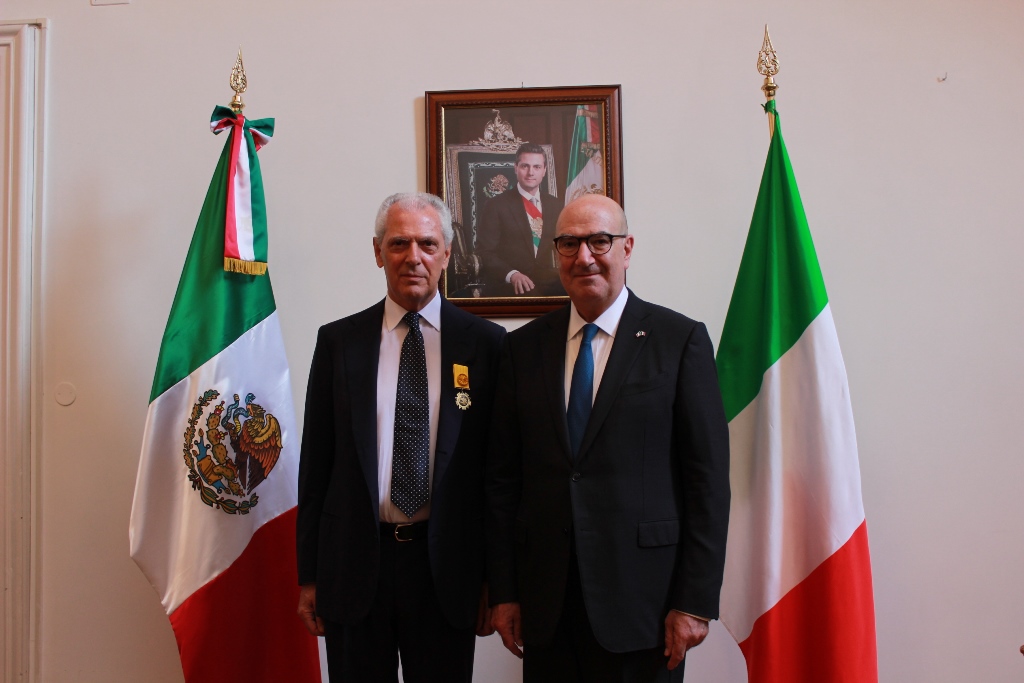 At a ceremony held at the Mexican Embassy in Rome on Monday, the Águila Azteca (Order of the Aztec Eagle) was bestowed upon Marco Tronchetti Provera. The Pirelli executive vice-president and chief executive offer received this, the highest honour the government of Mexico grants to foreigners, for services rendered to the country.
Ambassador Juan José Guerra Abud presented the distinction in recognition of Tronchetti Provera's commitment to strengthening economic relations between Mexico and Italy, for the actions implemented for economic development in Mexico and also for being a friend of the Mexican people by supporting social and cultural initiatives, as well as the results achieved in the role of co-chair of the Italy-Mexico Business Council between 2012 and 2016.
Pirelli has been present in Mexico since 2011; its factory in Silao city, Guanajuato, employs close to 2,300 people and produces tyres for both the local market and over 40 countries around the world, principally those in the NAFTA region.