Ren Jianxin comments on Pirelli acquisition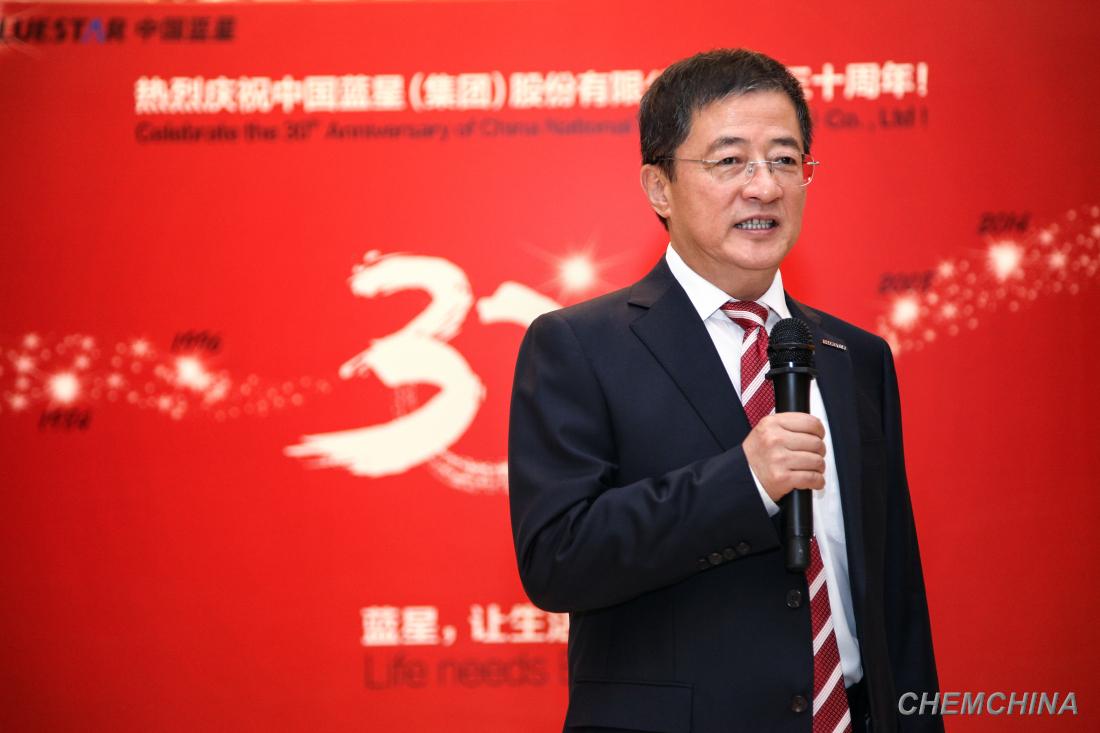 New Pirelli president sees Tronchetti Provera as 'brother' and 'teacher'
Newly inaugurated Pirelli president, ChemChina's Ren Jianxin, recently told Corierre della Sera of his pride in his company for completing the recent acquisition of Pirelli and his personal satisfaction to be working with Marco Tronchetti Provera. According to the interview, which was published in the Italy daily newspaper on 21 October, the acquisition and subsequent appointment is a great moment for ChemChina and for Ren himself it is a great honour to be Pirelli president and to work with Marco Tronchetti Provera, who he sees as an older brother and a teacher. He also revealed details of the wider strategy behind the investment.
As far as the business is concerned, Ren said his first priority is to "support the management for the integration of their respective activities in the Industrial segment, to strengthen the corporate culture and to increase penetration in markets with high growth potential."
Referring to the subject of Pirelli remaining Italian he added: "Pirelli is a brand that has strong roots in Italy, but it is also a global player. And, although ChemChina has now the controlling shareholder, Pirelli will remain in Italy. You cannot think of growing a company away from his roots, where it thrived up till now. This company has managed to combine tradition, culture and innovation in all sectors of activity and today, starting from Italy, has acquired a global strategic vision in all the markets."
Ren also explained why ChemChina chose to invest in Pirelli: "If you love 'the made in Italy' [brand] and want to invest in Italy, you would not think twice about working with Pirelli. For us it is an opportunity to learn, collaborate and leverage on our complementarities. Our subsidiary China National Tire & Rubber Co. has activities in rubber and tyre segments that are complementary to Pirelli ones. The integration of industrial activities will lead to large synergies and increase our competitiveness, the quality of our products and skills in our factories.
"At the same time, we will help Pirelli to conquer the huge premium and prestige tyre market in Asia. We really believe in the project, as Silk Road Fund (the fund created in December last year by the Republic of China, with a budget of US$40 billion, to accelerate investment abroad) , who supported us in the investment. The fund visited Pirelli and was enthusiastic. "
Wider investment strategy
Indeed these latter comments reveal that the acquisition was connected to the Chinese government's ongoing vision for the People's Republic, which inevitably influences its tyre sector too. To this end Ren added: "China has launched a plan called "Made in China 2025", the Chinese version of the German "Industry 4.0". We believe we will achieve great results by encouraging entrepreneurship and innovation. The world has realized that manufacturing should be the basis of any economy. This marriage will bring an improved technology and a high level of production. We will be the first in the tyre industry to achieve the goals of "Made in China 2025″. "
In Return Ren explained what ChemChina has to offer to Pirelli – namely that it brings Pirelli into the biggest market in the world. "In terms of market share, to be part of the same family will benefit both groups. In 2014 the rate of car ownership in China was 107 cars per thousand inhabitants, in 2024 forecasts indicate a ratio of 257 to a thousand, more than double. The global automotive industry is now also seeing hybrid cars, electric or powered by clean energy. There will be a big change and new technologies will accelerate the replacement of the old cars, which is an opportunity for those who make tires. In addition, China has taken a serious commitment to reducing pollution. At the recent UN conference, the President Xi Jinping said China will reduce 45-50 per cent CO2 emissions by 2020. The government has allocated incentives on purchases of cars powered by renewable energy, which will increase the demand for tyres".
Previous acquisition successes
Probed on the chances of a successful marriage between Pirelli and ChemChina, Ren pointed to the Chemical giant's success in other cases: "…we bought Adisseo in France in 2006 and revenues grew about 4 times and EBITDA about 12 times. In Australia we acquired Qenos, a leading manufacturer of polyethylene with international best practices in safety, health and in the environment that we have adopted throughout the group ChemChina. In 2001, in Norway we acquired Elken, who helped in the turnaround of five factories in China. The Elken business system (EBS), a system of "lean manufacturing" (optimizing the production cycle with zero waste, ed), is now used not only in these five factories. We also made other acquisitions in France, Great Britain, Israel and Singapore."