Alliance launches first radial OTR range under Galaxy brand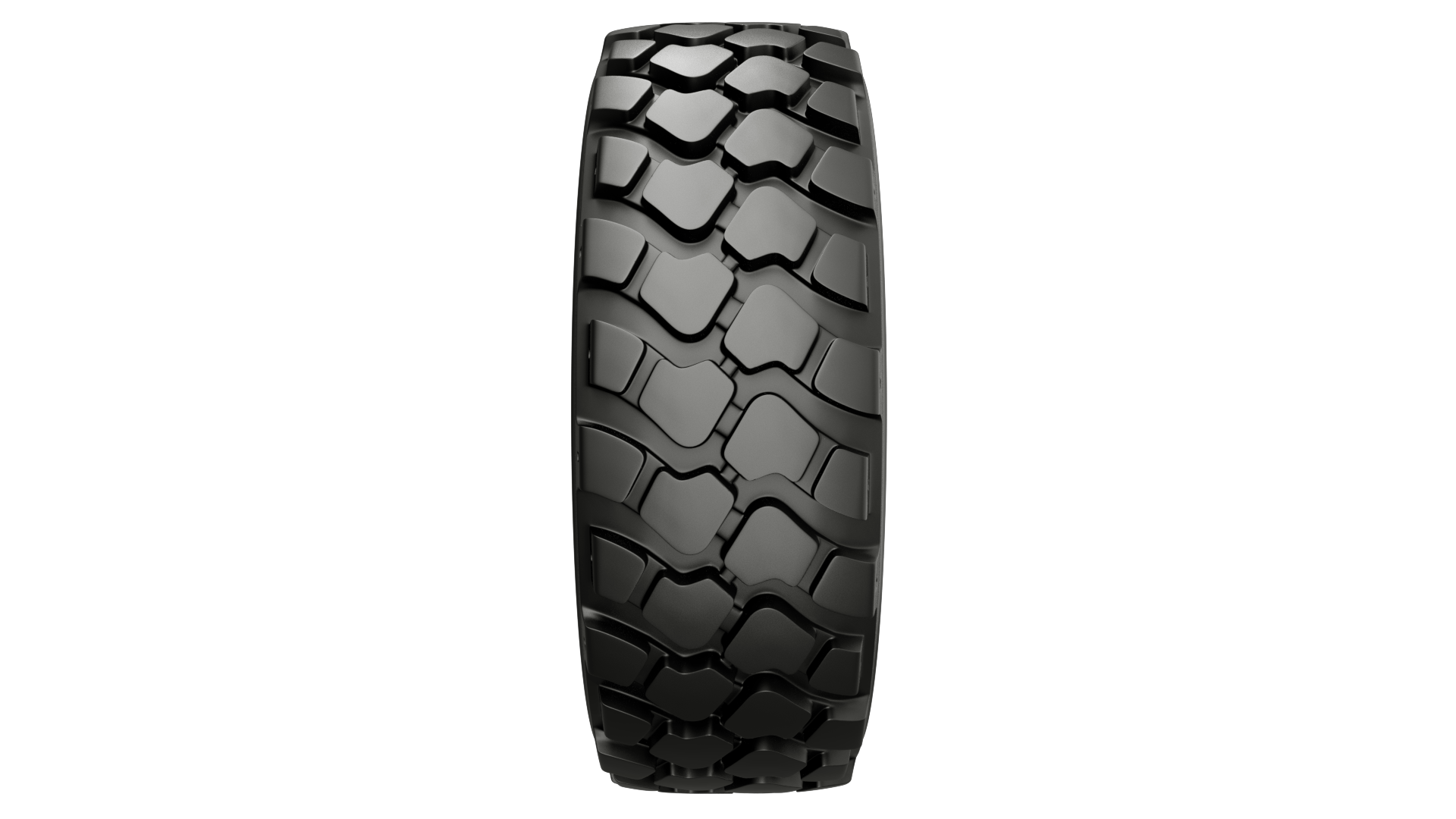 On 23 April Alliance Tire Group (ATG) launched its first radial construction OTR tyre range under its Galaxy brand. The range, which was launched at the Intermat exhibition in Paris includes the HTSR 400 E4 and L4 for dump trucks; the LDSR 300 E3 and L3 for wheel loaders; and the MGSR 200 G2 for graders used on uneven surfaces.
The Galaxy HTSR 400 E4/L4 (size 29.5R25), which received its global premiere in Paris is designed for harsh mining terrain, heavy loads and extreme environments.
To this end, the HTSR 400 has been built with minimum heat build-up as well as Excellent durability in mind. As far as application is concerned, the HTSR 400 is specially built for dump trucks that face extreme environments while hauling heavy loads. High tread depth offers consistent traction and greater cut resistance. The presence of special compound ensures minimum heat built-up while performing longer runs. Superior cut and chip protection with optimizes belt design provides excellent durability resulting in reduced downtime.
The tyre is also available in sizes: 23.5R25, 26.5R25 as well as 29.5R25, while a 750/65R25 version is said to be under development.
Galaxy now offers a range of high performance radial tyres that promise improved productivity and profitability, the company said in its launch statement. Furthermore, the special tread compounds used in the Galaxy OTR line are reportedly designed to create "smooth function for longer cycles with minimum heat build-up". A at the same time, the products reportedly feature a cut resistance carcase construction to increase durability and reduce downtime.
Simone Hainz, product manager for Galaxy in Europe, said: "The introduction of the radial OTR aims to satisfy the request for a full fleet solution with a competitive pricing strategy."
The new range will be available in the third quarter of 2018 in "a range of the most popular sizes".
Leading actors at ATG booth (hall 5A, booth G012) will be the very new Galaxy LDSR 300 and Galaxy HTSR 400, part of the latest Radial OTR range, showcased to the public for the very first time in a French exhibition.
Best sellers in France were also on display: Galaxy Beefy Baby III, for skid steers performing heavy duty applications for longer durations; Hulk SDS, a durability-orientated solid tyre; Galaxy Yardmaster Ultra, a premium tyre built for standard wheel-rims preventing breakdown of equipment vulnerable to punctures; Galaxy Yardmaster Ultra, billed as "the reliable partner for round the clock forklifts"; the Alliance 624, all steel radial tyre equipped to release mud easily; Alliance 528 Dual Master, double the strength; Alliance 392, high load capacity tyre with high protection against cuts and punctures.
These products are available in all key sizes except the 624, 528 and 392 that are available in 445/70R19.5 as well as 445/70R22.5; 315/80R22.5 and 600/24R20.5 respectively.
Export performance award
Furthermore, in February 2018 ATG won India's Outstanding Export Performance award for the year 2015-16 from the Export Promotion Council for EOUs and SEZs (EPCES). The award was received by EVP Marketing Harshwardhan Honmode and present by Chaudhary, Minister of State Consumer affairs, Food & public Distribution, Govt. of India.
"ATG is a global leader in off road tyres and with two state-of-the-art factories in India we positively contribute to India's stature as a reliable and high quality global manufacturing centre" said Mr. Honmode.
Alliance Tire Group is a strategic business unit of Yokohama Rubber Co. and is said to generate 550 million euros of turnover, marketing its products in over 120 countries across the world.