Five new Alliance 585 sizes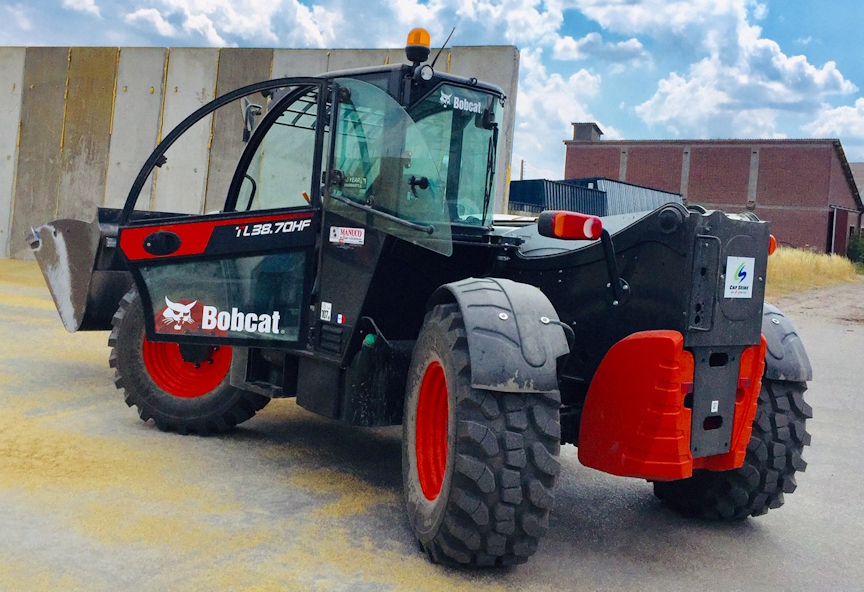 Last year, Alliance Tire Group (ATG) launched the Alliance 585 for telehandler, backhoe and compact loader applications. The tyre maker reports that the initial size 460/70R24 tyre is already a bestseller within its range – and it has now added extra five Alliance 585 sizes.
ATG describes the Alliance 585 as a "versatile steel-belted tyre" that "equally excels on hard surfaces, loose gravel and soil." The manufacturer adds that the B speed rated tyre therefore represents an "all-in-one choice for challenging surroundings and operations in construction, industry, municipalities, material handling and agriculture."
"We see growing tendencies towards machines used for a versatile combination of agricultural, construction and industrial types of operation, i.e. machines that are used in various surroundings and for various tasks on a day by day or even hour by hour basis," comments Gerrit Vinkers, application specialist Europe at ATG. "This requires machines that offer true versatility – such as telehandlers –, and tires that simply deliver a perfect job whatever the circumstances. And that is exactly what the 585 was developed and built for."
Tread design
Sizable, multi-directional tread blocks give the Alliance 585 a larger ground contact area. This allows for smooth ride on hard surfaces and superior stability on different machines even with high loads on hilly terrains. At the same time, the greater tread depth with its optimum rubber to void ratio ensures reliable traction and grip, effective self-cleaning abilities on loose surfaces and – all in all – a higher non-skid-depth and thus excellent tyre life with lasting performance.
Construction
ATG says the 585's steel-belted construction, reinforced sidewalls and compounds all serve the same purpose: These features ensure protection against punctures, cuts and damage to the tread, they safeguard the tyre flank against damage, and they ensure an optimum load carrying capacity.
The five new Alliance 585 sizes are 400/70R18, 400/70R20, 500/70R24, 340/80R18, 440/80R24.