MWheels to discuss unchanged CV wheel inspection law with DfT, DVSA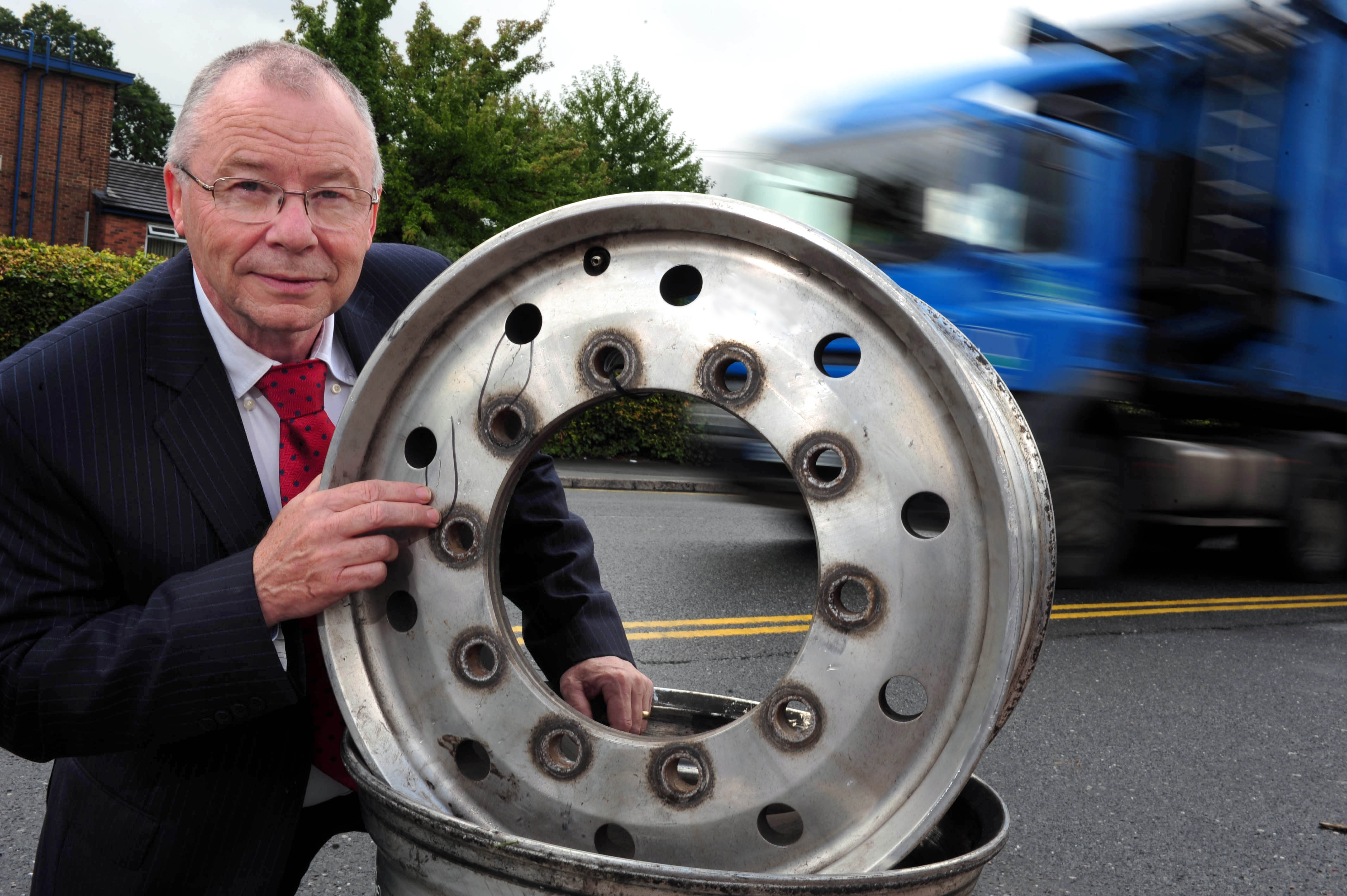 UK implementation of EU Roadworthiness Directive stalls unexpectedly, after Manchester firm spearheaded campaign to recognise critical safety of wheel and hub compatibility
MWheels will meet with the Department for Transport (DfT) and DVSA to understand why the EU Roadworthiness Directive, and its section on CV wheels, has not been incorporated in UK law. The DfT's draft Heavy Goods Vehicle Inspection Manual, due to come into force from 20 May 2018, shows "no major changes" to section 06, Road Wheels and Hubs. This is despite the British firm's eight-year campaign, which saw major input in both Periodic (2014/45/EU) and Roadside (2014/47/EU) documents. Both were expected to be fully adopted by all 27 Member States as part of the EU's drive to create standardised inspection procedures.
The new law states that "compatibility between parts and components, such as between wheels and wheel hubs, should be treated as a critical safety item and should be checked during roadworthiness testing."
Addition legislative text includes several visual wheel inspection prerequisites and that "wheel size, technical design, compatibility or type not in accordance with the requirements [laid down by type-approval at first registration or first entry into service] and affecting road safety" will be classed as a major defect.
Under the new inspection regime 'minor' deficiencies should be addressed but no retest is required, 'major' problems will require a retest and 'dangerous' issues may see the Member State prohibit the use of the vehicle on public roads.
The new legislation also brings into context a number of minimum essential requirements that need to be stipulated when purchasing wheels, and furthermore the key roles that will be played by fleet managers and product purchasers.
Implementation 'not proceeding as expected'
John Ellis, chief executive officer of MWheels and spearhead of the CV wheel safety campaign, said: "The implementation of the EU Roadworthiness Directive in the UK is not proceeding as we expected, and to the best of our knowledge is not following other EU countries who are adopting it as written, including Germany.
"Through our ever-supportive local MP, Mike Kane we have written a number of letters to the DfT asking for full clarification on why this is the case, and as of yet we have failed to receive a single reasonable answer. However, they have offered a meeting, which we will accept and arrange as soon as possible.
"There are initially two questions to answer here: why is the UK not implementing the EU Roadworthiness Act in full; if it is allowed to select elements to incorporate into existing UK testing procedures why have they failed to fully understand the technical advancements pertaining to wheels, wheel hubs and CV safety?
"Both the UK and EU have acknowledged that wheels and wheel hubs are safety critical items, and the EU's technical experts reached their own conclusions based on our evidence. We will continue to push wheel safety as it is the core to our beliefs," concluded Ellis.
MWheels' white paper – 'Evaluating commercial vehicle wheel safety – how to keep safe and stay compliant' – is still available to download.
The document, which has been designed to further augment information which exists from leading industry bodies, gives an overview of the current landscape, a look at problem wheels and non-circumferential hubs, today's legal implications should an accident occur and a comprehensive 10-point wheel checklist.
It continues to outline three recommendations on how to keep a fleet safe including best servicing practices, traceability and procurement and choosing the correct wheel and fittings.