Mitchell Peeters joins cayla group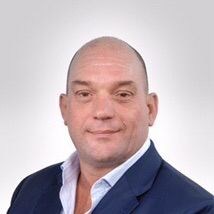 On 1 March 2018 Mitchell Peeters joined cayla group as senior director and will support activities in the Middle East and Asia Pacific regions whilst adding extra resources to the consultancy's Spanish speaking clients and partners.
Mitch Peeters held commercial and senior leadership roles within Pirelli and Goodyear in different locations. In his capacity as managing director for Middle East, Africa and Iberia for Goodyear, he initiated new commercial activities, strategic changes, business restructurings + integrations and created growth.
In 2015 he joined Al-Dobowi Group, a privately owned multinational organisation with headquarters in Dubai, active in the automotive and material handling sectors, as executive director.
Peeters currently resides in Thailand, from where he will be close to Middle Eastern and Asian clients and partners.
cayla group's team is composed exclusively of senior partners with extensive managerial experience including managing situations requiring important changes and improvements of financial results.