Golfers to chase their dreams with Bridgestone in 2018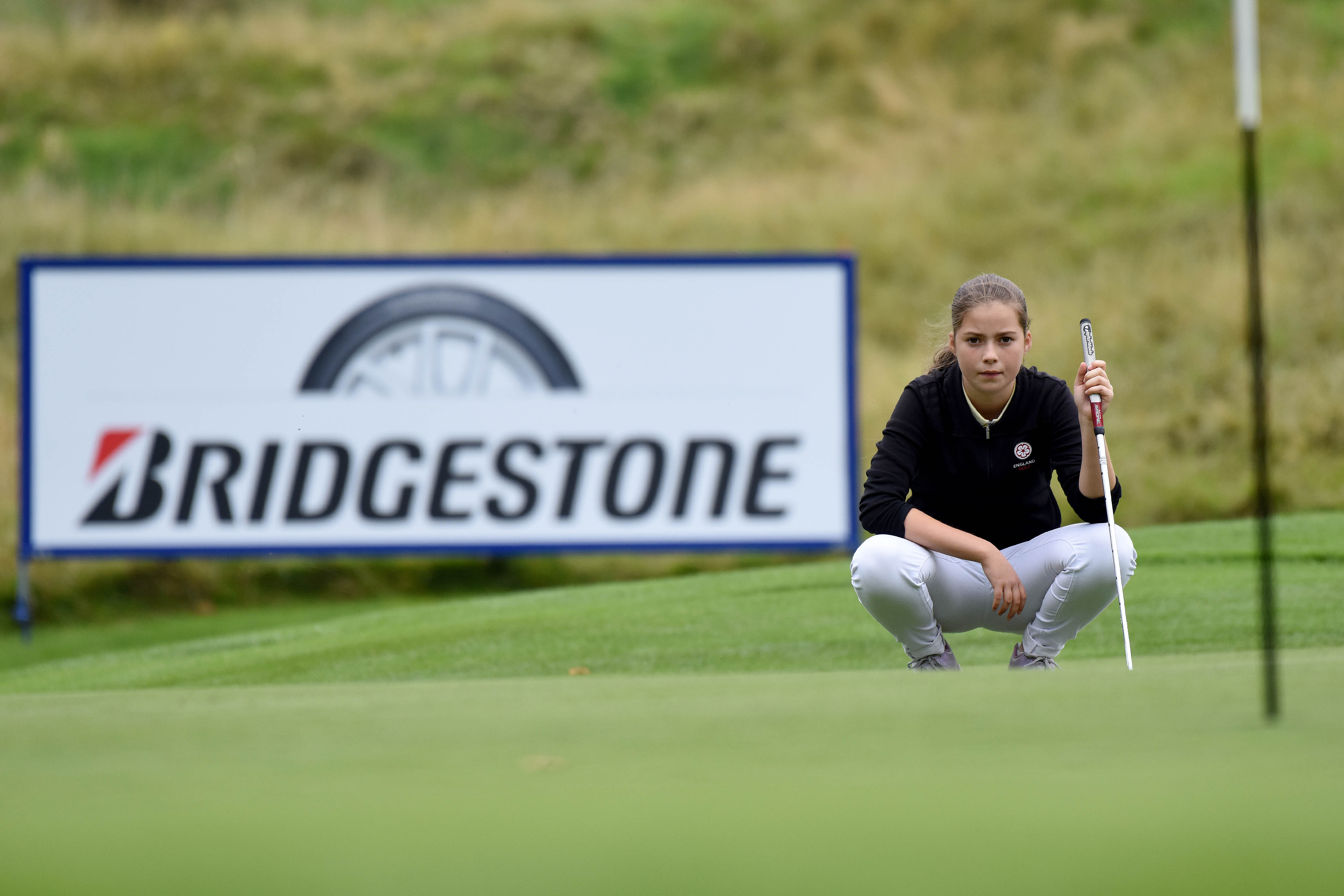 Bridgestone has announced details for the 2018 Chase Your Dream Trophy with England Golf. The championship gives thousands of amateur golfers from more than 1,900 clubs the chance to advance through club, regional, and national rounds to progress to a round at the pro-am of the Bridgestone Challenge. The three overall winners teed up with Ryder Cup hero Nicolas Colsaerts at the pro-am of the British Masters supported by Sky Sports. The cup was launched alongside the manufacturer's global Olympic partnership last year.
The Chase Your Dream Trophy is again open to all amateur golfers who belong to clubs affiliated to England Golf – and who enjoyed success in 2017 club competitions.
England Golf has confirmed that the top club winners, based on net scores, will qualify for a regional final, playing 18-holes of medal stroke play. The leading players at each regional final will then go forward to the national finals, played during England Golf Week at Frilford Heath Golf Club, Oxfordshire. The women's final will be held on Thursday 16 August and the men's will follow on Friday 17 August. Both finals will be played on the Red course.
The winners will be crowned England's champion male and female handicap golfers of the year and the top nine players at each final will play in the pro-am at the Bridgestone Challenge on Wednesday 5 September. The winning team will go on to play in the pro-am at the British Masters on Wednesday 10 October.
Such a journey will live forever in the memory of 14-year-old Stafford golfer Hannah Golding from Brocton Hall Golf Club. She won last year's event with fellow amateurs Mike Durkin of Hurlston Hall, Lancashire, and Neil Garbutt of Masham, Yorkshire. They not only played with 'Miracle of Medinah' Ryder Cup star Colsaerts in the British Masters pro-am, but Golding also went on to meet her idol Charley Hull, who is a Bridgestone 'Chase Your Dream, No Matter What' ambassador.
She said: "It was an incredible experience. It was the biggest event I had ever won and it meant so much to me to have done so well. I first picked up a club aged seven because my Dad played golf and I'm so happy I did. The Chase Your Dream Trophy was an incredible journey."
Bridgestone's consumer sales & marketing director, Farrell Dolan said: "Our Chase Your Dream Trophy has captured the imaginations of many, many golfers. We want to build on our 2017 successes and create another competition that is etched in the diaries of English amateur players."