Bridgestone expands UK golf sponsorship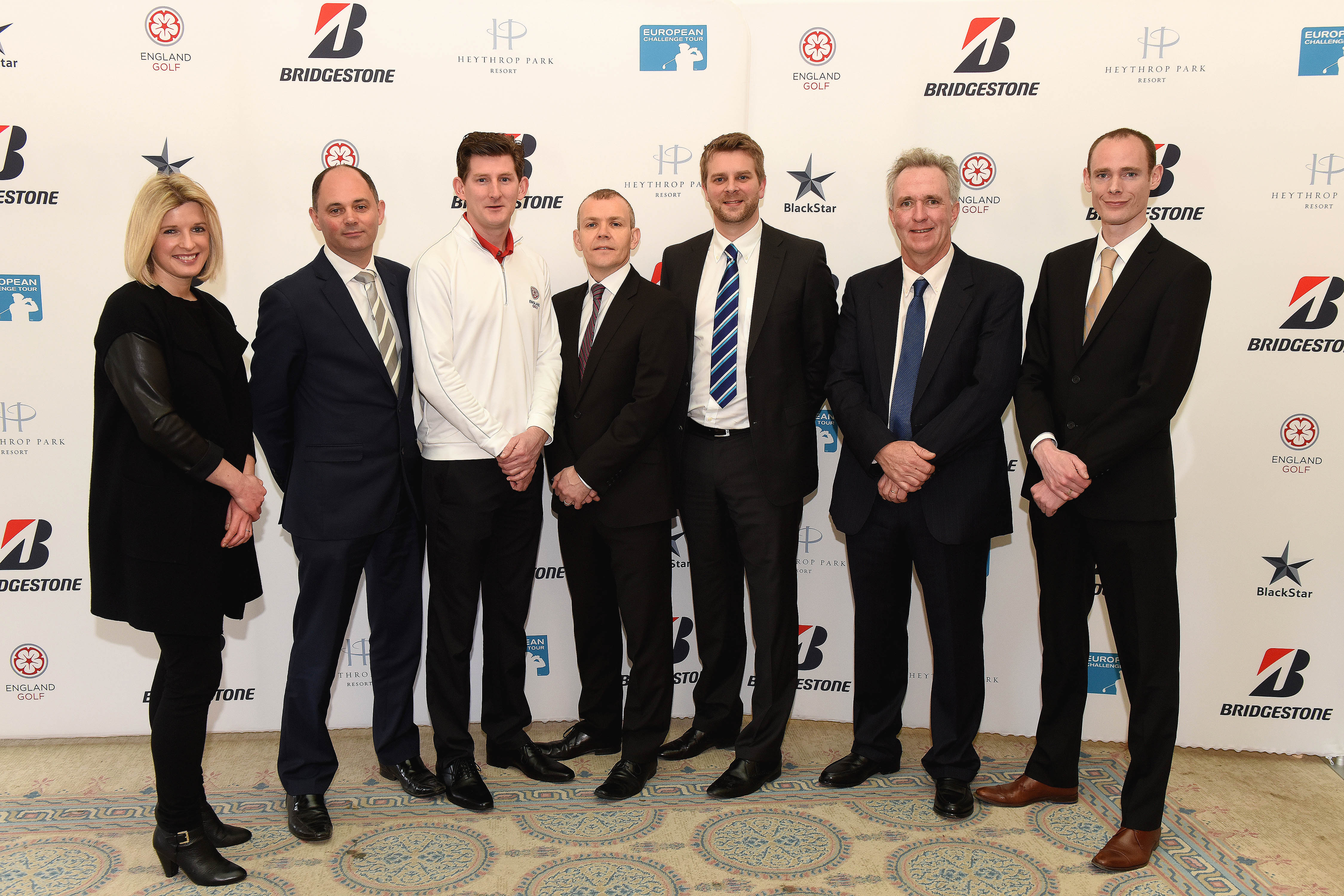 Bridgestone UK's tyre division is embarking on a golf sponsorship that it says is "quite unique to the UK tyre industry." The sponsorship includes a European Tour event partnership, the resurrection of a high-profile English tournament and a nationwide amateur competition that reaches up to 1,900 golf clubs. The three-pronged golf association includes the following:
Serving as official partner to the European Tour's British Masters event, which takes place at The Grove between 13 and 16 October.
Headline sponsorship of the Bridgestone Challenge, a Challenge Tour event that takes place at Heythrop Park between 25 and 28 August.
The creation of the Bridgestone DriveGuard Trophy, a Bridgestone amateur championship in association with England Golf.
According to Bridgestone, the decision to embark on a high profile golf sponsorship represents a "significant change from more commonplace sports partnerships in the tyre industry." The tyre maker says it is keen to create a stage for amateurs of all abilities to realise their dreams and play the game on the highest stage.
"Such an incentive was crucial in Bridgestone's decision to enter the world of golf, as the tyre manufacturer attempts to engage with players in a tangible way that will live long in the memory," comments Bridgestone.
Bridgestone UK says it decided to get involved with golf after a successful foray into the sport in 2015, where a tournament for amateur players yielded great exposure for and significant interest in the company's products. This year will see an extension of this event in partnership with England Golf, with courses across England invited to introduce the Bridgestone DriveGuard Trophy onto their calendars between March, April and May.
The competition will be free to enter and accessible to golfers of all ages and handicaps and is open to men, women and juniors. It is named after Bridgestone's new DriveGuard range.
Each club winner will go on to play in regional DriveGuard Trophy finals in June and July, with the triumphant golfers in the regional finals going on to play in the pro-am of the Bridgestone Challenge event itself in August. The winners of the Bridgestone Challenge pro-am will then win a trip to the British Masters in October and will play in the official pro-am with some of the biggest and best names in the sport.
"We have identified huge potential from the world of golf and are extremely excited to be entering into a series of sponsorships covering such a broad range of the sport," shared Farrell Dolan, Bridgestone's north region consumer sales and marketing director. "We also feel that the core values that underpin the sport are synonymous with our own, most notably that of respect, integrity and excellence.
"We will be engaging with hundreds of amateur players who will already be familiar with our brand and we have structured our sponsorships to actually give them an opportunity to play at the very top of the game," Dolan added. "To be able to leverage our innovative new DriveGuard category of tyres through this sports sponsorship is also great news, as we are able to amplify the product to a captive and vibrant new audience.
"Not only this, but the exposure we will generate from our British Masters, supported by Sky Sports, partnership and English Challenge title sponsorships is vast, the latter of which will be making a welcome return to the golfing calendar after a three year absence."
Jamie Birkmyre, European Tour director of championship management, said: "It is fantastic news that Bridgestone are becoming a partner of the British Masters supported by Sky Sports. The tournament was a huge success on its reintroduction to The European Tour last year and it is a real coup to be able to enjoy the backing of the world's largest tyre and rubber company.
"It is great that Bridgestone are so committed to growing English golf and fitting that they are supporting this event, won last year of course by England's own Matt Fitzpatrick," Birkmyre continued. "We are looking forward to what promises to be a similarly exciting week in October when we visit The Grove."
"We are delighted to be able to partner with Bridgestone and are excited to be bringing the Challenge Tour back to England, aided by the support of England Golf," stated Alain de Soultrait, Challenge Tour director. "The Challenge Tour offers the best way for talented young golfers to develop their professional game and a large number of our recent success stories have been English players.
"Major Champion Justin Rose and Ryder Cup hero Ian Poulter both came through our ranks while Tommy Fleetwood and Andrew Johnston both finished top of the Challenge Tour Rankings in recent years.
"The commitment Bridgestone are showing to encourage the growth of the game in England will hopefully lead to similar success stories in future years, and there is no better place for talented youngsters to come and be inspired than the Bridgestone Challenge in August."

(l to r) Sarah Stirk, Paul Russell, Stephen Burnett, Farrell Dolan, Mark Aspland, Jeremy Robinson and Wim Belckx at the Bridgestone Challenge announcement