Toyo Tires becomes National Partner of IAAF World Indoor Championships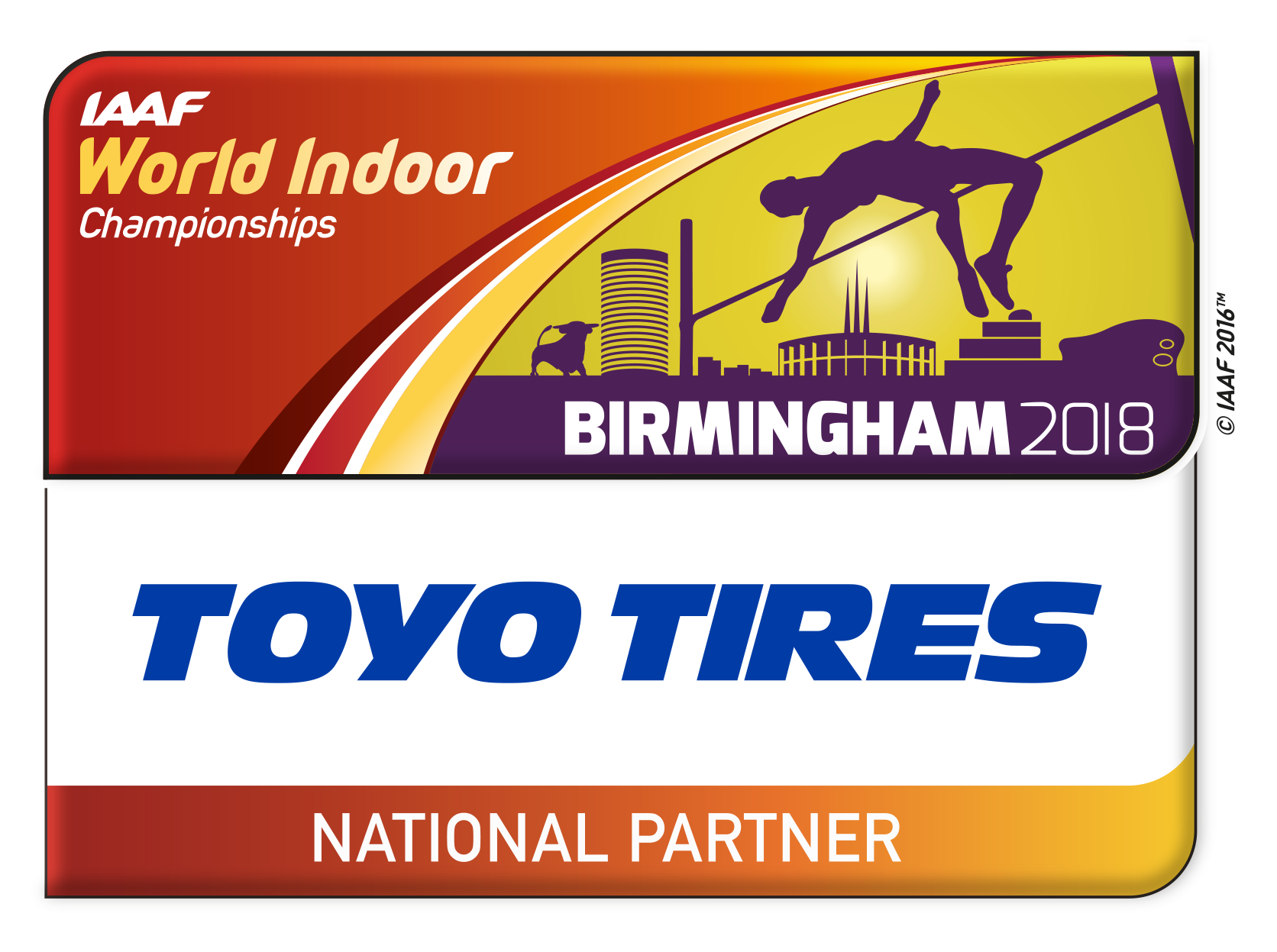 Toyo Tire Europe has become a National Partner of the International Association of Athletics Federations (IAAF) World Indoor Championships, Birmingham 2018.
Following their successful partnership with the IAAF World Championships London 2017, Toyo Tires have enhanced their National Partner agreement with the IAAF World Indoor Championships Birmingham 2018, by adding the Toyo Tires logo to the athletes' bibs.
Toyo Tires sales set new records in Europe last year and demand remains strong with core new products being introduced in 2018 such the innovative Proxes Sport SUV tyre.
The IAAF World Indoor Championships take place between the 1st and the 4th of March at the Arena Birmingham. With over 700 athletes attending from 154 federations, the championships are on course to be one of the largest ever.
Kenta Kuribayashi, president, Toyo Tire Europe, welcomed the renewed partnership saying: "Toyo Tires is delighted to return as a National Partner of the IAAF World Indoor Championships in 2018. We are very proud to partner with the IAAF World Indoor Championships because we believe that dedication and perseverance are the foundation of both world class athletic performance and tire development."