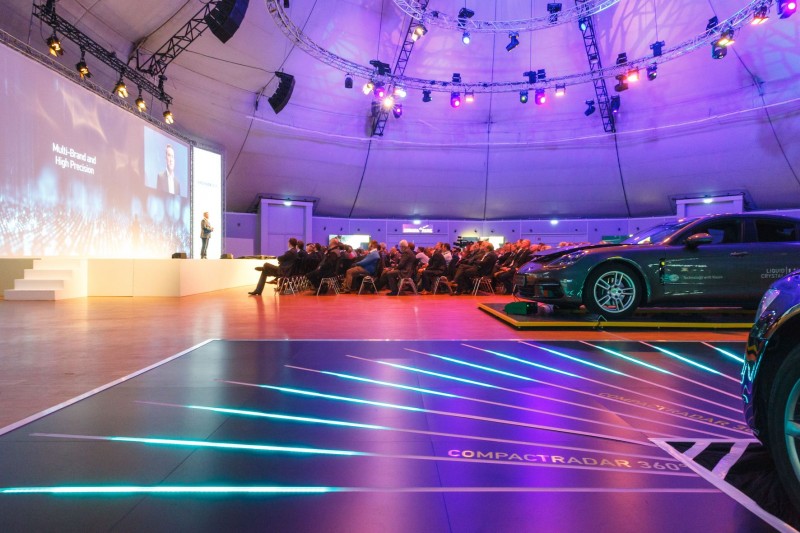 Hella and the diagnostics specialist Hella Gutmann Solutions (HGS) helped to prepare their trading partners for the changing face of motoring with Innovision 2018. Taking place on 15 January, the event saw company experts addressed the 800 partners from 24 countries regarding the technologies of tomorrow, through presentations and an exhibition, on the digitalisation of lighting, automated driving and diagnostic solutions.
Alexander Bäppler, responsible for Hella's aftermarket sales in central and northern Europe and Jürgen Hofmann, head of sales for the German market at HGS, directed attention to the importance of the interaction between original equipment expertise and targeted diagnostics for the independent aftermarket, a clear example being the 15 million Hella radar sensors installed in vehicles worldwide and the associated diagnostic and calibration systems from HGS.
"These developments pose challenges to workshops and aftermarket partners since vehicles are becoming increasingly complex. This also makes a forward-thinking workshop increasingly important," said Dr. Andreas Habeck, head of independent aftermarket and workshop products at Hella. "As a trading partner and 'the workshop's friend', we accompany our customers along the way and are continuously expanding our services in this direction."
One answer to the current challenges was provided by HGS when premiering the new mega macs 77 diagnostic unit, the successor model to the market leading mega macs 66. Surpassing the mega macs 66's known strengths, such as the real-time repair concept, the mega macs 77 boasts modern hardware and new features like automated sequences during electric measurements.
Category: International News