Van tyre joining Yokohama BluEarth range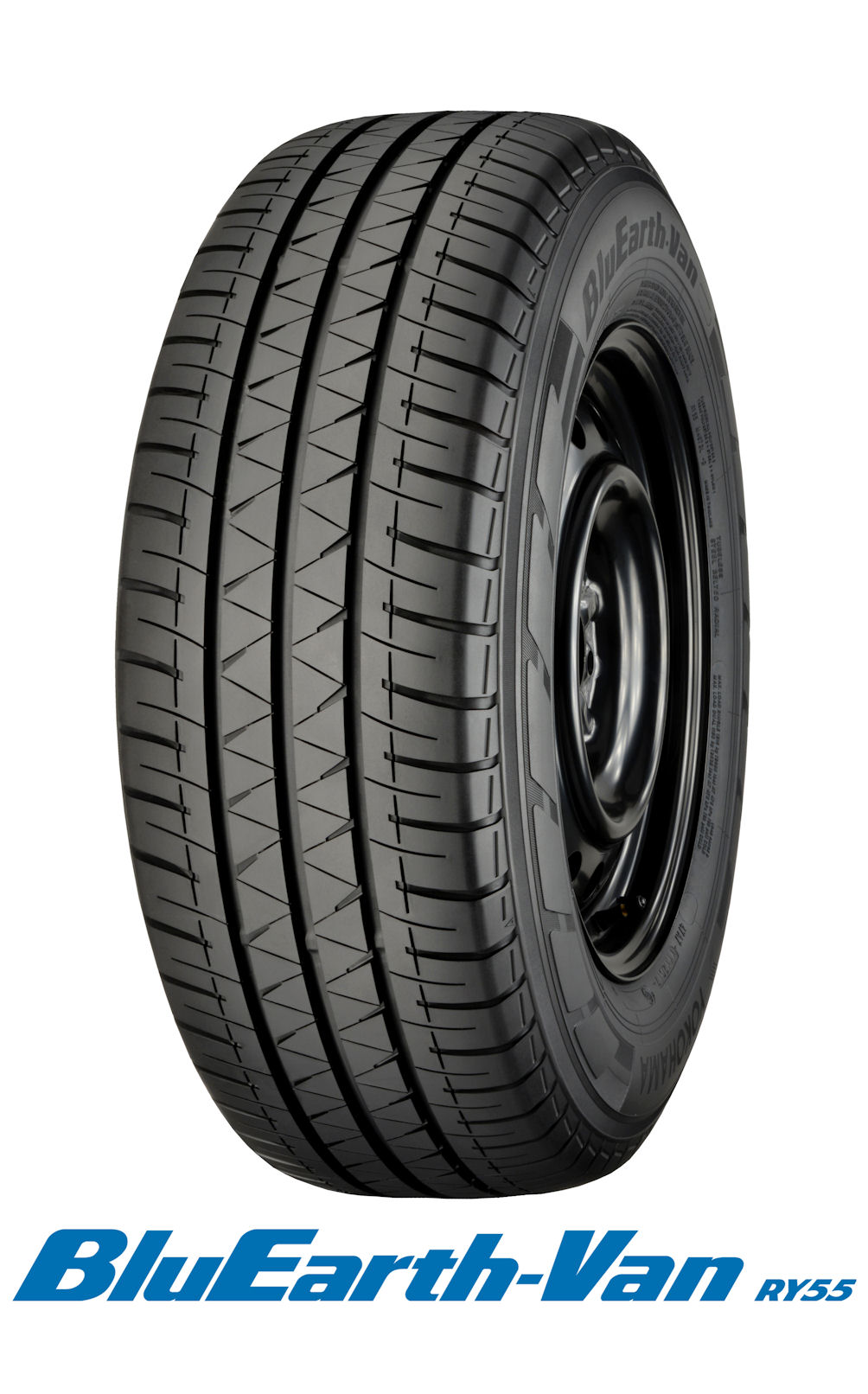 A new member of the Yokohama BluEarth tyre range specifically aimed at vans will be available from March 2018. The BluEarth-Van RY55 will be produced in a total of 30 sizes for 14- to 17-inch rim diameters. In addition to being sold in European markets, the BluEarth-Van RY55 will be available in Asia (excluding Japan), Oceania, Latin America, the Middle East, and Africa.
Development of the BluEarth-Van RY55 focused on greatly improving wear resistance but also aimed to further enhance wet grip performance and fuel efficiency. The tyre maker says wear these characteristics have been enhanced by the special tread pattern; the BluEarth-Van RY55 also features shoulders with deep lugs and sipes that enhance steering stability and drainage while helping to prevent uneven wear.
The compound used in the tyre is a new formulation that includes a triple polymer to boost durability and resistance to uneven wear as well as silica to enhance fuel efficiency and wet grip performance. The new Yokohama tyre also features a revised profile that provides a more optimal surface contact shape and more uniform surface contact pressure. Yokohama Rubber reports that as a result of this, the BluEarth-Van RY55 is over 50 per cent more wear resistant than the existing RY818 model. The tyre maker adds that wet braking distances are nine per cent shorter compared with the predecessor model, and rolling resistance has been reduced by 19 per cent.
In addition to the BluEarth-Van RY55, products sold under the BluEarth banner in various global markets include the high-performance, fuel-efficient BluEarth-A, the fuel-efficient BluEarth RV-02 for minivans and crossover SUVs, and the brand's standard, fuel-efficient BluEarth-Es ES32.