Yokohama's AA-rated eco tyre helps lower emissions and fuel use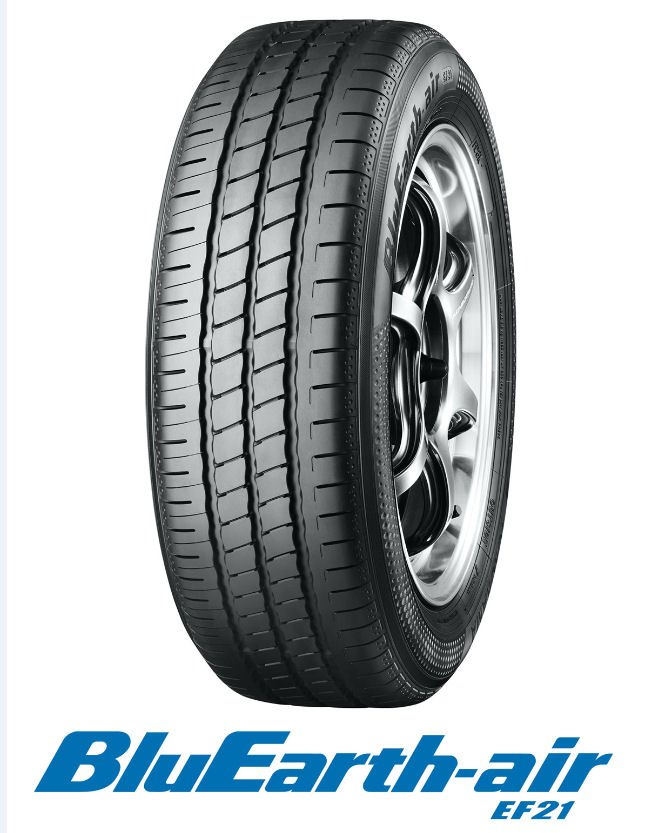 Introduced earlier in the year at the Geneva International Motor Show, the BluEarth-air EF21 represents the very latest from Yokohama in environmentally-friendly tyre design. The tyre comes with a coveted 'AA' label rating for rolling resistance and wet grip.
Using advanced technologies such as a weight saving structure and a lightweight special bead, the tyre weighs 25 per cent less than the Advan V551. Indeed, in 205/55R16 91V size, a common fitment on popular environmentally conscious cars such as the Nissan Leaf, Toyota Prius and VW E-Golf, the tyre weighs just 6.8kg, helping to significantly reduce overall vehicle weight.
In addition to the weight saving properties delivered by the new tyre, Yokohama Rubber has designed the BluEarth-ar EF21 to provide drivers with high levels of fuel efficiency without compromising on safety. It features a super low rolling resistance layered compound which reduces energy loss through the use of low heat generating rubber. Furthermore, the use of the fuel-efficient rubber in the tyre sidewall helps to reduce energy loss when rolling.
Despite the tyre's weight savings and low rolling resistance, Yokohama says there is no compromise on safety with it being awarded the very best wet grip A-rating in its EU tyre labelling tests.
Of course, in addition to the improved environmental performance achieved when fitted to a vehicle, the tyre is also manufactured with environmental performance in mind requiring fewer natural resources in its production resulting in the emission of fewer CO2 emissions.
In addition to the BluEarth-air EF21, Yokohama also has a number of other environmentally conscious tyres within its product line-up. The BluEarth-ES ES32 is ideally suited to compact and small family cars by providing a well-balanced package of core performance traits including grip, wear resistance, durability, fuel efficiency and low noise. It features a new tread pattern with a wide, square, powerful profile that delivers stable driving performance and safe handling. It combines the latest eco-friendly technologies and is available in sizes from 13- to 18-inch.
Meanwhile the BluEarth-4S AW21, Yokohama's first all-season passenger car tyre for European markets, combines the latest summer and winter tyre technologies for year-round use. The four-season tyre features Yokohama's nano BLEND compound for optimum fuel saving efficiency. Not only this, motorists benefit from increased convenience and economy by eliminating the need to change tyres for summer and winter, as well as the need for removal and storage of out-of-season tyres. Available in 14- to 19-inch sizes, the tyre is the ideal choice for motorists travelling abroad as it bears the 3PMSF 'snowflake' mark awarded by ASTM International in recognition of its performance in the most severe cold climates.