Yokohama Rubber offers show visitors glimpse into tyre future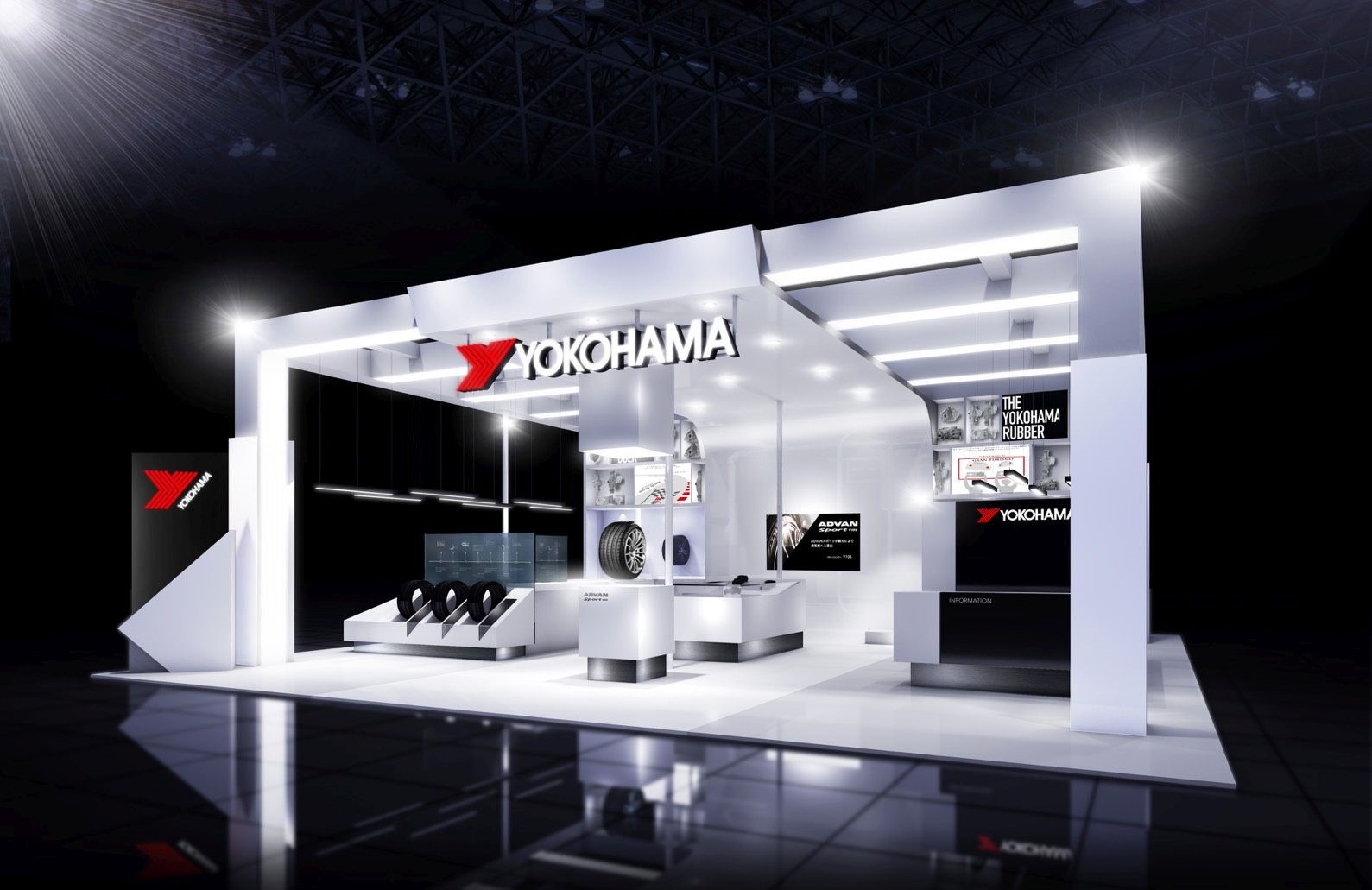 A window into the future of tyres, Yokohama-style, awaits visitors to the Tokyo Motor Show. The Yokohama Rubber stand will feature a "future technologies corner", at which Yokohama will introduce its CASE (Connected, Autonomous, Shared & Services) technologies.
The tyre maker will introduce three CASE-compatible technologies: The Yokohama Intelligent Tire Concept, the Self-Seal Concept Tire and the Silent Foam Hook-and-Loop Fastener Concept Tire.
Yokohama Intelligent Tire Concept: This introduces IoT tyre technology that transmits data acquired from sensors affixed to a tyre to the cloud, thus linking the tyre with other vehicle systems, driver communication terminals, road service companies, and Yokohama tyre retail outlets.
Self-Seal Concept Tire: Stopping to change a flat tyre is a less straightforward task when dealing with ride-sharing and self-driving vehicles. Therefore, an increasing need exists for tyres that can continue running for a certain distance even after being punctured. Yokohama's new Self-Seal Concept Tire technology places a gel-like sealant inside the tyre that closes punctures caused by nails and other sharp objects and thus suppresses air leakage. Yokohama will also introduce its commercially-available ZPS (Zero Pressure System) tyre at its Tokyo Motor Show booth.
Silent Foam Hook-and-Loop Fastener Concept Tire: Reduction of in-vehicle noise is a developmental priority for next-generation vehicles, such as quiet-running electric cars. Yokohama will present a new technology that reduces the resonance noise inside the tyre by attaching a sound absorbing material but also enables the use of puncture repair agents. The use of these is difficult with direct mounting technology and the retrofitting of sound absorbing material. The tyre maker says that it will be possible in future to use this fastener to "attach various other functional parts inside the tyre". This hook-and-loop fastener was jointly developed with Kuraray Fastening Co., Ltd.
Weight reduction technologies
Yokohama will also present its Ultra Lightweight Concept Tire, which features a technology that can significantly reduce tyre weight. The concept tyre is based upon technology used in the 2017-launched Yokohama BluEarth-air EF21; Yokohama Rubber aims to reduce tyre weight from the approximately 25 per cent reduction achieved in the BluEarth-air EF21 to nearly 50 per cent.
A further weight-reduction technology that Yokohama will show in Tokyo is a tyre aerodynamics technology that helps reduce vehicle rolling resistance by analysing the air resistance to which the tyres and vehicle are exposed.