McGovern wins Yokohama-backed SEAT Supercup Ireland Championship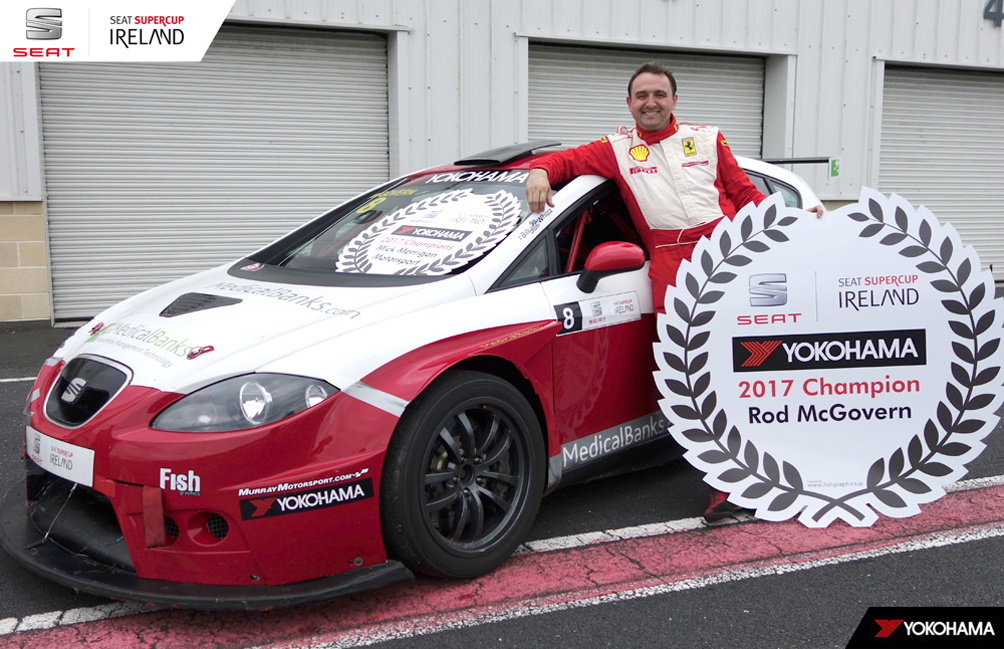 Rod McGovern won overall victory in the Yokohama-backed, 2017 Seat Supercup Ireland Championship this weekend, having finished runner-up in the last two seasons. Driving for Mick Merrigan Motorsport, McGovern clinched the title at Kirkstown Motor Racing Circuit when he took a fourth place finish in round ten of the series, securing an unassailable lead with two races of the season still remaining.
"The Seat Supercup Championship continues to be an incredibly exciting and close fought series, and has provided us with some fantastic wheel-to-wheel action all season long," comments Mark Evans, head of motorsport and original equipment for Yokohama. "Having finished runner-up in the last two seasons, it's great that Rod has managed to go one step further and secure a well-deserved Championship victory. We'd like to congratulate Rod on his win along with all of the other teams and drivers for their efforts throughout the year in making this such an entertaining series."
Despite McGovern's overall success, the final round of the season at Mondello Park on 17 September promises to be an action-packed affair with many drivers looking to secure extra points to boost their position in the final standings.
"Yokohama is delighted to have once again supported the Seat Supercup Championship in 2017," adds Evans. "Several drivers, including the newly crowned champion Rod McGovern, have already confirmed for 2018, so racing fans can look forward to another year of exciting action."