KPMG strengthens UK Mobility 2030 team with senior appointment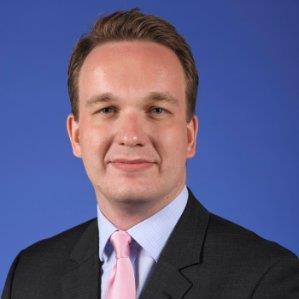 KPMG has appointed Christoph Domke to lead its Commercial Mobility function as a director within its Mobility 2030 practice. The professional services firm's Mobility 2030 practice provides global insights and support to help clients in sectors including automotive, energy, infrastructure, retail, telco and government to position themselves for future success.
Domke joins from Frost & Sullivan where he led their global commercial vehicle practice. He brings with him more than 10 years' experience in research, product and platform development, strategy, consulting and M&A at firms including IHS, Global lnsight and BMW. He will work closely with KPMG's UK and global teams, building on the firm's existing expertise in helping businesses across sectors which encompass the movement of people and goods to respond to strategic opportunities and challenges. Domke will have a particular focus on growing the firm's mobility offering within the commercial, bus and truck, fleet, logistics and supply chain sectors.
Commenting on his appointment, Domke said: "I'm thrilled to be joining KPMG at a really exciting time. We're already seeing disruption across a number of sectors within the mobility space, particularly with the development of electric and autonomous cars. With commercial vehicles accounting for a significant number of vehicles on roads and with new concepts and technologies continuing to surface, we are likely to see an increased demand for advisory services in this area."
Charlie Simpson, partner and head of Mobility 2030 at KPMG in the UK, added: "I'm delighted that Christoph has joined our team. The demand for our expertise is growing at pace, and we're working with organisations across various sectors to help them better understand the marketplace. With Christoph's appointment we have further strengthened our senior team to help clients position themselves to take advantages of the opportunities ahead."