Triangle holds "2017 Global Summit"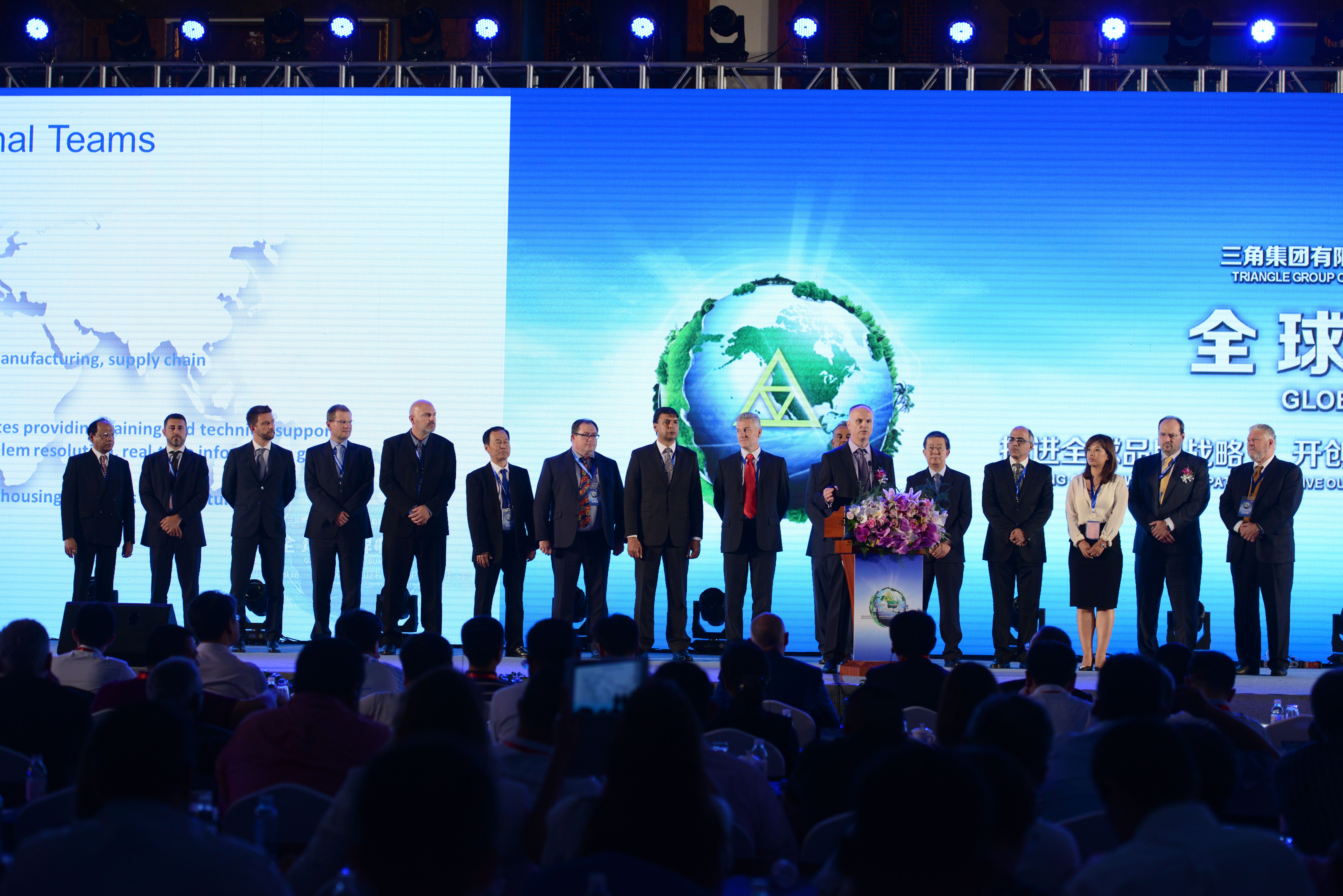 Triangle Tyre held its "2017 Global Summit" in the coastal city of Rongcheng – China, not far from the firm's headquarters in Weihai between 27 and 29 June. The Global Summit's aim was to foster and strengthen relationships with worldwide business partners, share the next stages of the companies' evolution and in particular the targeted acceleration of the company's presence in the global market.
Currently Triangle is in the midst of a globalization process aimed at "conquering new positions among the world's major players in the tyre industry and to increase its shares in the most strategic markets."
The growth strategy sees the opening of new regional headquarters in all continents, in addition to its existing North American operations, where Triangle Tyre has already established and runs a subsidiary in Tennessee and an R&D centre in Ohio.
The European team is located in Milan Italy, Russia & CIS is managed from Moscow, Latin America from Panama, Middle East and Africa from Dubai, New Dehli for India and Asia Pacific from both Bangkok and Sydney, Australia.
"The teams are now on the ground and building the infrastructure to support our partners in their go-to-market" Tony Nobilo, executive general manager, international sales and marketing, said, adding: "Marketing activities and revenue growth, together with ambitious market share targets, are in focus of these local operations. We are also deploying technical resources into the field to better support the needs of our customers worldwide, and to gather real-time technical information that will accelerate new product development and continuously improve the quality of our products."