Midlands open evenings are record breakers for GSF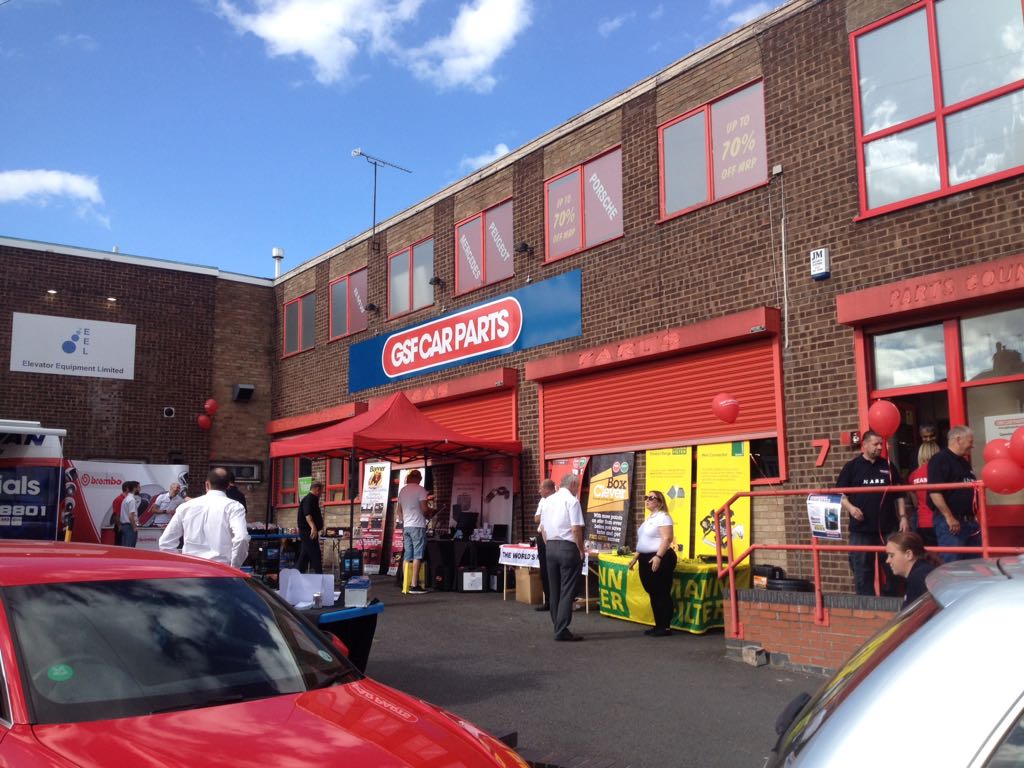 GSF Car Parts say their Leicester branch open evening held on 15 June drew 120 garages customers, making it the best attended ever. It built on the success of a similar Coventry branch event three weeks earlier that also attracted over 70 garage owners and technicians.
Both nights followed a proven format and were supported by key original equipment parts supply partners including LuK, Mann-Filter, Brembo, Bosch, ZF, Banner and Delphi. Food and drink was available – with an excellent barbeque from LuK – as trade customers filtered down after work, arriving from 17:30 with some staying until 22:00.
GSF Car Parts' Sealey Tool van did brisk business on both nights, whilst prize draws saw customers winning barrels of Vetech multi-fleet engine oils at the Leicester event.
Both evenings saw full turnouts from branch staff, as everyone took the opportunity to chat informally with customers. Managing Director Jonny West was also at Leicester.
The Coventry night, held in warm sunshine, also featured a stand for GSF's VeeWee brand, which specialises in vintage VW Beetles. Customers were invited to bring their own vehicles, with a Type 2 1971 VW Camper duly arriving.
"We got some great feedback from suppliers on the quality and calibre of the customers who attended," said Emma Tiernan, regional sales director for GSF Car Parts. "Whilst there was an opportunity to eat, drink and relax, people were also there to keep updated on new technologies impacting the workshop and to develop strategies to thrive."
GSF Car Parts extend their thanks to staff, supporting suppliers and customers. The next event will be at the Peterborough branch on 6 July.