Milton Keynes hosts GSF trade evening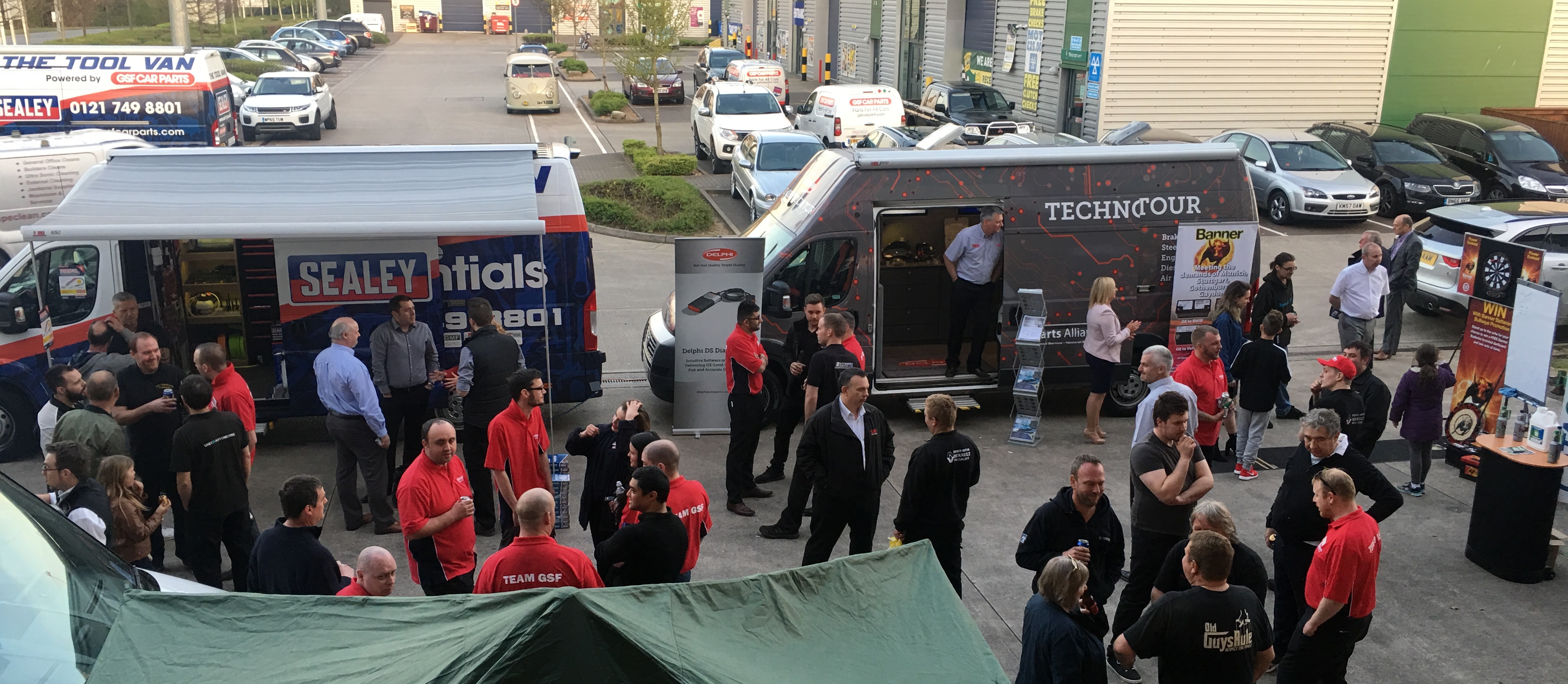 GSF Car Parts has hosted another successful trade evening for garage customers, this time at its Milton Keynes branch. The event, which took place from 6-10pm on Thursday 6 April 2017, attracted around 70 independent garages.
Supporting suppliers included Schaeffler, Delphi, Banner, ZF, Brembo and Mann+Hummel, all offering the latest technical know-how for GSF customers. The GSF Sealey tool van also made an appearance, prompting a large number of orders from technicians' keen to get their hands on the latest tools and equipment.
"The Milton Keynes event is the first trade night of the season, following on from the success of last year's events," explained Emma Tiernan, GSF regional sales director. "We had a number of suppliers who were on-hand to present technical talks, prize draws and giveaways. The sun was shining and it really was a fantastic evening, everybody had a great time."
Guests were also treated to food and drink, with LuK's barbecue proving to be a big hit.
GSF area manager, Ash Rogers said: "These events help us to really show our customers what we're all about. It gives them peace of mind to know that we've got close working relationships with all of the big manufacturers and suppliers.
"Most of them have never been to anything like this before and they were absolutely blown away by it. We took them on tours of the branch and they were surprised at how much stock we actually hold."