Used car buying survey shows shift away from private sellers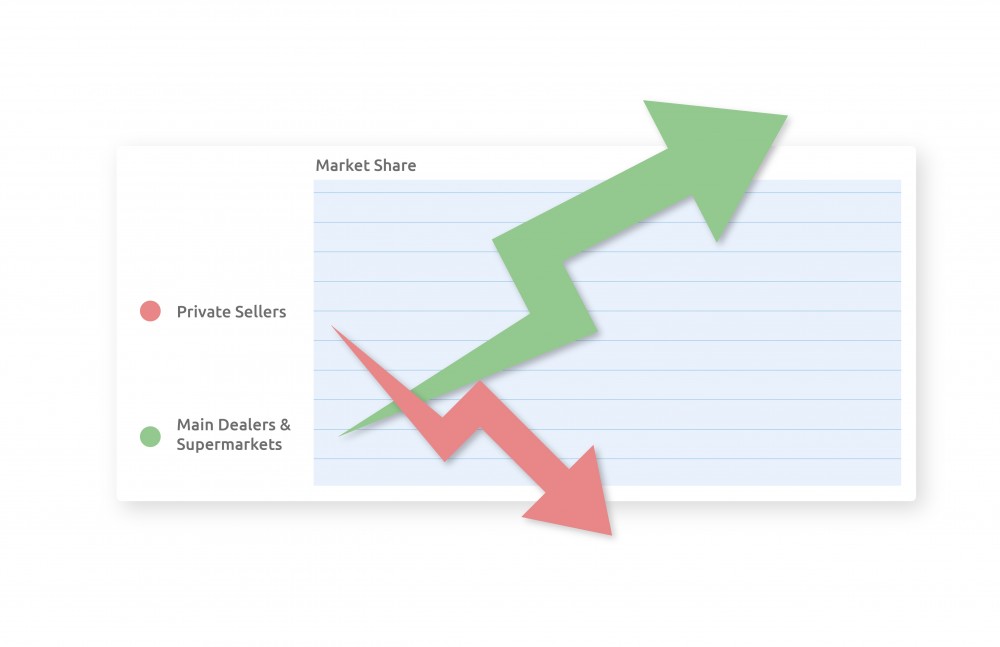 A survey of 1,289 mycarcheck.com customers has revealed a significant shift in where people buy used cars.
27 per cent of those surveyed in February said they preferred to go to a main dealer or car supermarket, up from 13 per cent of those asked the same question a year ago. The trade has taken this market share from private sellers, down to 35 per cent from 48 per cent the previous year, with independent retailers unchanged on 33 per cent.
Gavin Amos, head of valuation services at mycarcheck.com, said: "This shift is interesting to us because these customers tend to use our service for different reasons. Those buying in the private market see us as a vital source of data, whereas those buying from dealers see us as more of a double check for complete peace of mind. Those buying from dealers are often attracted by warranties and manufacturer-approved used car schemes, whereas those buying privately think they can get more for their money."
The survey formed part of the Making Better Used Car Choices 2017 report, which showed that the percentage of vehicles checked with at least one serious warning increased from 25.6 per cent in 2015 to 28.5 per cent in 2016. The most common serious risk, write-off, increased from 29 per cent of all warnings in 2015 to 33.6 per cent last year. Outstanding finance accounted for 18.1 per cent of all warnings, up markedly from 13.8 per cent in 2015.