Valeo demonstrates clutch friction expertise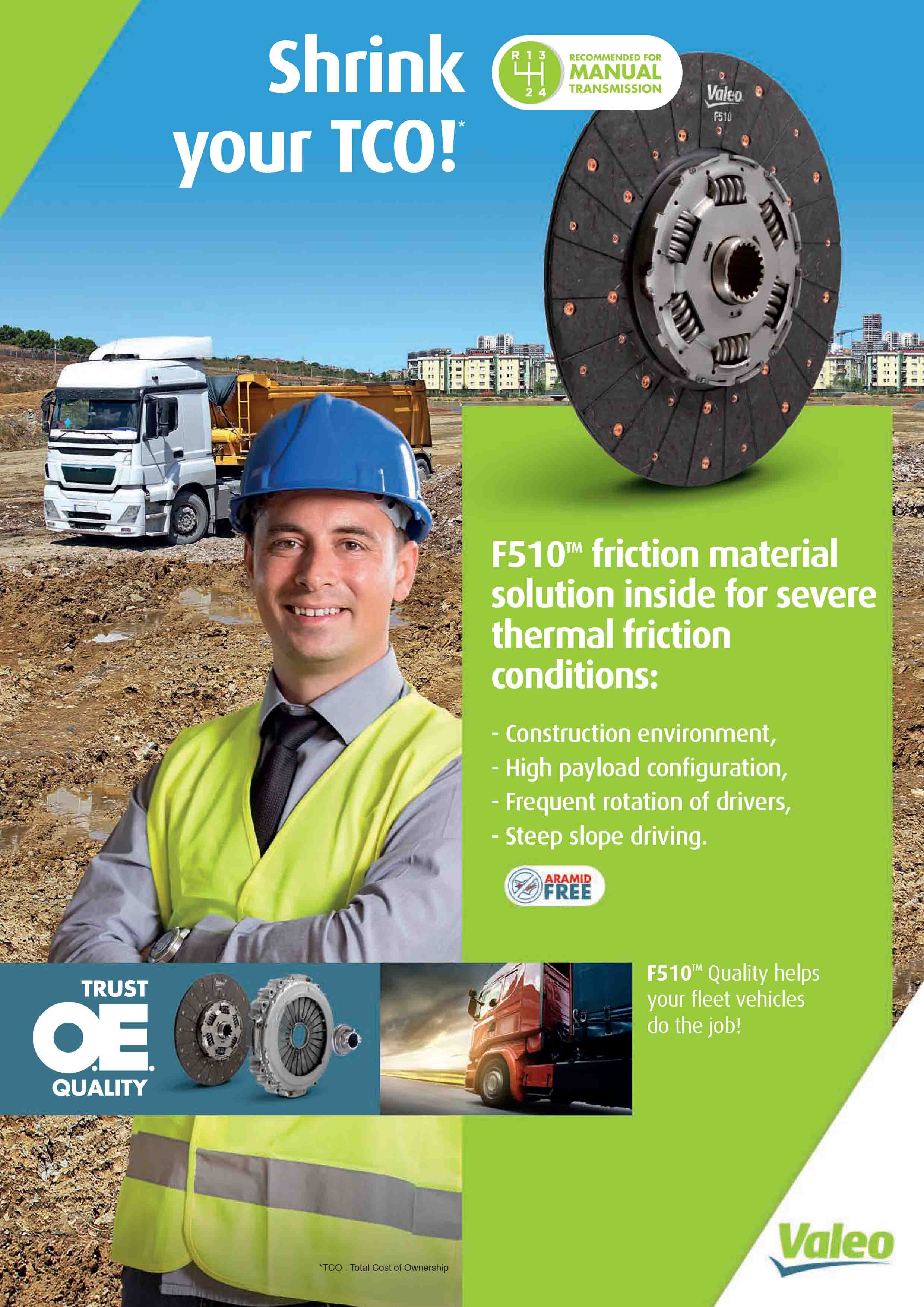 Valeo Service has launched in the UK a campaign focusing on the key benefits of its commercial vehicle clutch friction material. The original equipment (OE) supplier of clutches states its friction material is a key element of its business, offering optimised comfort and thermal resistance.
Firstly, Valeo F510 shows the robustness necessary for manual heavy duty applications and limits the total cost of ownership (TCO). The material is the standard friction material used on clutch kits of manual transmission with outstanding friction coefficient and thermal resistance, best-in-class fade resistance, and excellent wear behaviour with limited loss of clutch driven plate thickness.
Secondly, Valeo F830 is Valeo's smart choice for robotised transmission as it offers significant reduction of the judder effect and high burst strength. The material is the perfect solution to provide the maximum of driving comfort without compromising TCO aspects.
Both friction materials are lead-free, organic solvent free and aramid free. Valeo F510 and F830 are complemented with state-of-the art damper capacity and associated with tailored cover assembly and release bearings, providing fleet operators significant maintenance gains, as well as increased durability and reliability.
Valeo's facings offer is developed according to truck, bus and coach requirements, including manual or robotised gearboxes environments with either medium or heavy load, in distribution, long haulage, construction or refuse usages, for city or intercity buses and coaches.
Valeo says that its clutches deliver outstanding performance, optimise vehicle uptime and reduce maintenance costs.