Continental partners with MOL to supply sensor-equipped tyres as OE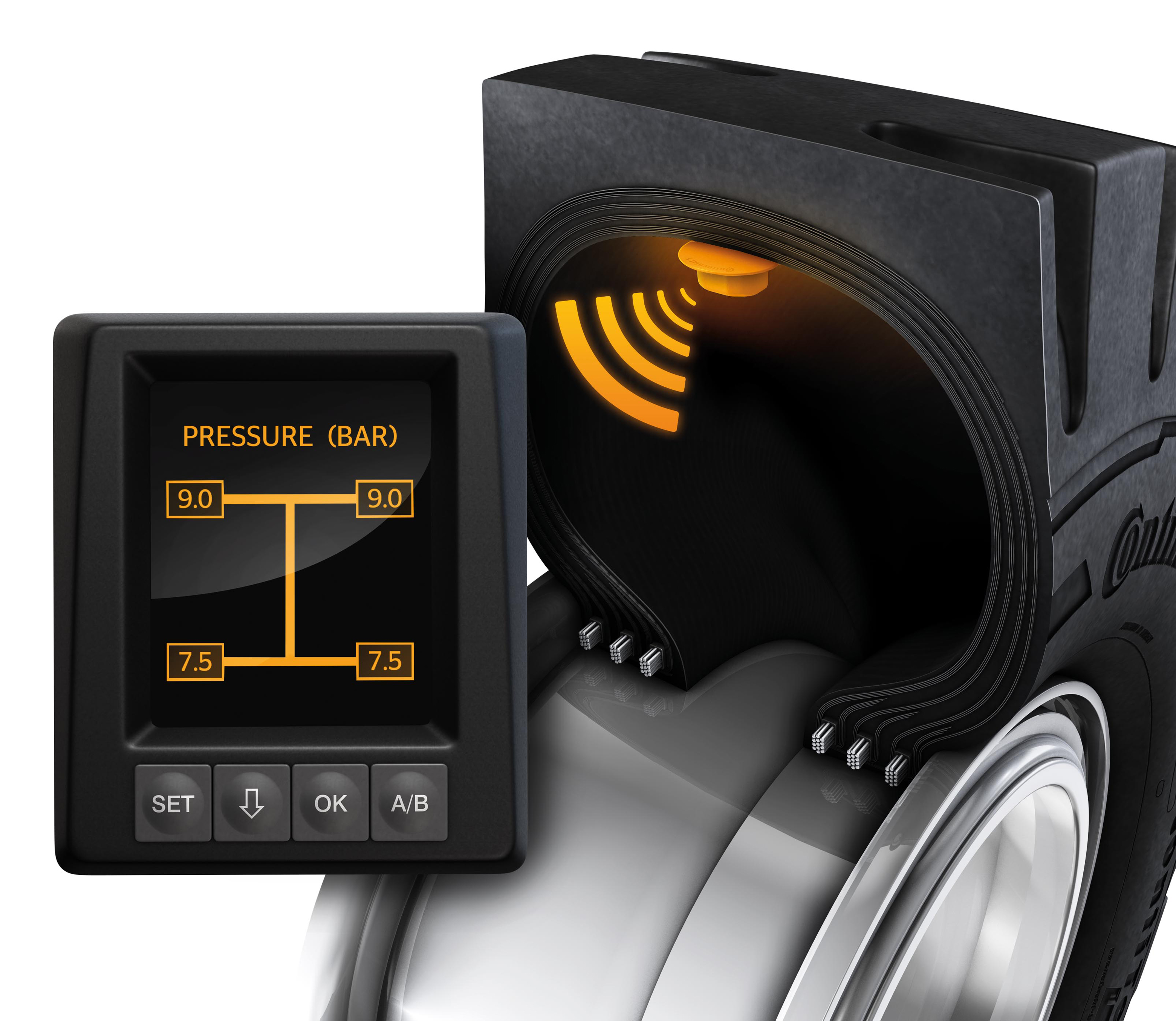 Continental Commercial Specialty Tyres (CST) and the Belgian specialist for port tow tractors and trailer solutions MOL have announced their cooperation at the TOC fair in Amsterdam. The fair for port, shipping and terminal technology took place from 27 June through to 29 June in Amsterdam.
The headline news is that MOL terminal and RoRo tractors can be equipped with the Continental TractorMaster as an iTyre: The tyre already comes with a pre-installed sensor ex factory which constantly monitors inflation pressure as well as tyre temperature and transmits the information in real time via the ContiPressureCheck system to the driver's dashboard of the MOL tractors. In this way, vehicle operators easily and comfortably get a warning if the inflation pressure in correlation with air temperature reaches a critical limit.
"The first MOL RM255/4×4 RoRo tractor equipped with smart Continental tyres has been delivered to the Ashod Port in Israel in February 2017", says Marc Vandenberghe, Project Engineer at MOL. "Port operators who need to be highly flexible and run their vehicles 24/7 really appreciate the simultaneous monitoring of air pressure and tyre temperature in real-time", adds Reinhard Klant, Key Account Manager Material Handling EMEA/sales manager Benelux Markets at Continental CST. "Tyre costs are still under the top four operational cost drivers in container terminals. Under inflation is up to our experience the main reason for a low tyre life. The system saves valuable operating costs and prevents downtime."
Continental has been a supply partner for MOL since 2013. "The integration of our ContiPressureCheck system into the tractor dashboard marks a milestone in our partnership with MOL. We were able to establish this smart cooperation within three months thanks to the excellent cooperation between MOL and Continental in Belgium," says Klant. "Our clear vision is to provide our mutual clients with integrated solutions that are decisive for their operational success", conclude Vandenberghe and Klant in agreement.
Continental focuses on the future of sports at TOC
Continental has also been showcasing its high-performance port tyre and solutions portfolio at this year's TOC.
Product Line Manager Material Handling at Continental CST, Julian Alexander, identified five major trends: "Scale, Speed, Safety, Sustainability and Smartness", adding: "Facing those challenges is also a major task for us as tyre manufacturers in order to sustain existing and build-up new partnerships with the customers and serve them with products matching their individual needs."
Reliable, robust tyres and smart solutions for port intralogistics
In addition to Continental CST port tyre, the firm also offers the ContainerMaster which is applicable for reach stackers, empty container handlers, and heavy-duty forklift trucks. The tyre features extremely strong sidewalls, with a carcass consisting of up to 20 layers of textile cord, embedded in three separate wire beads. The textile layers of the innovative woven cord offer a high resistance to damage and a long service life. The ContiPressureCheck tyre pressure monitoring system enables automatic collection of data on tyre pressure and temperature via sensors inside the tyres. Thereby, the system enhances both efficiency and safety of vehicle fleets in harbours.
The ContiPressureCheck system can be ordered for all pneumatic tyres. It can be combined with different telematics solutions such as Continental's yard reader station.
Port tyres Continental exhibited at this year's TOC include: the StraddleMaster, the ContainerMaster, the DockMaster and the CraneMaster. In addition, the tyre maker also showed the following radial and solid industrial tyres: the TractorMaster, the TerminalTransport; as well as the ContiRV20, ContiRT20 and Trailer.